Is Everything A Spiritual Problem? – Portable Zazzuu vs. "World People"
When news broke recently that popular Nigerian Afropop singer, Habeeb Okikiola, popularly known as Portable, was involved in a bad automobile crash while driving the new car that was gifted to him, we thought we had probably seen the last of it. We were very wrong.
Despite reports that the Zazzuu Zeh-crooner was heavily intoxicated and driving under the influence when he crashed his Range Rover SUV, Portable took things to another level by visiting his "spiritual mothers" for prayers and fortification yesterday, March 30, 2022.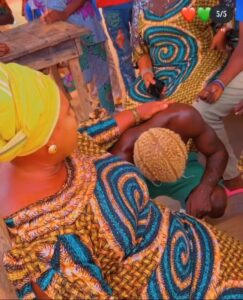 According to the singer, his car accident was not a result of being high or intoxicated but of "a demonic attack" he had suffered while driving that fateful day. And, in a bid to forestall further occurrences of such spiritual attacks, Portable went to pay obeisance and offer money to the elderly women for prayers.
The Nigerian rapper, singer, songwriter, and performing artist then uploaded a video to his Instagram page. He showed himself exchanging greetings and pleasantries with the women as they stood by the roadside.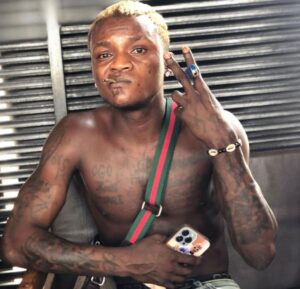 The video also contains a part where his endorsement deal principal Obi Cubana allegedly sent some money to the elderly women. This is where we start getting quite concerned, with some burning questions lingering in our minds.
(1) Is the law of cause and effects no longer existing, or is it just suspended in Nigeria? If it is not, then is this the consequent reaction that Portable's rather irresponsible action should be drawing from a brand of Obi Cubana's stature?
This is by no means an attempt to witch-hunt Portable or Obi Cubana, but it is what we hope could be a wake-up call for both of them as they continue to carry on their business relationship.
While it looks like an unarguably great match – Odogwu Bitters and Portable, we still believe that his principal, Obi Cubana, should be able to call him to order over his reported recklessness and alleged excessive use of alcohol and hard drugs consistently. If for nothing, but, at least, to protect his investment in the young man who seems bent on driving himself into an early grave with his way of life. Da'Grin lives on in our memory still, remember?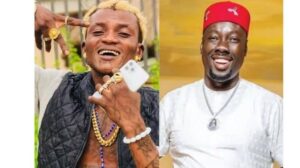 (2) Why are Nigerians so fond of blaming all their irresponsible actions and evil deeds on demons and Satan all the time? It's becoming a bit too boring now, don't you agree?
A young man who is living recklessly decides to drive his supercar while under the influence of alcohol, and God knows what else. He crashes the car and badly damages it, and the next thing he claims is "it was a spiritual attack," and "my enemies are after me?" Come on, man! How long will we keep up this attitude of religious slavery and total ignorance of even the God many of us claim to know and serve?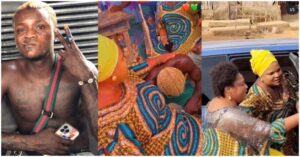 However, Portable is not the only one guilty of this travesty in Nigeria. Almost every failure of a public leader in this country is also always quick to defer to "prayers and spiritual intervention," when the only intervention needed is just for them to use this thing we so abusively call "common sense!"
We hope that this young man will find grace to, somehow, begin to apply some level of restraint and reasoning to his actions before he fatally harms himself. And, may Nigeria too be free from all the "demons" and "spiritual forces" plaguing the land and her leaders one day, or could anyone kindly send our politicians Portable's number so he can link them up with his "mothers?"