Important Question Arises As Anambra State Police Command Recovers 300 Cattle, Kidnapped Herdsmen From Bandits
The Anambra State Police Command's Spokesperson, DSP Toochukwu Ikenga, has disclosed that only one herder is still with kidnappers who had reportedly kidnapped herders in Ogbaru Local Government Area of the State recently.
Giving an update on the attack while speaking to gentlemen of the press, DSP Tochukwu said that efforts have been intensified to rescue the remaining man still in harm's way, as the Police Command has initiated a joint operation with the Nigerian Army to get quicker results.
He also revealed that the 300 cattle, allegedly rustled by gunmen, have also been recovered by the police.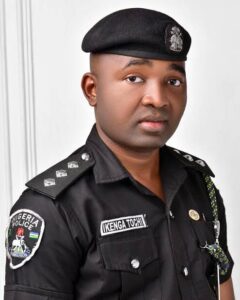 "On April 24, 2022, some of the alleged abduction victims were seen in the bush unharmed, while one of the abductees is still missing. The joint operatives also discovered some of the livestock in the bush.
Furthermore, efforts are being intensified to locate him (the missing herder), and the livestock that is still missing. Further details shall be communicated," DSP Tochukwu disclosed.
You may recall that gunmen allegedly abducted 10 herders and over 300 cattle on Saturday, April 23, 2022, after their settlement in Ogbaru was raided by the bandits.
In a statement released by Alhaji Gidado Siddiki, the South-East Chairman of the Miyetti Allah Cattle Breeders Association of Nigeria, the kidnappers had allegedly demanded a ransom of N10 Million and guns.
One cannot help but wonder, though: If the alleged bandits do not have guns and are demanding weapons as ransom, how did this reported kidnapping happen in the first place?
Just food for thoughts, anyway, but we are glad that the poor herders have been rescued and hope the reported last one will also be returned unharmed eventually.