Important Lessons As Son's $10M Bribery Scandal And Other Reasons For Justice Tanko Muhammad's Resignation As CJN Revealed
There are fresh reports alleging that the earlier resignation of the Chief Justice of Nigeria (CJN), Justice Tanko Muhammad, on health grounds is false and that he was reportedly forced to resign because of his son's $10 Million bribery scandal.
Recall that news broke a few hours ago, today, June 27, 2022, about the CJN's sudden resignation because of ill health even though he is due to retire from service less than a year from now, in 2023.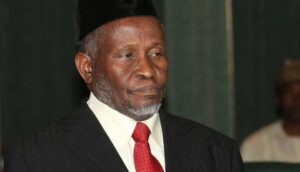 As shocking as that news was for some, the new revelations by some top-ranking sources in the judicial system are even more astonishing, as it is being alleged that CJ Tanko's resignation wasn't a voluntary action but one that was forced upon him by "the presidential cabal."
According to these sources, "The CJN was forced to resign; he didn't voluntarily resign. He was unaware when he got to the office this morning that he would be leaving.
He was expected to declare open a workshop this morning at the NJI (National Judicial Institute). He was preparing for the conference when he read somewhere that he had resigned.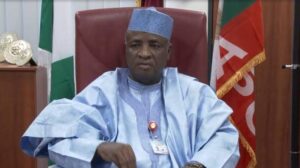 The Presidency cabal waited to boot him out after Mary Odili retired. It is part of their plans for litigation ahead 2023 elections.
There is also an allegation against one of his sons used to force him to resign. The son took $10 Million from former Governor of Sokoto State, Aliyu Wamakko, to procure judgement for him on an election matter that didn't materialize.
Wammako was angry and raised the alarm over the matter. This really embarrassed Tanko, and he paid back some of the money, which was a large sum. He was questioned by the cabal where he got the money to pay Wamakko from."
This scandal is the alleged reason why the CJN has now been forced to resign with immediate effect.
The sources also claim that the Nigerian President Muhammadu Buhari may swear in an Acting Chief Justice later today as well. The second most senior Justice in the Supreme Court is Olukayode Ariwoola, and he may be named as the Acting CJN.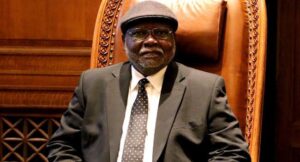 Born on August 22, 1954, Justice Olukayode was appointed a Judge of the Oyo State High Court in 1992 and was subsequently made a Court of Appeal Justice in November 2005. He was appointed as a Supreme Court Justice on November 22, 2011, and is also due for retirement in 2024.
One key lesson from CJ Tanko's ordeal today is that we will all reap what we sow in our children's lives. If you raise them with a slack hand and keep encouraging their vices, one day, they will bring colossal disgrace to your doorstep.
This same CJ Tanko's sons were also alleged to have distributed expensive car gifts to their party delegates so that they could win the slots they stepped out for during the recently held APC and PDP conventions.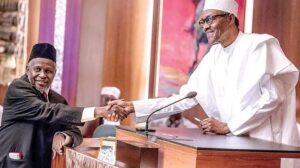 One day is truly for the owner, as every day is for the thief, and it looks like CJ Tanko's day has finally started to come. We wouldn't be shocked if the next thing we hear is an EFCC probe too, but let's all keep watching as things unfold for now.
Do you want to support our charity work? Click on the link below: 
For your news, real stories, Let's Connect, and adverts, click on the link below:
https://mgbeke.media/advertise-with-us/
For your Natural Skincare Products & Supplements, click on the link below: