Important Lesson And Reminder As EFCC Discloses E-Tools Naira Marley Allegedly Used To Access Compromised Credit Cards
The Chief Detective Officer and Head of the Cybercrime Section of the Economic and Financial Crimes Commission (EFCC), Dein Whyte, recently presented fresh forensic evidence against famous Nigerian Afropop star, Azeez Fashola, a.k.a Naira Marley, in his ongoing trial on an 11-count charge bordering on internet fraud, money laundering, and other offenses.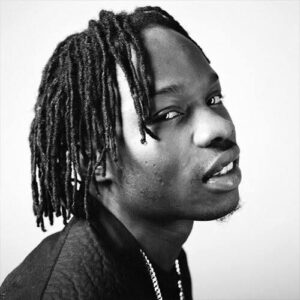 Speaking as a third prosecution witness before Justice Nicholas Oweibo of the Federal High Court in Lagos State, Nigeria, Dein disclosed that electronic tools for accessing compromised credit card information were found in Naira Marley's laptop. He made this disclosure while responding to questions from the prosecuting counsel led by Barrister Rotimi Oyedepo.
According to Dein: "From my findings, it was clearly established that the defendant, through his phone, had in his possession credit card details that did not belong to him. That he shared this credit card information with another person, and it was also discovered that a fraud report had been generated for the same credit card stating that it had been used fraudulently.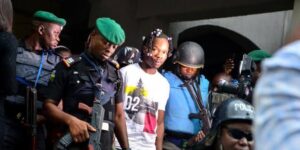 The investigation also revealed that the defendant had on his laptop, which is registered to him, and recovered from him, electronic tools that are specifically used for accessing compromised credit card information as well as other electronic tools that are used to disguise both the identity and location of anybody accessing compromised credit cards in real-time on the internet."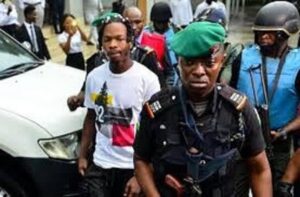 Afterward, Barrister Oyedepo asked to know the role his team and himself played in obtaining the forensic analysis they presented in court; Dein responded: "As is procedural in the investigation, where recovered digital pieces of evidence are of direct importance and value evidentially to a case, the procedure demands of an investigator or investigating team, where such pieces of evidence are recovered, to make a request to the Digital Forensic and Crime Laboratory Services Department to carry out forensic analysis of the content of these devices.
In doing so, the investigator or investigating team will include specifics to guide the forensic on what is of utmost importance to the investigation.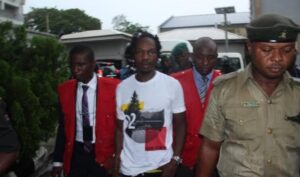 These specifics guide the Forensic examiner in narrowing down the analysis and search and extraction in these devices to areas of utmost importance as specified by the investigator or investigating team.
On the request form, there is a section where the investigator may state these specifics. Examples might be SMS, Mails, pictures, and websites."
During his analysis, Dein also alleged that Naira Marley runs a VPN called IP Varnish (a tool used to disguise the identity and location of the user) on his computer.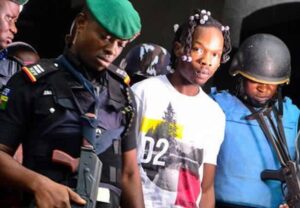 His trial has now been adjourned to September 26 & 30, 2022, by Justice Oweibo. Recall that the EFCC had arrested and prosecuted Naira Marley before the court on May 30, 2019. This was shortly after the music star had released his hit single "Am I a Yahoo Boy."
It was alleged that Naira Marley and his accomplices conspired to defraud their victims with different Access Bank ATM cards between Nov. 26, 2018, to Dec.11, 2018, and May 10, 2019.
After pleading not guilty during his first arraignment, Justice Oweibo granted him bail for two million naira, with two sureties in like sum.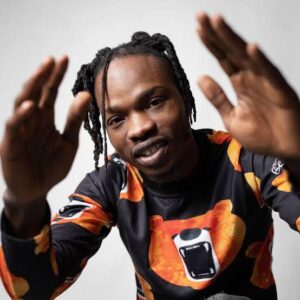 Naira Marley's case brings up another crucial lesson that we've been hammering on for a while now: Stop being desperate for sudden and illegal wealth because it will surely end up in disgrace and suffering for you.
Remember: "As the partridge sitteth on eggs, and hatcheth them not; so he that getteth riches, and not by right, shall leave them in the midst of his days, and at his end shall be a fool." – Jeremiah ‭17:11‬.
If God has promised that those who make their living by fraudulent means shall be a fool at the end of their days, shouldn't we all ensure that we avoid a life that would bring such upon us?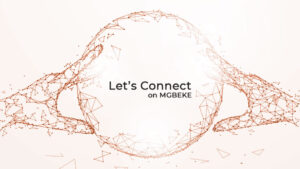 For your news, real stories, Let's Connect, and adverts, click on the link below:
https://mgbeke.media/advertise-with-us/
Do you want to support our charity work? Click on the link below:
For your Natural Skincare Products & Supplements, click on the link below:
For any other information or breaking news, please contact us at: info@mgbeke.media, contact@mgbeke.com, or send us text messages @ +1 413-777-7990