"Don't give depression, fear, hopelessness, pains, nervous breakdown, your past mistakes, liars, manipulative people, oppressors, ingrates, naracists, toxic people, mischievous people, heartbreak, and all your ugly pasts and bitter experiences a chance to win. If you remain strong to the end, you will be fine." – Dr. Sandra C. Duru
In life, you will encounter different situations, crazy policies, challenges, tough times, rough times, wicked people, greedy people, envious and jealous people, sadists, liars, fraudulent people, insecure people, problematic people, ingrates, and all sorts of things that will either make you stronger or break you down. You either learn from the trials, pains, ugly situations, and very hurtful moments or you sink into a very bad depression or even have your entire life, job, career, family, and businesses messed up.
When you are faced with challenges, you've to be very careful, very strong and smart enough to make the best moves and decisions that will help you navigate your escape without affecting your mental health badly. If you allow the people who are bent on seeing you go down, people who are working tirelessly daily to see you ruined, in tears, destroyed, in pains or unhappy, to take control of your 'powerhouse'; that's to be in charge of your mind, you are finished. Do not give them a single chance to access your mind.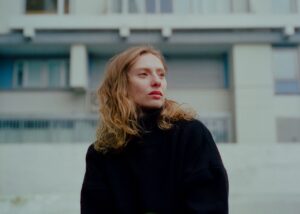 Remember that no situation lasts forever and the situation will not change, except you change your mindset and your approach. You need to be able to get your mind in a very stable condition and focus on how to make your way out of the mess without making too much noise about it, and without throwing pity parties or relying on people for your strength. Make use of your inner powers, you have it, and it's always on reserve waiting for you to ignite the energy to connect to it. And the only way to connect to your inner strength are; MEDITATION, MENTAL TOUGHNESS, SILENCE AND PRAYERS". You need a quiet time and a calm place to put yourself together, reorganize yourself, reevaluate, restrategize, and not to cry or start complaining or lamenting about the situation.
You need to prepare yourself for the best or for the worst. But within you, you have to tell yourself that you are coming out of that situation alive, and even greater, finer, better, stronger and with a lot of experiences to help you build your life and your future on a stronger foundation, live a better life and become a better person as you move forward in your journey of life.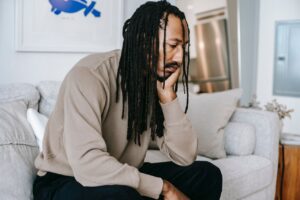 Don't forget that nobody has the rights to make you feel less human, nobody has the rights to make you feel uncomfortable or to make you feel unhappy and unwanted in this world. Life is the survival of the fittest, fight for your life, maintain and protect your sanity at all times.