If It's Heavy, Let It Go – Don't Let Those Past Hurts Drown You!
One of the meanest things I've ever heard of and read about is binding a person, then tying a huge rock boulder or metal object around them before tossing them into the sea to sink and drown. Even the thought of it as I described the process now gave you the total creeps, right?
Then the question is: Why do we now willingly do this to ourselves almost every day of our lives by refusing to let go of certain heavy baggage? Oh, I tell you, yes, we do, and today I would like to talk to us about letting go briefly. I realize that this message may have even come to me for one or a few particular individuals, and I pray that it gets to them somehow.
Many people find it extremely hard to move on with their lives after a divorce, separation, failed relationship, failed examination, or even a terrible business disappointment. As people, we are more emotionally vested in things and people around us than others. So, it is entirely understandable for some to find it hard to let go and move on.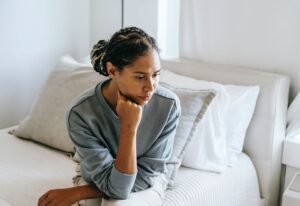 My message to you today is short but straightforward: Please let go of that heavy boulder hooked to your waist before it drags you to the bottom of the sea of life and drowns you!
All that hurt, grief, resentment, pain, denial, and every other negative energy and emotion you're holding on to is doing the same thing I described as I started this piece earlier.
Carrying these feelings around and holding on to them is like having a heavy iron bar anchored to your body in the sea. The only difference this time around is, though, the iron bar or heavy boulder is not tied to you, and your hands are not bound at all. You are holding on to the boulder, and you need to let it go to be free!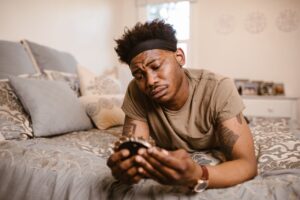 I know how hard and terrible it is to love someone wholeheartedly, give them everything you are in life, only to be betrayed and treated like the scum of the earth by that same person. I have had my share of almost everything bad that the enemy could ever throw at a person in life, but I'm still standing!
I've felt all of these pains before, so I know how hard it can be to get over such situations, the people involved that betrayed you, and how quickly these bad feelings can mess up a person's mind.
Please, note that you are not alone in this struggle. You are valued, much appreciated, loved, and you are not worthless! All the hateful things and lies they said about you are not your reality or truth. The enemy wants to use those words and the negative emotions and memories they birth to drag you deep into the sea of life and drown you. But, you can live a good life and be free from all the sadness, guilt, pain, and despair.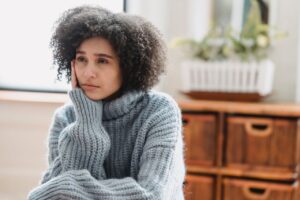 These emotions are way too heavy for anyone to carry around, and you have to drop them all off. Do not let the pain, sadness, and hurts from your past continue to drown you. You've got to let them all go!
Now, how did I overcome my darkest hours like this? What can you do to get rid of all those boulders wrapped around your body before it gets too late? See these simple steps below for two ways to break out of the rot, get over anyone or hurt from your past, and move on before you get dragged to the bottom of the sea.
(1) Stop stalking your ex-partners and associates! Stop going over their WhatsApp status updates, Facebook stories, social media, or anything that leads back to them all the time. Please start the process of letting go and getting healed of all the pain by not looking at them or even following them again on social media.
Don't be checking up on them via social media or intermittent calls to "say hello." Doing all of this is like rubbing salt into a fresh open wound; it makes it hurt even more! Find something or someone else to shower all that attention on and make new memories with them.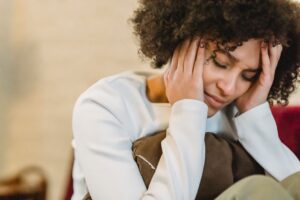 (2) Stop carrying the baggage of pain and all the hurt. Refusing to let them go is like refusing to dispose of your trash and garbage at home, even when it's filled up and seriously stinking.
You have the power to choose not to continue carrying all that heavy load in your heart again. It's time to put your happiness and health first by doing what's right for you. Go right ahead and dump the trash, my dear brothers and sisters. You deserve to be free.
You are a unique specimen and creation in the hand of the One who gave you the breath in your lungs. HE did not make any of us useless, no-good, or without value. No matter what you have been through, always know and remember that your experiences in life do not define who you are.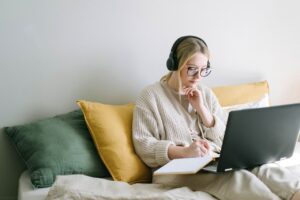 Yes, the business, relationship, partnership, or marriage may have crumbled, even with your best efforts for it not to, but that does not make you a failure. Failure is not the event that happens to a person. It is the mindset that person chooses to embrace about themselves! You are never a failure as long as you keep getting back up on your feet and forging ahead.
So, let go of the heavy baggage of pain, hurt, tears, and disappointments today, and refuse to sink to the bottom of life's seas with it. May God bless your hearts and be with you now and always, Amen.