Ideas Don't Come Fully Formed – Never Stop Working!
Hello, my beloved ones. The joys of yet another new month are upon us all, and there are so many things to be grateful for – especially our health and lives!
There's a word I stumbled upon online recently that opened up a barrage of thoughts in my mind and also kind of got me reminiscing, too. I believe it will bless, uplift, and inspire someone today.
Do you know why many great inventions, creations, products, services, and other magnificent things that would have made this world so much better never came to be? It's sad because many of those who received them didn't realize they were great because they came into their minds looking like nothing.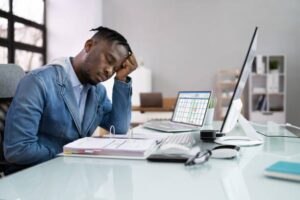 Ideas and visions are never whole when they come to our minds; they rarely come in their completely developed form. Hence you must put in the needed time and mental resources to meditate upon and develop them in your mind to the point where they can be put down on paper (or vision board) and shared with others.
Don't ever quit on something that "drops" in your mind just because it doesn't "look like much." I can assure you that many great inventions we all celebrate today must have initially felt like temporary insanity to the now greatly celebrated inventors when they conceived them.
Ideas are like eggs – they must be incubated and tenderly nurtured else you lose the potential baby in them. I say this often because my life is an excellent example for anyone who would take note, learn, and be lifted, too.
The name "Mgbeke" felt like a crazy idea for a brand name when it initially dropped in my spirit as I sought one back then. Today it is fast becoming a household name, and its fantastic uniqueness also helps me stand out in everything I do, and anywhere I go.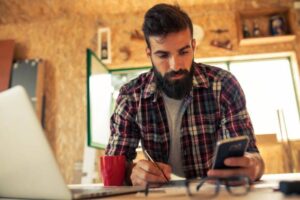 What is that thought you keep dismissing as a "crazy idea" in your head every time it has poked you? Before you allow those negative thoughts and voices that tell you there is no way you can ever fund it or you're not skilled or qualified enough to execute it, do the most important thing: get a journal and write it down!
An idea and vision written ceases to be a mere wish, and it also begins to attract actionable plans and resources. This is part of the reason why one of my upcoming projects is a unique book that encourages people to write more, and daily, too. Watch out for it soon.
Please, don't forget, my dear, that no idea comes to you fully developed, and many times, you will need to brood over them for a while initially before they begin to make sense to you and the world.
The Creator NEVER makes mistakes, and those ideas you are getting are not invalid! Start putting them down and paying more attention to them from today.
Remain richly blessed always.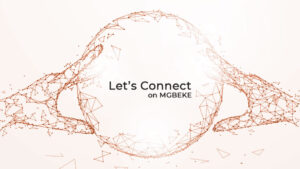 For your news, real stories, Let's Connect, and adverts, click on the link below:
https://mgbeke.media/advertise-with-us/
For your Natural Skincare Products & Supplements, click on the link below:
Do you want to support our charity work? Click on the link below: