"I Will Put An End To Insecurity In Nigeria Within 3 To 6 Months If Elected President" – Gov. Nyesom Wike.
Rivers State Governor Nyesom Ezenwo Wike has promised that he will conclusively end the nightmare of insecurity all over Nigeria within his first 3 to 6 months in office if he is elected President of Nigeria.
During a special visit to Benue State and his Benue counterpart, Governor Samuel Ortom recently, Governor Wike publicly declared his ambition and intent to succeed current President Muhammadu Buhari as President of the Federal Republic of Nigeria for the first time in Makurdi.
"It has always been obvious that I want to run for the presidency of Nigeria, but I am declaring it for the first time here in Benue State because of my special relationship with the people," he declared.
On the appalling state of the nation's security, Governor Wike said: "Something radical needs to be done and quickly too. Just imagine, the other day, it was an international airport that these terrorists were trying to take! The threat has now come out of our farms and into a place like an international airport. This means that nobody is safe anymore in this country. If I become the President, I will take security as a priority because the government's main purpose is to protect lives and property."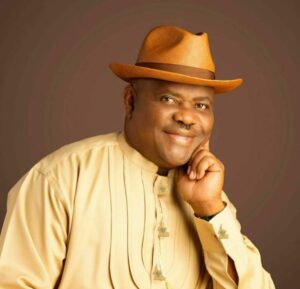 He further stated, "I will tackle the problem of insurgencies and insecurity and eradicate it within my first 3 to 6 months in office. Under my leadership, I will provide requisite crime-fighting tools and equipment for all my Service Chiefs and security agencies heads. They would also be given a clear timeline and every needed incentive to deliver on this urgent national obligation. There will be no room for excuses or failure for any agencies."
The sixth and current governor of Rivers State, Nigeria, well-known for his bold and controversial approach to issues, did not hold back at all as he threw subtle jabs at both the current administration under President Buhari and some former leaders of the country during his declaration.
Governor Wike, 59, who has been the Rivers State Governor since 2015, stated: "I have performed credibly well as a governor, and I can go anywhere with my shoulder high. How many of them have challenged this APC government? Let these people who are interested in the presidency in the PDP tell us their contributions.
You claimed to be one of the party's founding fathers, but you left and came back; you have become an ordinary person in the new PDP. In 2015, most of these people made the PDP lose the election."
In concluding, he also added: "I don't have a problem with anybody but have to tell them the truth. I have only spoken the truth to power. Umahi and others abused me because I told him that he cannot take our mandate away. I have stood firm for this party through thick and thin, and I have also contributed immensely to its growth."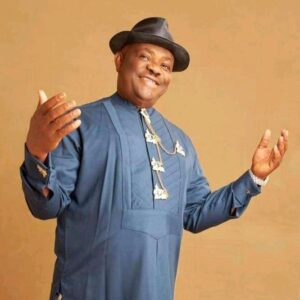 Also renowned for being a man of action, one can safely assume that Governor Wike would do a lot more than talk if he were given a chance to become President in 2023. And, if his antecedents are anything to go by, there may be some exciting times ahead for Nigeria come 2023 and beyond.
However, do you think that Wike would make a good leader and President for Nigeria? Please share your thought on this with us in the comments section now.