A champion of international trade, investment and emerging markets, Professor Dr Mohan Kaul is an influential and recognised policy adviser, business leader, social entrepreneur and an academician.
My entire life changed after I met Dr. Mohan kaul in two or more occasions at the Commonwealth Business Council meetings (CBC), CHOGM, The Commonwealth Heads Of Government meetings. And when I faithfully followed his 'super-words' of wisdom, I rediscovered myself, started adding more values to my life, believed more in myself to be more and do more.
I recognized so many things that I could do with my unique talents, time, resources, potentials, and energy to live a purposeful life silently.
My so many untapped potentials became a big breakthrough for me as I climb higher levels in my life journey. He made me to understand how powerful knowledge and experiences gathered in life can transform our lives.
Today I am celebrating this great leader who planted a very good seed into my life and today that seed has grown into a very big tree with so many branches, strong roots and fruits.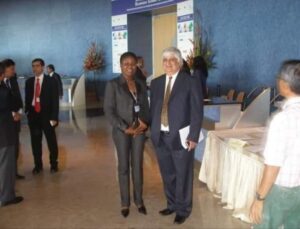 It doesn't take so much to change a life and add to the numbers of responsible young leaders who will help to make the world a better place for all of us. It takes a great and impactful leader to recognize young visionaries and help them achieve their goals | vision | dreams in life without oppressing or intimidating them.
Today, I can sit on any table at any level with very high self confidence, high self esteem knowing that my race, gender, beliefs, religion, educational qualifications are not barriers to what I can do or offer on that table, but my competence, wisdom, expertise, knowledge and what I can bring to the table as an infinite solution provider and one of the best world's natural solutionist, Mgbeke the genius.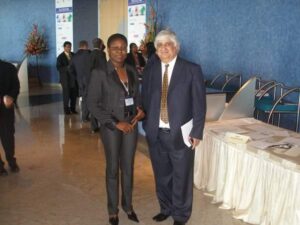 I strongly believe that one day great leaders like Dr. Mohan Kaul, Barrack Obama, Dr. Ngozi Okonjo Iweala, Kamala Harris, Mitchell Obama, Judge Frank Caprio, Judge Shannon Frison, Ishmael Yamson, Baroness Lynda Chalker, Olusegun Obasanjo and so many other leaders that our paths have crossed in the journey of my life will hand over or pass the baton of leadership to us the younger generation who have against all odds survived all the trials, tribulations, pains, injustices, disappointments, discrimination, ugly setbacks, challenges, and oppressions similar to what they've survived on their own journey of life to greatness.
I will forever celebrate, love and respect Dr. Mohan Kaul and all the role models, mentors who have impacted my life positively. But today, i want my generation to know a little more about this great man, Dr. Mohan Kaul.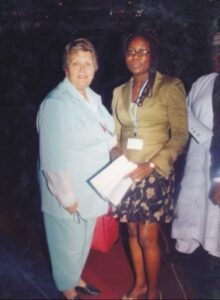 Dr. Mohan kaul has been appointed as Vice Chairman and member of the board of Directors of Indo- Uk institute of health.
Dr. Kaul is the Chairman of Pontaq-Uk India innovation fund. Dr. Mohan kaul is also the Executive Chairman of Alglotech Ltd and Chairman of Global investment Advisory Ltd.
Dr. Mohan Kaul is a senior advisor and strategy consultant with Epitude Consultants, London. He is a champion of globalisation and emerging markets. He chairs a specialist advisory and investment consultancy prior to which he was the founding Director General and later Chairman of the Commonwealth Business Council which was established by the Commonwealth Heads of Government (CHOGM).
He has been a member of the Presidential Advisory Councils of Mozambique, Uganda, Tanzania, Ghana, Nigeria, Zambia and similar councils in other countries and works closely with them.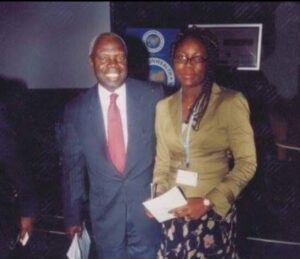 His current assignments include being Vice Chairman of Indo UK Institute of Health, a joint initiative of Prime Ministers of United Kingdom and India with an objective to set up several private hospitals in various Indian Cities with the collaboration of Kings College Hospital and other NHS hospitals in UK. He is also member of the advisory council of British expertise, Governing council of the overseas Indians Facilitation Centre set up by the Government of India, Chairman of India based micro finance commonwealth Inclusive growth services.
His earlier assignments include being Public sector advisor with United Nations, Member of the Board of Directors and the Chair of Governance Committee of ICICI Bank, UK, Member of the Board of Baobab Resources PLC, Member of the Board of Directors of the UK-India Business Council, Member of the board of Central Council of the Royal Over-Seas League, Member of the Board of the World Bank's Africa Virtual University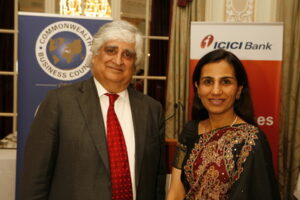 Dr Kaul was Professor for several years and later Dean at the prestigious Indian Institute of Management (IIM), Ahmedabad. He was also a member of governing body at L D College of Engineering.
Dr. Kaul was nominated on a number of boards and as a consultant to many leading public and private sector firms including Shipping Corporation on India, Larsen & Toubro Limited (L&T), DCM, Electronic Corporation of India, Dredging Corporation of India etc. He also served as Advisor to the various Departments of the Government of India-Planning commission, Electronics Commission and Department of Foreign Trade, Government of Gujarat.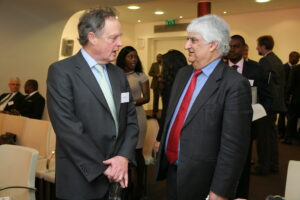 Dr Kaul has a PhD in Management Science from the University of Paris – Sorbonne. He is the author of a number of publications. He was also conferred the honorary Doctorate of Letters by Cape Breton University Canada.
To have a glimpse of his journey over the last few years, please visit www.kaul.co.uk