I strongly condemn the invasion and disruption of church service by Nigeria Police Force to arrest Uche Nwosu, the son inlaw of Rochas Okorocha. This is total disrespect to Christians and their place of worship. This is dirty politics taken too far.
We are aware that Nigeria Police can not disrupt prayers in the Mosque to effect arrest, so why do that in the church?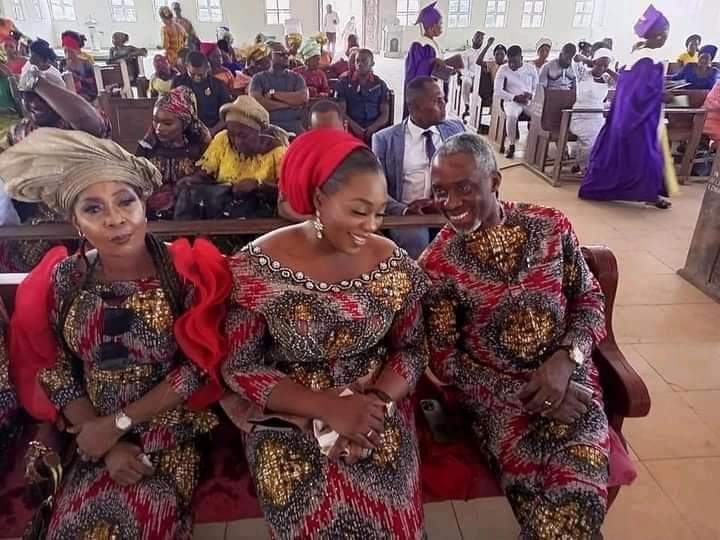 Uche Nwosu could have been arrested in any other place than inside the Church. He has a place he resides and has an address. So, he should have either been invited by the police or arrested at his residence.
This is a man who lost his mother and had just buried his mother on the 22nd of December, 2021. Where is our conscience as human beings? Why not allow him bury his mother in peace before the politically sponsored attacks against a man who is still mourning?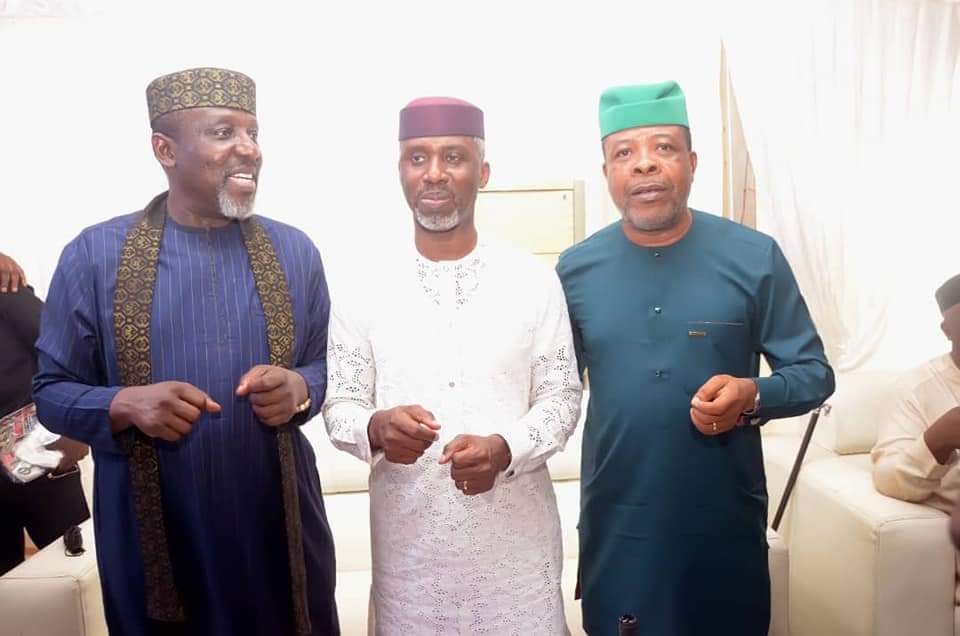 I gave up on our Imo state politicians long time ago and their politics of bitterness and how they make use of the poor masses to achieve their selfish goals and interests.
Did you see Emeka Ihedioha at the burial hugging Rochas Okorocha and Uche Nwosu? The same Ihedioha who set up the recovery team led by Mr. Jasper Ndubuaku to arrest Uloma Uche Nwosu and all the drama that almost caused the lives of innocent Imolites.
Uloma Rochas – Nwosu eventually got a court judgement against Ihedioha's government and Imo state. Now tell me what Jasper Ndubuaku is feeling like today, used and messed up?
This is a huge lesson for all of you who make enemies for yourselves because of these very irresponsible politicians who do not have your interests at heart. The ugly incident that happened today at the church service was heartbreaking.
There was panic in Imo State on Sunday after Uche Nwosu, the son-in-law to a former governor of the state, Rochas Okorocha, was whisked away from a church service at his hometown, Eziama Obieri in the Nkwerre Local Government Area of the state.
Nwosu and his family were at St Peter's Anglican church for a thanksgiving service when the gunmen, who operated in an Armoured Personnel Carrier and Hilux vans, stormed the area.
They shot indiscriminately before taking their target away, as his security operatives watched without resisting the gun-wielding persons.
While some of Nwosu's associates alleged that he was kidnapped, others alleged that his arrest was masterminded by the state governor, Hope Uzodinma.
But in a swift reaction, the state commissioner for Information and strategy, Declan Emelumba, said that the governor had no hand in what happened.
While Emelumba could not confirm if it was an arrest or a kidnap incident, he said that it was "ridiculous" to allege that the governor had a hand in the disappearance of Nwosu.
Later in the day after the abduction of Uche Nwosu the police command in Imo state made this press release :
WE ARRESTED UCHE NWOSU – IMO STATE POLICE
This is to inform the general public that Chief Uche Nwosu was not kidnapped but was arrested by the police and Imo state police command is aware of the arrest and presently he is in police custody.
This is to refute the earlier news that has being making rounds on social media that he was kidnapped by unknown persons |gunmen.
The Commissioner of Police while using this medium to assure Imolites of the command's commitment in ensuring the safety of life and property this yuletide seasons, adviced the general public to always shun fake news .
CSP MICHAEL ABATTAM POLICE PUBLIC RELATIONS OFFICER. FOR: COMMISSIONER OF POLICE IMO STATE POLICE COMMAND.
Below is the link to the video circulating on the abduction of Uche Nwosu.
https://m.facebook.com/story.php?story_fbid=10216397447088855&id=1836023841