Hushpuppi's Ordeal Offers Vital Lesson As US Court Again Moves Sentencing To September 21, 2022
The sentencing date for famous Nigerian internet fraudster Ramon Abass, popularly known as Hushpuppi, has been postponed for a second time by a United States Central District Court in California. The new date is now set for September 21, 2022.
According to court documents by the United States Department of Justice (DoJ) to the multi-million-dollar fraud charges filed against Hushpuppi by the United States government, the accused pleaded guilty in April 2021 and has been awaiting sentencing since.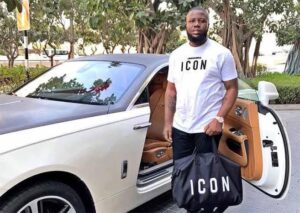 A recent announcement by Judge Otis Wright of the District Court in California, USA, said: "At the request of counsel, the Sentencing is CONTINUED to 9/21/2022 at 1:30 PM before Judge Otis D. Wright II, as to Defendant Ramon Olorunwa Abbas."
Hushpuppi reportedly entered a plea agreement recently, which disclosed his role in an educational finance fraud and several other business emails and cyber compromise schemes that cost his victims over $24 Million in losses.
Having pleaded guilty to "Conspiracy to Engage in Money Laundering," known as Count Two, Hushpuppi is now looking at a maximum sentence of 20 years in prison, full restitution to his victims, and other punishments in line with his reported plea bargain with the American government.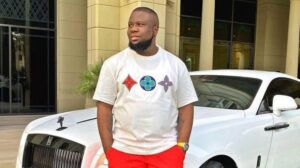 Judge Otis had initially moved his sentencing from February 14, 2022, to July 11, 2022, but has now moved it again to September 21, 2022, following the government counsel's request.
Recall that Hushpuppi was apprehended in Dubai, the United Arab Emirate (UAE), in June 2020, extradited to the USA and has been in custody ever since, after he pleaded guilty and was ordered to be remanded pending his sentencing.
Reports also hold that he will not be exempted from paying restitution despite his plea bargain, as all the agreement avails him is the hope of getting a lighter sentence.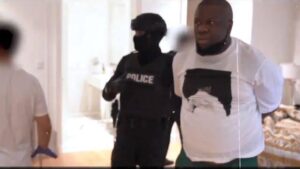 It remains unclear whether the 2 years he has now spent in custody will be considered during his sentencing, which holds a good lesson for everyone today.
Never live above your means, and do not be greedy for sudden wealth and illicit gain! It never ends well in the long run for those involved, so why should you throw your entire life away for a few years of supposed enjoyment where you would even be looking over your shoulder constantly?
May God help our youths and young adults listen and quit all their nefarious activities and ways…Amen.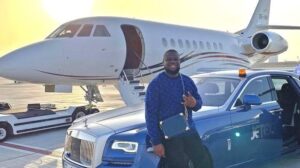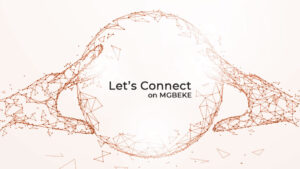 Do you want to support our charity work? Click on the link below:
For your news, real stories, Let's Connect, and adverts, click on the link below:
https://mgbeke.media/advertise-with-us/
For your Natural Skincare Products & Supplements, click on the link below:
For any other information or breaking news, please contact us at: info@mgbeke.media, contact@mgbeke.com, or send us text messages @ +1 413-777-7990