Hurt Privately. Heal Privately. Shine In Public!
There is a saying amongst the Igbo people of Eastern Nigeria in Africa that I particularly love because it reinforces a strong belief I've always had in life.
Igbos say: "n'hen nke ekpu chiri ekpu chi n'were uru." This means: It is what we preserve and keep a secret that becomes valuable. I could not agree more with this philosophy, and I would like to share some nuggets on it with you that would hopefully leave you motivated and inspired as you take on the world today.
I learned this terrible lesson in the harshest ways one could ever learn back in 2016, and those lessons have and will stay with me for as long as I live in this flesh. Whatever you are going through, you must learn how to hurt and heal privately because, honestly, many of the people we share our pain and problems with are just using us to amuse and entertain themselves.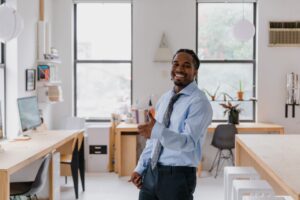 Even more sadly, many of them are even the brain behind your pain, and it gives them a sadistic joy to see you come to them seeking comfort from the hurt, distress, and pain they've orchestrated against you. This is another level of betrayal and wickedness that I have encountered, suffered from, and had to overcome in my journey through life.
It now makes me live by a simple code: to hurt privately, heal privately, but come forth and shine in public! This is one of the best things you can do for yourself, and it ranks up there amongst my best decisions in life.
Back then, in 2016, when I had just put to bed, but there was so much hatred and persecution against me, I had an assistant that I'd left behind in Nigeria to hold the fort for me while I was away to give birth, and I used to communicate a lot with him about all I was passing through. Unknown to me, he had already linked up with my detractors and those seeking to harm me, and he would hear from me and run straight to them to give them updates on my suffering back then.
His dirty game and secrets were eventually revealed, even as God graciously restored and gave me back all that I had lost in multiple folds. Having been put through similar experiences before, I took it upon myself to ensure that I and all that's mine would always be protected from messy situations and people like my former assistant.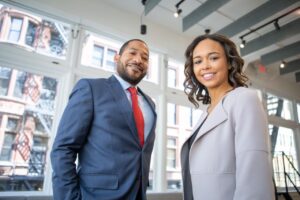 The only times that I now ever came out publicly after then was when I had something worthwhile to celebrate, and I just felt like letting people see it. I began to suffer hurt and heal from it privately, then come out and sparkle in the eyes of haters, everyone. I must tell you, this has been my saving grace, as it has helped me conquer and break free from a lot of unnecessary trials and attacks.
Do yourself a massive favor and keep your matters private from today. Learn to pour out your heart, tears, fears, and worries before God alone in prayers, and HE will take care of the rest. You are way too valuable to be available for anyone to access and get to so quickly all the time.
From today, choose to begin to hurt Privately, Heal Privately and Shine In Public, and you will also start to experience some peace, sweet breakthroughs, and victories that will amaze everyone and you. Stay safe out there too, and may God continue to abide with us all; Amen!
By: Dr. Sandra C. Duru