It's another blessed week already and we all have more than enough reasons to be thankful and grateful, even if many of us don't like to agree with this truth.
As long as the breath entering into your nostrils is not from an oxygen or life-support machine, and you're able to move your limbs and entire body without assistance, you have more than enough reasons to be grateful today, my dearest ones.
Today, I want to speak briefly about a very important issue, and an incident that happened in Orlando, Florida, U.S.A, this past week also strengthens my resolve to touch on it.
"Lo, children are an heritage of the Lord: and the fruit of the womb is his reward.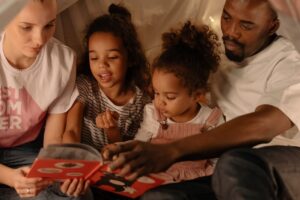 As arrows are in the hand of a mighty man; so are children of the youth.
Happy is the man that hath his quiver full of them: they shall not be ashamed, but they shall speak with the enemies in the gate." – Psalm‬ ‭127:3-5‬.
This scripture is very often quoted but not many people know the deep meaning it holds. For the children to "speak with the enemies in the gate," you must raise them in God's Word because they are HIS possession and heritage!
What you put into your children is what they will give out in the world when the time comes. Whether it be peace, trouble, lack, abundance, sickness, health, or whatever the situation may be, when you build your children up in God, they will always respond in a honorable, decent, and commendable way anywhere they go to in the world.
This, my dear people, is the best and most remarkable legacy that you can ever leave to them!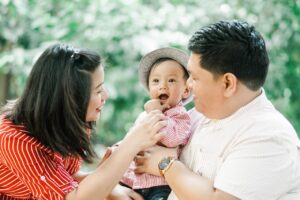 In case you're wondering if you have done a good or below average job, ask yourself these questions and give them honest answers today, and you may be on your way to redeeming many things that you may not even realize presently.
(1) Are you a good model in the home?
How do you react to things, situations, and people whenever anything happens in the home or around your children?
Your child mirrors your actions, mindset, beliefs, and temperament in any situation they find themselves – whether you're there with them or not. How your children react in crisis and other situations gives a clear indication of what you have put inside them by the things you do and say around them consistently.
Be a good role model to your children; they do what they see you do, not what you say.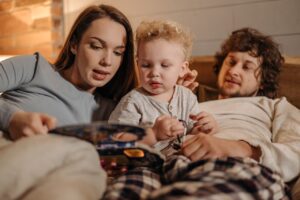 (2) Can your children stand at the gate against the enemy?
In your day of trouble and old age, can your children stand against the enemy at the gate? What have you instilled in your children and given to them to defend you, your legacy, your heritage, and all you've built all your life?
Is it cunning craftiness of the world, or have you built them on the foundation of God's Word? This is the only enduring virtue and gift that you can give to your children and wards.
It is the only thing that guarantees that they will be able to stand for you in the day of trouble when Satan comes around to steal, kill, and to destroy you.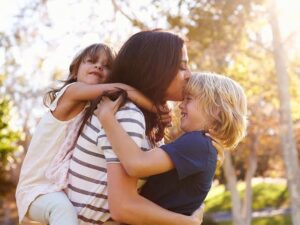 May God be with you and your household, and may HE grant you the wisdom, grace, and all you need to take care of the children and wards HE has blessed you with, in the name of Jesus Christ, Amen!