Day by day, the insecurity situation in Nigeria is becoming even more alarming, and it seems there is no end in sight.
The recent gruesome murder of Ayanwale Oluwabamise, an innocent young lady who was kidnapped and murdered on a public BRT vehicle that she boarded as she tried to head back home from work on February 26, 2022, still rings fresh in our memories.
So, when I saw the post by this user who described another chilling encounter with an evil driver, I just felt like I had to share it.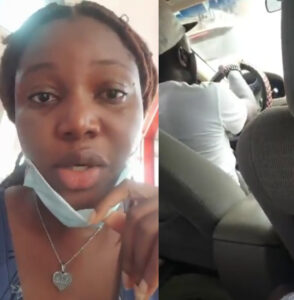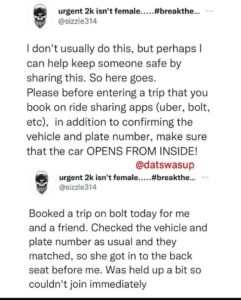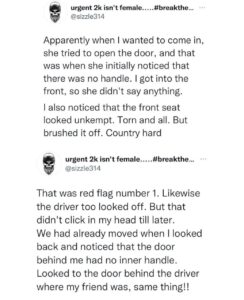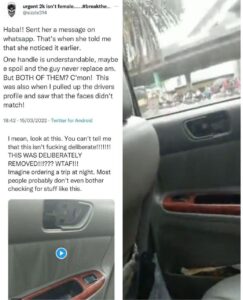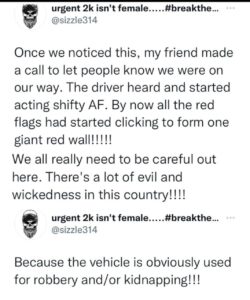 This encounter could have easily turned fatal for both him and his lady friend on the ride, but they found grace and could escape.
Please, read through their story on the attached pictures, and also note the following key points:
(1) Always ensure that the child-lock function on any doors is not activated when you board a hailed ride. Do this immediately you enter, especially before you ask the driver to commence the trip.
(2) Make sure you check all the door handles inside the car before starting the trip as well. Confirming the car, license plate, and face of the driver picking you up is one thing. Making sure that the vehicle you're entering won't become a trap against you is another.
(3) Always make sure to make a call as soon as the trip starts, and be as loud as you can as you describe the car, driver, and every other detail to anyone you're talking to. It's even more advisable to make video calls instead so that the driver is aware that his face has been recorded and shared.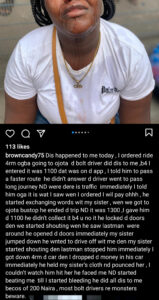 "Except the Lord watch over a city, they labor in vain that keep guard." Yes, you can follow all these tips, yet disaster strikes. However, this does not mean that you shouldn't take deliberate steps to secure yourself before leaving the rest to God.
May God keep us safe and deliver us from bloodthirsty, evil people consistently…Amen!