How The Quest For Quick And Easy Money Keeps Ruining Many Lives And Families Daily!
Financial crimes are not a new evil in human society, but the way it keeps evolving over the ages is quite fascinating, though. The more alert against financial criminals many people think they're becoming, the more devious these criminals become.
From coercing and swindling people (emotionally, spiritually, or even physically) to creating what we like to call "financial smoke screens," these evil people have constantly developed means to lure unsuspecting people in and drain them of their hard-earned money with the help of social media influencers, religious leaders and celebrities.
You may recall that in October 2020, a very notable "logistics and IT" firm suddenly went bankrupt after reportedly having its assets frozen by the Economic and Financial Crimes Commission (EFCC) in Nigeria. The firm had offices in Lekki, Lagos State, Abuja, Dubai, and other locations and had assets worth hundreds of millions of Naira. That didn't stop the owner and his partners from making away with billions of Naira entrusted to them by innocent investors, though.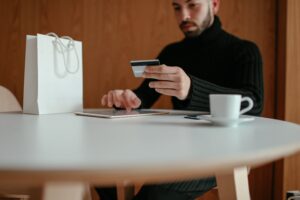 Just a few days ago, another major "investment company" reportedly crashed, with investors losing over N10 billion Naira to its CEO (name withheld) as well. News of this particular company's crash went viral on social media after one of its employees came out to reveal some shocking details about how things had been within the company for a few months before it eventually folded up. In the post, the staff alleged that there had been a communication lockdown within the management and staff for a few months, but they kept working and assuring investors that all was well.
This is either wildly naive or a very devious move on these employees, if we may add. Why did they not subtly alert the investors they had brought into the company so that most of them would have been able to recover whatever they could out of their funds? Now, both the investors and even staff of the company have been stylishly sidelined and played for fools by the CEO, who is currently at large with over N10 billion Naira.
This company isn't the first and sadly won't be the last to play this evil game and make away with people's funds. As mentioned earlier, these criminals keep evolving and developing more intelligent ways to dupe people. But, there is a truth we know and would like to share with you as we discuss this recent event now: The love and thirst for quick and easy money is the main reason why many lives are being financially ruined easily!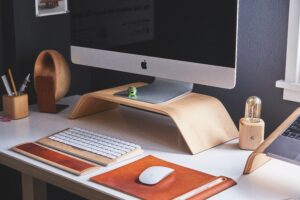 This is an unfortunate but profound truth. Ponzi schemes and High-Yield-Profit (HYP) companies will keep destroying many people's lives like this until we all quit looking for easy and fast money! Back then, in Business School, I learned a quick concept in business called "Consideration For Promise."
This simply represents what you are offered or promised in return for any value or service you render or give. If everyone had learned and applied this principle, many people would have escaped and would keep running from any of these devious con men. The concept teaches two valuable methods of reasoning:
(1) Is the promise being made reasonable and achievable? When a person offers to triple or even double your capital in a ridiculously short amount of time, have you bothered to ask them how? If it was that easy to make such huge profits, why is anyone on this planet still broke and struggling financially?
By asking specific technical questions and being honest with the answers, you will see some obvious loopholes in their offers that can help you escape from their scam.
(2) Is there a legal and sustainable framework for their promises? Another critical issue is the sustainability of whatever money-churning venture you're being offered. If the chances of making the promised profit percentages are not established and consistent, there are significant indications that such ventures may be another "robbing Peter to pay Paul" type of business. The only thing you're guaranteed of in that is considerable losses in the long run.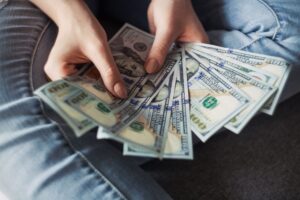 No matter how bad your financial situation may be right now, please remember that no condition is permanent, and your change will eventually come. Losing the small you have and are trying to manage in the name of increasing or multiplying it is not a wise move at all.
Keep yourself from the love of quick and easy money, and you will indeed be free from the evil schemes and subtle tricks of all these financial predators constantly seeking victims to devour!