How Judge Carlos Moore Proved That We Can All "DO Better ASAP" With Teenage First-Time Drug Offender's Judgement
The President of the National Bar Association, Judge Carlos E. Moore, recently showed great emotional intelligence and empathy in a way that is both incredible and deeply inspiring for anyone who hears about his action.
Empathy is not a quality that many people possess to this degree anymore these days, especially in professions and offices like law enforcement, where it is even most needed. This, however, is what the good judge showed as he administered a different type of justice to the case of an 18-year-old arraigned before him on a drug charge.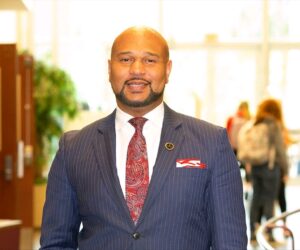 His recent experience and action during the case have had many talking about the ASAP program in glowing lights again after the judge shared his story on social media with this message:
"So today, an 18-year-old young lady appeared before me in court. She had possession of marijuana in a motor vehicle charge, and it was her first offense. I learned she finished high school last year and currently works at a local grocery store.
She told me she wants to be an engineer but did not score high enough on the ACT to even get into community college. I offered to put her in my DO Better ASAP (Alternative Sentencing Accountability Program). All she has to do is retake the ACT and get admitted to community college by August 16th, and her charge will be dismissed.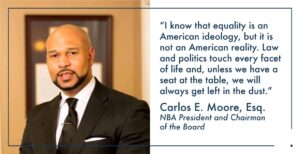 She will have a clean record and, hopefully, go on to do great things. Let's hope she takes full advantage of this second chance. Her mother had to encourage her because, at one point, she asked me how much is fine. She listened to her mother and agreed to DO Better ASAP. #SecondChancesMatter"
Judge Carlos is a Civil Rights Attorney, Municipal Judge Pro Tem, President of the National Bar Association, and a Managing Partner of The Cochran Firm – Mississippi Delta. His "Do Better ASAP – Alternative Sentencing Accountability Program" has changed the narrative for many young people in America who have been fortunate enough to cross paths with him.
His humane act of kindness and genuine graciousness teaches us a crucial lesson: we could save and transform many more lives than we can imagine by being emotionally intelligent and empathetic.
He could have applied the rule of law to the letter, but instead, he chose to be more of a human than a judge, and this has providentially transformed a young girl in ways that only eternity may be able to reveal. Our actions have much deeper consequences and effects than we care to admit most times. We all need to honestly DO Better ASAP, indeed!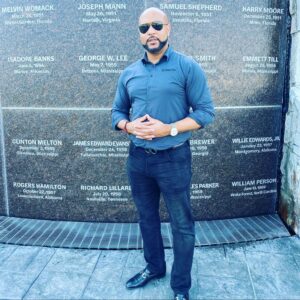 An accomplished author of a book titled "The Five Brothers," Judge Carlos holds a B.A. Political Science from the University of South Alabama, and obtained his J.D. Law at the Florida State University College of Law in 2002.
Some of his awards and outstanding achievements include the Young Lawyer of the Year, National Bar Association Young Lawyers' Division (2012); White House Fellows Regional Finalist (2012); Rising Star, Mid South Super Lawyers Magazine (2010, 2011, 2012, 2013, 2014, 2015, 2016); Outstanding Young Lawyer of Mississippi, The Mississippi Bar YLD (2008); Presidential Awards for Outstanding Service, National Bar Association (2008, 2009, 2016); First African-American Municipal Court Judge Pro Tem, Clarksdale, Mississippi (2017 to Present) and Grenada, Mississippi (2020 to Present), and Top 100 Most Influential African-American Leaders in the United States, African Leadership Magazine (2020).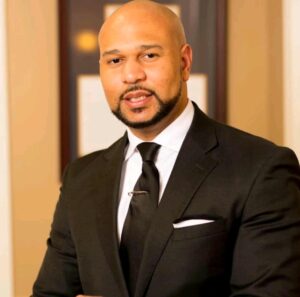 His primary practice areas include civil rights, police brutality, catastrophic personal injury, wrongful death, premises liability, worker's compensation, social security disability, criminal defense, and nursing home negligence.
He has zero degrees of tolerance for injustice, discrimination, crime, and laziness. He also gave all the support he could professionally to the first female African-American supreme court judge Ketanji Brown Jackson. He is a great man who believes in impacting the lives of others positively.
May God Almighty and the universe continue to protect him and bless him with good health.
By: Dr. Sandra C. Duru