How Cubana Brothers, Obi & Chief Priest Painted A Huge Target On Themselves For The EFCC.
Popular Lagos State, Nigeria socialite Pascal Okechukwu, popularly known as Cubana Chief Priest, did not show up online for his birthday celebration last Saturday, April 2, 2022, because he had been in EFCC custody since Wednesday, March 30, 2022.
Operatives of the Economic and Financial Crimes Commission (EFCC) had reportedly arrested the nightclub owner and socialite on charges of money laundering and tax evasion while trying to board a flight to Owerri, Imo State, Nigeria, from the Nnamdi Azikiwe International Airport, Abuja, Nigeria.
Last publicly sighted during the recent FIFA World Cup playoff match between Nigeria and Ghana at the Moshood Abiola National Stadium; reports hold that the anti-graft agency quickly moved to apprehend and detain Pascal because he allegedly declined to honor several invitations from the agency.
His social media absence since Wednesday had raised a few eyebrows, but nobody paid much thought to it till he was conspicuously absent for his 41st birthday celebration on Saturday, which is highly unusual for the attention-loving socialite. You may recall that on his 40th birthday in 2021, Pascal threw lavish parties and also hosted a One Million Naira (N1m) giveaway online.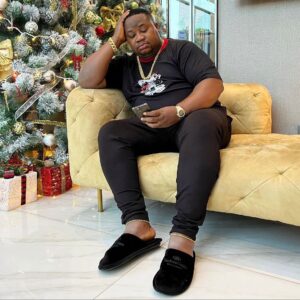 According to reports, the EFCC is refusing to grant him bail after having filed an injunction to detain him till they conclude their investigations. Besides his wife and attorneys, no other person has reportedly been allowed to see or speak to him since he was arrested on Wednesday.
This is a bit strange and very stringent because Pascal is also currently a Special Adviser to the Executive Governor of Imo State, Nigeria, Governor Hope Uzodinma, on Social Media Influence.
It is even more strange when one also considers the fact that Pascal had been arrested by the EFCC on these exact charges just a few months ago, but he was released barely a day after. Why has he now been deemed a potential risk to their investigation and refused bail and even courtesy calls and visits this time around?
Could it be that his recent appointment by Governor Uzodinma has brought heavier scrutiny against him, which is why he is being refused bail?
According to widely circulated reports, Governor Uzodinma reportedly had some cases of alleged fraud against him with the EFCC before he became Executive Governor, and he is only walking free for now because of his immunity protection as a governor. Reports allege that Governor Uzodinma is a well-known associate of another alleged heavy fraudster Morris Ibekwe (CEO, Okwelle Holdings), from way back, and he will undoubtedly be arrested and prosecuted by the anti-graft agency as soon as he leaves office. It will be pretty interesting to see how Governor Uzodinma ends up after his tenure finally ends.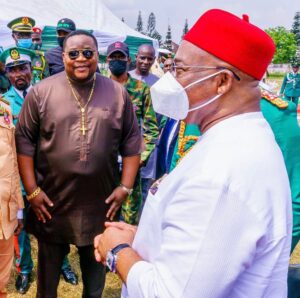 Many are also alleging now that the governor has reportedly refused to pay civil servants and workers in Imo State for several months now because he has been laundering and siphoning State funds in a bid to have a heavy war chest for the upcoming 2023 general elections.
The famous Cubana Chief Priest, Pascal, has reportedly been fingered as one of his main money launderers, and this may be part of the reasons the EFCC has insisted on total radio silence and also placed an embargo on visits to him.
You may also recall that his partner and Cubana brother, Obinna Iyiegbu, also known as Obi Cubana, was arrested over the same allegations a few months ago. Obi was promptly released when he was arrested because it seems that he had been quite cooperative with the anti-graft agency all through the process of his inquisition.
Although no convictions or official court charges have been brought against both Pascal and Obi yet, one can only guess that this matter will not go away quietly as most people expect. There are still several factors about these cases that haven't been made public yet, but here are a few pointers we have garnered from their whole EFCC saga.
(1) Wisdom says that when your yam initially sprouts, you should cover it with your hand! This African adage couldn't be more accurate, and it could have saved these brothers a lot of these headaches if they had adhered to it.
None can forget the highly extravagant and jaw-dropping burial ceremony that Obinna threw at his village in Oba, Anambra State, Nigeria, as he had his mother's remains to rest in July 2021. The extravagantly lavish things done and publicly broadcasted during the ceremony by Obi Cubana and his friends were more than enough to have set an agency like the EFCC hot on his trail. We indeed think that this is a palava they could've easily avoided.
Whether the source of your wealth is legit or questionable, you would do yourself a world of good by staying low-key and living a private.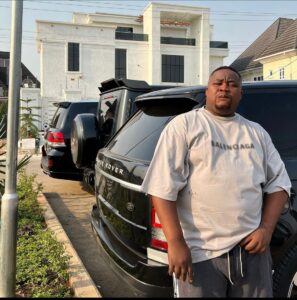 (2) No matter how powerful and connected you are, be humble! As we could see with Obi Cubana's arrest and short detention, even the operatives of the EFCC loved him a lot, and many of them even posed for photographs with him! That is the power of humility and playing your cards right.
According to the EFCC, Pascal is currently being held without bail or so much as a friendly visit from his circle because of his attitude towards the agency's invitations before he was arrested. If he had played his cards right with them, maybe their stand and steps against him right now may not have been so strict.
"A soft answer turns away wrath," it is said by the voice of wisdom. Knowing when to flex your muscles and bow sheepishly does not make you weak. On the contrary, it shows that you are a genuinely formidable person.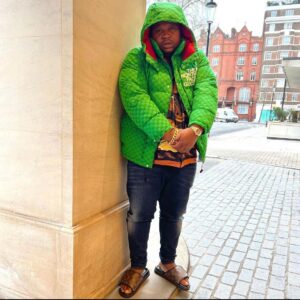 (3) Be very careful with who you associate yourself with and who you accept appointments and portfolios. Not every door that looks open is an "open door," and it's not every "opportunity" too that one jumps on!
Pascal had always been on the EFCC's radar, but his official involvement with a much bigger fish like Governor Uzodinma puts him into a much more precarious situation presently. One can only hope, for his sake, that he doesn't end up like Hush Puppi, Abba Kyari, and other "front men" like them at the end of the day.
While the agency's spokesperson, Wilson Uwujaren hasn't issued any official statement regarding Pascal's arrest yet, sources from within the EFCC have revealed that they are bent on keeping Pascal in custody so that he would not have the chance to tamper with the evidence during their investigations against him.
We will bring you any subsequent upsates on this saga as it develops.