HIDDEN TRUTH: Why These DANA Airline Aircrafts Should Not Be Allowed To Fly In Nigeria Again (VIDEO)
A catastrophic aviation disaster was narrowly averted yesterday, May 2, 2022, after a DANA Airlines aircraft caught fire as it was about to take off from the Port Harcourt International Airport, Port Harcourt, Rivers State, Nigeria.
The scheduled flight (9J 344) on the airline's MD-80 aircraft was due to go from Port Harcourt to Lagos, but it had to be canceled after one of the engines caught fire as it was taxiing on the runway.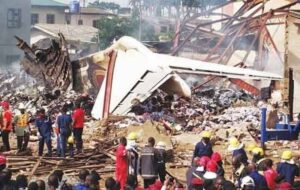 While we are all thankful to God that another significant disaster was somehow prevented from happening on a day when millions of families across Nigeria were celebrating and in joyous moods, we cannot but ask some very vital questions right now.
(1) How in God's holy name is any airline still allowed to use the MD-80 aircraft for commercial flights in Nigeria?
Once regarded as among the safest places in the world, these mid-range, two-engine, one aisle jet carriers were built in 1980 by McDonnell Douglas in California, USA.
However, due to its age, there are not up to 100 of these aircraft left worldwide, and they have all been converted for use as freighters in every sane country. But, just take a wild guess about where these outdated and discontinued aircraft are still being used to fly humans today…Yes, DANA Air, Nigeria!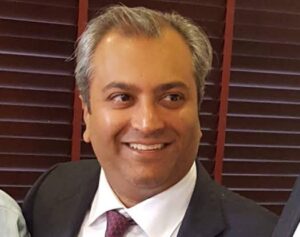 Oh, Nigeria, our country, when will the lives and wellbeing of the citizens be placed above the satanic and evil greed of our leaders and administrators?
By this analysis alone, that flight should never have been scheduled because the aircraft should have never received the Federal Aviation Authority of Nigeria (FAAN) license to operate as a commercial carrier!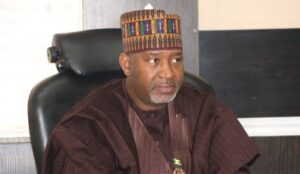 (2) What exactly is Senator Hadi Sirika's job as Minister of Aviation in Nigeria? If the one job that ought to be the greatest priority of our "honorable" Minister is treated with such disdain and levity, why should this blessed country now continue funding the portfolio for his incompetent office?
Simple due diligence would have revealed that these aircrafts being used by DANA Air are flying coffins and major disasters waiting to happen, and their license should have been suspended immediately upon verifying this!
But, of course, Senator Hadi wouldn't dare place the lives of thousands of Nigerians who are unfortunate to fly this ticking time bomb above his selfish interests.
After all, the DANA Group is supposedly a "Nigerian conglomerate" but owned by an Indian, Dr. Birbal Singh Dana, and currently run by the Hathiramanis with Jacky Hathiramani as current CEO, isn't it? Who are they deceiving?
It is bad enough that all the aircraft in their so-called fleet are refurbished; they are all ancient, outdated, and banned from commercial flights everywhere else in the world too!
Dear Senator Hadi, what does a Nigerian life mean to you?!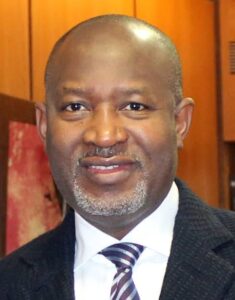 On a final note, we'll like to mention that this evil greed and avarice of our administrators didn't start with this current Minister, though. Our primary concern now is when does this madness end?!
You may recall that on June 3, 2012, another McDonnell Douglas MD-83 aircraft for DANA Air Flight 0992 serving the Abuja-Lagos route suffered a dual-engine failure during its approach to Lagos and crashed onto buildings on the ground killing all 153 people on board and scores of others on the ground as well.
The total death toll from that mishap was put at 193 deaths, and it blows our minds now just to think that the same airline flying those same outdated and worldwide-banned aircraft is still doing this same thing in Nigeria today!
How some people can call themselves leaders and administrators over this nation but comfortably sit and watch very avoidable calamities claim so many innocent lives consistently across this Nigeria is a mystery we will never come to terms with.
One day, though, this satanic covenant our leaders seem to have with whatever they offer innocent people as sacrifices will end, and Nigeria will be free to thrive again…one day!
Watch the video:
By: Dr. Sandra C. Duru