HIDDEN TRUTH: Why Inmates Attempted To Murder Abba Kyari, And His Lavish "Prison" Lifestyle Revealed
The suspended and disgraced Nigerian Deputy Commissioner of Police, Abba Kyari, allegedly narrowly escaped an attempt on his life after 190 inmates at Kuje Prison in Abuja, Nigeria, reportedly attacked him.
Kyari is currently detained at Kuje Prison by the Department of State Services (DSS), and according to reports, there are now plans to move him from that facility due to the attack.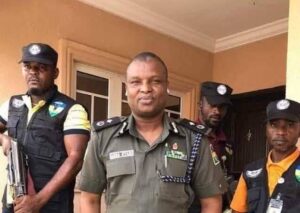 Sources have disclosed that angry inmates accused the former Intelligence Response Team (IRT) leader of not honoring his "bribe-for-release" agreements with them while he was head of the IRT.
The inmates who allegedly attacked him are all in prison for drug-related offenses. Many of them have also alleged that Kyari was wiping out smaller drug dealers so that his proxy, Afam Ukatu, could have free rein in the market. Recall that Afam was arrested a few months ago for an N3 billion Tramadol deal linked to Kyari and his IRT squad.
Kyari allegedly tried to bribe the inmates by having DSTV and other luxuries installed in their cells. Still, the aggrieved parties reportedly demand that he refunds all he extorted from them or face death.
More details have also been disclosed about the "royal life" Kyari has been living in his supposed incarceration at Kuje Prison, with many inmates reportedly revealing that he has bribed all the relevant prison officers.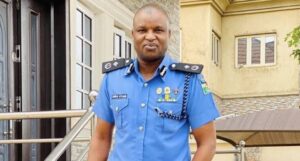 According to the report, a verified prison source said: "So far, he has every relevant officer on his payroll. They do his bidding, he sees his wife, and he has access to mobile devices and has free movement."
These recent developments and revelations raise a few vital questions, and here they are below:
(1) Is Kyari in a correctional facility or a luxury hotel?
How does a prisoner get to have so much freedom that he can even allegedly instruct that cable TV be installed all over the prison for other inmates? What a god he must be at Kuje then!
The rot and corruption in our Nigerian system are so widespread and deeply entrenched that one cannot help but sometimes wonder if this country is even truly redeemable again!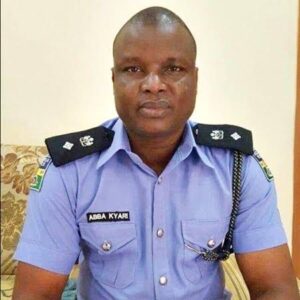 (2) How did 190 inmates attack one man at the same time and still fail to kill him?
Something looks and smells off in this latest assassination attempt story that the DSS and Kyari are trying to sell, and it is very obvious to those of us who are wise enough to dissect issues calmly.
How in God's holy name does one man hold off 190 hardened criminals who moved on his life at once in a prison yard? This lie is so sensational; it is incredibly annoying at the same time!
What do these people take us for in this country these days? It's not enough that this supposedly disgraced criminal is living like a king in prison, but now they are probably looking for means to silently get him off the hook by moving him away from public eyes in Kuje Prison to keep him somewhere he can quietly disappear.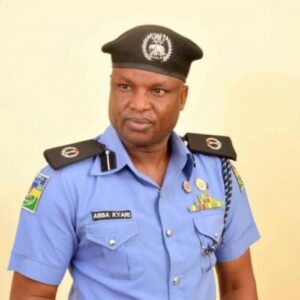 If this Buhari-led government was so filled with integrity and against corruption as they claimed, why haven't they handed this same Kyari over to the US government to face trial over his alleged wire fraud, money laundering, and identity theft charges for which he had long been declared wanted by the FBI?
Whatever their plot and sinister play may be, we are here and watching diligently, and we know that sooner than later, all these evil people destroying this nation will have no hiding place again! Till then…so help us, God, Amen.