HIDDEN TRUTH: Vital Question Arises As Governor Uzodinma's Murderous Vigilante Group Slaughters Another 14 Victims In Imo State
The dreaded vigilante group popularly known as Ebubeagu struck again in Imo State, Nigeria, on July 18, 2022, as they reportedly killed 14 people in the Awomama area of Orlu. Two of their latest victims were brothers.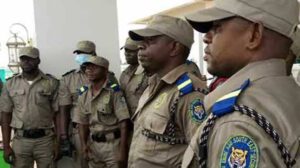 The Imo State government-backed, armed, and sponsored supposed security outfit had always been a tool of terror fully aided and abetted by the State governor, Hope Uzodinma, and they recently showed again why they'd been such a menace.
According to reports, those attacked and killed were returning from a wedding when they met their untimely death at the hands of these bloodthirsty men.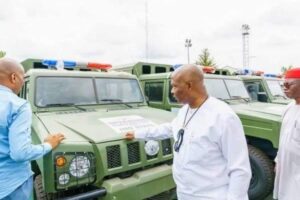 Nnamdi Agbor, the President General of Otulu Community in the area, reportedly disclosed to newsmen after the attack that: "Youths from our community in Otulu had Sunday accompanied one of our brothers to Awomamma for his traditional wedding rites.
At the end of the event, many of the youths who came on motorcycles offered to carry their brothers, and they all rode back in a convoy of motorcycles.
On their way home, around the Ishieke area of Awomamma, without any conversation or confrontation, the Ebubeagu operatives opened fire on the convoy of motorcycles, killing seven persons on the spot. While they abducted some of the wedding guests, some others escaped into the bush in a desperate flight for safety."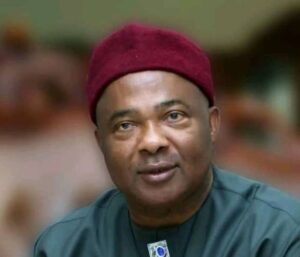 Nnamdi also added: "The Ebubeagu operatives took deliberate steps to make certain that the young men were dead. Those who still moved were finished off with a volley of bullets. Miraculously, one of our sons was mistaken for dead; after the operatives moved to their vehicle, he fled into the nearby bush and disappeared into the night.
At about 1 am, some of them that fled into the bush called me, and I called some of our brave youths to go and rescue them from the forest that same night.
Tempers are flying in our community, and our people are angry. There is no justification whatsoever for these killings except for impunity and reckless use of firearms.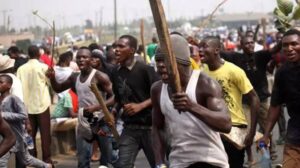 Consequently, we have reported the incident to the security agencies. The Commissioner of Police and the Commander of the 34 Brigade Command Obinze have visited. The DPO is also assisting."
This alarming occurrence, and the fact that it has reportedly been a constant issue in Imo State, raises a nagging question in our minds: What exactly is Governor Hope Uzodinma's plan for the people of Imo State?
Why has he commissioned a supposed security outfit that has been brazenly murdering the people they were set up to protect, and he has not taken any decisive action against them or made any moves to curb their impunity and madness?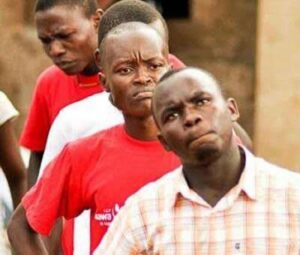 Governor Uzodinma has refused to learn from the mistakes of his predecessors in Imo State, and he is now even doing worse things than any of them ever did.
Nothing we do in this life can go unrewarded, whether good or evil. Whatever he and the murderous lot he has unleashed on the innocent people of the State are up to, he will surely get his full recompense in this life and beyond!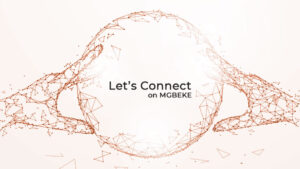 Do you want to support our charity work? Click on the link below:
For your news, real stories, Let's Connect, and adverts, click on the link below:
https://mgbeke.media/advertise-with-us/
For your Natural Skincare Products & Supplements, click on the link below:
For any other information or breaking news, please contact us at: info@mgbeke.media, contact@mgbeke.com, or send us text messages @ +1 413-777-7990