See The Legacy Of Buhari That Prof. Osibanjo Has Promised To Carry On!
It was a black Sunday for the people of Owo Local Government Area in Ondo State, Nigeria, as suspected Fulani terrorists attacked a Catholic Church and murdered over 100 people, with countless others critically wounded on June 5, 2022.
The bloody attack happened at the St. Francis Catholic Church in Owa-luwa Street, and even the Federal Medical Center, Owo, in Ondo State was overrun with casualties, and an unconfirmed many have since passed on again since they were rushed there yesterday.
While all this commotion and chaos were rocking the Nigerian people in Ondo State, though, where were all our supposed leaders and promising presidential candidates?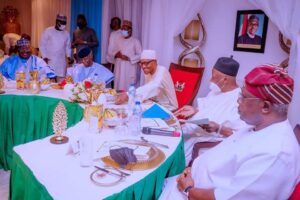 Where were the likes of our "dear" President Muhammadu Buhari, Prof. Yemi Osibano, Ahmad Lawan, Babagana Zulum, and many others?
They were all at the Aso Rock Villa in Abuja, Nigeria, for a dinner party after their APC National Advisory Council meeting with President Muhammadu Buhari. Yes…a dinner party hosted by the president, his vice, senate president, and many other prominent members of the administration while the whole nation was mourning a devastating and mindless attack!
Buhari and the APC are a curse to Nigeria, but God seems to be trying to help the good people of this country in a way already.
In many of his campaign speeches, the current Vice President and APC presidential aspirant Prof. Yemi Osibanjo has constantly declared that he intends "to carry on all the works this administration has started and build on Buhari's legacy."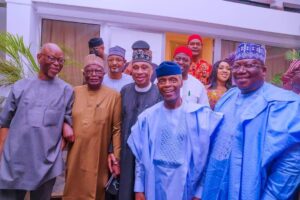 There you have it, Nigerians…the next nepotic, utterly mindless, cruel, and the deviously motivated fellow has shown his hand before the elections! If the APC decides to give him their party ticket and anyone votes this "pastor" in, you will all have yourselves to blame!
How is this man even a "servant of God" and he can do and be part of these appalling atrocities? Like, who has brainwashed these people into firmly believing that there is no God and they will get away with everything they're doing?!
It is indeed a sad situation, but it would be even worse if, for any reason, Nigerians vote in ANY person presented by these blood-sucking, sadistic, despotic APC charlatans again come 2023!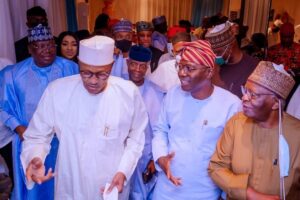 Oh, may the greed and treachery of a few not land the majority into another 8 years that will surely destroy this land, which is already even a failed and condemned State as it is right now. So help us, God…Amen!