HIDDEN TRUTH: Key Reasons & Lessons From FC Barcelona & Manchester United's De Jong Transfer Impasse
Have you ever been in a situation where someone owing you $10 tells you they have no money to pay, yet you see them buying $200 shoes and accessories right there in your presence?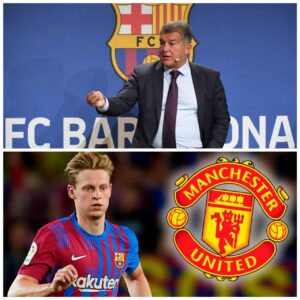 The thought alone is almost making you lose your cool, right? Well, this is precisely what has been happening between Dutch International football star Frenkie De Jong and his current club, FC Barcelona of Spain.
According to reports, the Spanish club owes Frenkie about £17 Million in deferred wages from 2020 and has been pleading with him and his agents that they can't afford to pay him. Yet, on July 13, 2022, the same Barcelona agreed to a £60 Million deal with Leeds United of England to purchase Brazilian winger, Raphinha. How amazing, isn't it?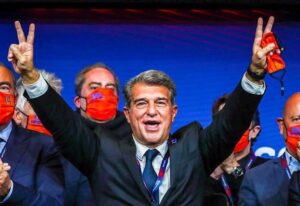 Things started getting interesting when the English Premier League side, Manchester United, literally became obsessed with the idea of signing De Jong this summer, with Barcelona also reportedly keen to do the deal with them.
The midfielder is reportedly also open to moving to England, but he allegedly risks forfeiting his owed wages if he publicly declares this. Hence began one of the longest and most boring summer transfer sagas in the history of modern-day European football!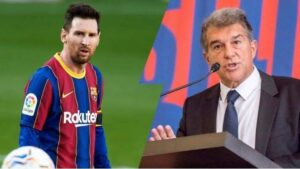 While United is not new to unnecessary transfer dramas in recent years, this particular saga has a twist that makes it even more complicated. Why is it taking so long, and what lessons can we learn from the whole tale? Here are a few below:
(1) Barcelona wants to have their cake and eat it.
Joan Laporta, FC Barcelona's President, has done some very shady things since he returned for another spell at the helms on March 7, 2021. One is how he has cunningly dealt with the club's players and their existing contract situations.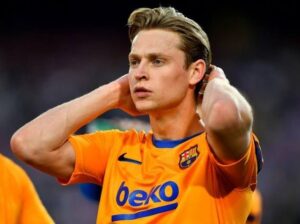 The most famous is the way he practically forced one of the club's greatest and most iconic players, Lionel Messi, out of the club in the summer of 2021. Laporta has been accused by many of the club's ex-players of being a very deceitful and two-faced negotiator, and his handling of this latest De Jong transfer is now making all those allegations look like facts against him.
On the one hand, he constantly tells the media that Barcelona is not interested at all in selling the player. Still, he continues negotiating and haggling over a fee with United behind closed doors.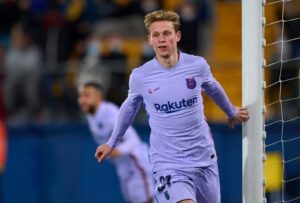 This strategy is aimed at getting United to pay over the top instead of a fair price and also frustrate the player into requesting a transfer which would activate a forfeiture clause in his existing contract with Barca.
So, Laporta wants to get the player out of the club and make money from his sale and freed wages, yet he wants to cheat the same player off his due payments. This is not only cynical, but it is also a very evil way of doing business, and we are never in support of such!
(2) Frenkie may just be the one to finally teach Laporta some needed sense by bluntly refusing to be sold!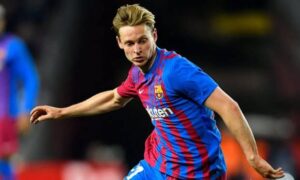 If De Jong refuses to be transferred by the end of the current window in August 2022, FC Barcelona becomes contractually bound to start paying him £450,000/week instead of the current £354,000/week he earns.
According to reports, Barcelona is due to pay him a whopping €88.7 Million in salary and loyalty bonuses if he enters the upcoming season on his deal which runs till 2026. This means that for the next 4 years, he will earn a fixed salary of no less than €18 Million, plus a constant loyalty bonus of €2.88 Million or even more.
While Laporta obviously does not want the player around long enough to activate this clause in his contract, he is still trying to be cunning and cheat the young man of his due wages.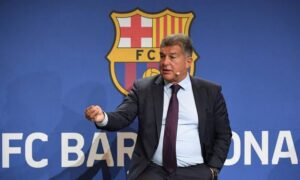 De Jong may just be about to teach both Laporta and the rest of the world a vital lesson: It never pays to be deceptive and manipulative in life, especially in your business too! An honest weight and balance is God's delight, and HIS blessings will always remain on you and yours if you deal fairly and justly with people.
The only thing De Jong may have to worry about right now is his place in the Dutch World Cup squad for Qatar 2022 later this year, as anyone not playing consistently for their clubs may not be considered for selection. But £17M is a lot of money to willingly forfeit for anything, especially when someone is blatantly trying to cheat you out of it!
For Manchester United, though, this may be another case of waiting and chasing all summer yet achieving nothing. It's already happened with the transfers of Jadon Sancho from Borussia Dortmund, Bruno Fernandez from Sporting Lisbon, and many others.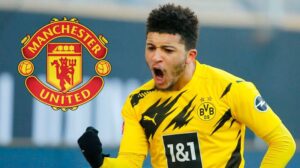 Would De Jong eventually end up like those two above and move to Old Trafford this summer or later? This is a question nobody can answer at the moment, but we're all here for the entertainment the saga offers, though.
What are your thoughts about Laporta and how he has treated De Jong and United so far? Do you think he's been an unfair crook, or do you support his business model and ways? Let us know in the comments section below.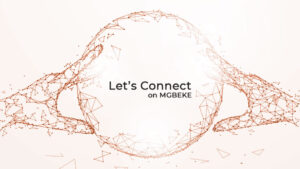 For your news, real stories, Let's Connect, and adverts, click on the link below:
https://mgbeke.media/advertise-with-us/
Do you want to support our charity work? Click on the link below:
For your Natural Skincare Products & Supplements, click on the link below:
For any other information or breaking news, please contact us at: info@mgbeke.media, contact@mgbeke.com, or send us text messages @ +1 413-777-7990