HIDDEN TRUTH: Key Point To Note As Truth That Pastor Chris Oyakhilome Did Not Fire His Nephew For Supporting Tinubu Is Revealed!
Following recent unfounded and baseless allegations and rumors that the Founder and Senior Pastor of Loveworld International Ministries, popularly known as Christ Embassy, Pastor Chris Oyakhilome, had fired his nephew for supporting the APC presidential candidate, Asiwaju Bola Ahmed Tinubu (BAT), it has now been revealed that this allegation is not only totally false but also spewed with malicious intent!
According to a very reliable insider, who made these disclosures and clarifications recently, Pastor Chris's nephew, Pastor Daysman Oyakhilome Woghiren, was indeed suspended from his position as the president of Loveworld Next and Loveworld Innovation, but certainly because of his connection with BAT's campaign group.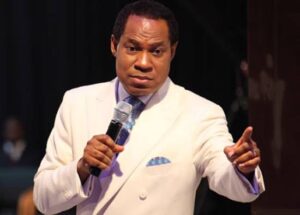 On the contrary, the young pastor has allegedly been indicted in some grievous criminal activities that have led to him being investigated by the Nigerian Economic and Financial Crimes Commission (EFCC). And internally, he also has some cases of gross misconduct that have become public knowledge in the ministry and can no longer be hidden or tolerated.
These are the real reasons and the truth behind the firing/suspension of Pastor Daysman by his uncle, Pastor Chris, and not the tastelessly fabricated lies being spread to tarnish the image of the servant of God and his ministry.
Mgbeke Media also has it on good authority that Pastor Chris is entirely apolitical and never discusses or discourages any member from any political party of their choice.
As a matter of fact, several appointees and elected public servants of the APC government are prominent members and workers in his church. These include Umahi of Ebonyi State, a Deacon; House of Representatives member Hon. Chike Okafor, a Pastor, and several other serving senators as well.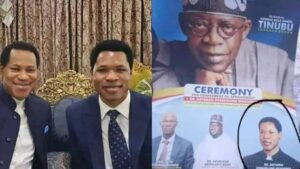 "There are many prominent members of all political parties in Nigeria in his congregation, and Pastor Chris has never, and will never, I repeat, preach party politics in the church," the source firmly stated.
One crucial point to note and ponder in this matter is the fact that, as the principal shepherd appointed by God to look over that ministry, Pastor Chris has the right and obligation to God to fire anybody found in such unChristian and unsavory drama and scandals, no matter who that person is!
Don't ever allow sentiments or the fear of what the world would say to lead you into making decisions against God and the truth you know! Stand for God against the whole world, if need be, and HE will surely vindicate, stand by, and fight for you, too!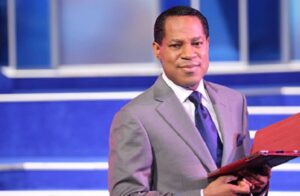 This could never have been an easy or pleasant decision for him to make, but for the sake of the truth and God's Word, Pastor Chris chose to do what is right by God, and we celebrate and commend him greatly for being trustworthy and an exemplary leader.
May God continue to be with him and strengthen him, and fill him with HIS divine wisdom and grace always, in the name of Jesus Christ; Amen!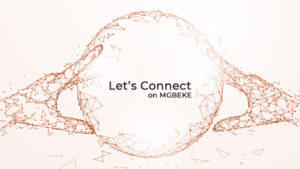 For your news, real stories, Let's Connect, and adverts, click on the link below:
https://mgbeke.media/advertise-with-us/
For your Natural Skincare Products & Supplements, click on the link below:
Do you want to support our charity work? Click on the link below: