HIDDEN TRUTH: How Gov. Hope Uzodinma Can Get Re-Elected In Imo State!
Elections time in Nigeria is generally quite an interesting period as there is never a shortage of hilarious drama and sickening play-acting by virtually all the political office holders who always seem to suddenly remember that they have constituents and the road to the places they were voted into power.
In a matter of months, the race for who becomes the Executive Governor of Imo State for the next four years, after Hope Uzodinma, begins again, and the incumbent governor is expected to join that race to retain the seat for another term in office.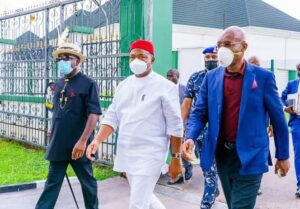 However, if the events and happenings in the last three years of Hope Uzodinma's rule in Imo are anything to go by, his chances for a comeback look incredibly slim at best.
The proverbial "day of reckoning" is fast approaching, and the incumbent's "books" will be opened and judged at the polls. Just as it is written in Revelations 20:12, when everyone who misses the first resurrection shall stand to be considered for their works by God, the book of "the acts of Hope Uzodinma" in the chronicles of the governors of Imo State shall soon be opened.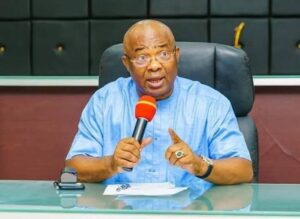 Maybe then he will better understand what Solomon meant when he said: "I said in mine heart, God shall judge the righteous and the wicked: for there is a time there for every purpose and for every work." – ‭‭Ecclesiastes‬ ‭3:17‬ ‭KJV‬‬. His day of reckoning now fast approaches!
Granted that Uzodinma significantly improved Imo State in road construction, compared to his predecessor Rochas Okorocha, he has still failed to address some critical areas.
Mgbeke Media was in Owerri, Imo State, Nigeria, recently and noticed the poor condition of some critical roads, such as MCC-Uratta road amongst others which are in dire need of urgent attention, which is just one of many.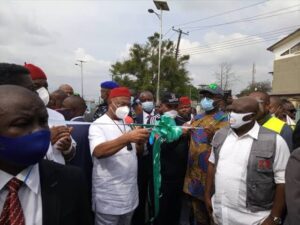 But, let's look away from infrastructure to the human angle of governance, where Uzodinma has performed worse than below average!
Also, granted that insecurity has besieged the South East for some time, Uzodinma's management of the situation has cost more innocent Imo lives than whatever successes his schemes may have achieved.
What are the major things on the incumbent governor's scorecard that we believe will make his re-election bid a far-fetched dream? Here are a few of them below: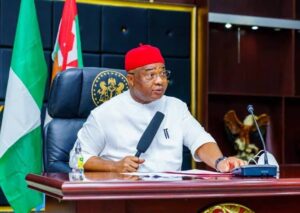 (1) Unlawful and unchecked killings and oppression by security operatives.
Uzodinma's invitation of the military and his failure to check the activities of his Ebubeagu thugs, who were allegedly imported for him by Asari Dokubo, who is also reportedly an unapologetic Igbo hater, has led to the death of hundreds of Imo youths, and the State's Commander-in-Chief has remained aloof and unperturbed.
In Orlu, for instance, the Okada (commercial motorcycle) business has now been taken over by Fulani youths. In contrast, Igbo youths riding Okadas are reportedly hunted and gunned down by Ebubeagu and the Nigerian military. A typical example is the 14 youths reportedly massacred by Ebubeagu recently as they returned from a wedding with their motorcycle convoy.
The surge of these Fulani men had further heightened insecurity in the area, while the youths have run away from Orlu as they are now endangered species which are hunted, branded as ESN members, and killed by the people Uzodinma supposedly brought to "protect" the people.
Unfortunately, Uzodinma has either failed or refused to address the alarming situation while young, innocent lives are lost daily in Orlu.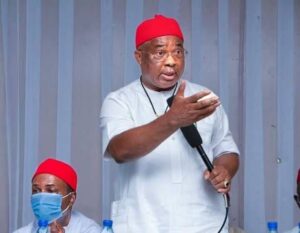 (2) Complete loss of love and support in Orlu.
The incumbent governor had always had the love and support of the people of Orlu in Imo State, Nigeria, and he must have been counting on them for his re-election bid.
However, we can boldly confirm that this is a thing of the past right now, as his name is one of the most reviled sounds in that region!
We want to believe that the crisis there was sponsored by his detractors to turn the Orlu people, who are supposed to be his block vote in the 2023/2024 elections, against him.
Notwithstanding, his mistake is that he has played right into their trap, and today, he has lost Orlu and may not get any votes from there again.
The question now is, how then can Hope Uzodinma win if he doesn't have Orlu votes intact for him?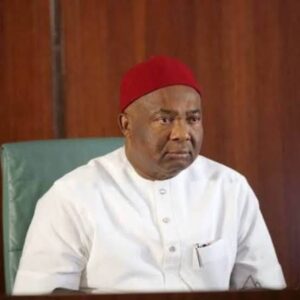 (3) The critical issue of political zoning also remains!
Owerri people are already clamoring that it is their turn to produce the next governor of the State, which is logically correct as this is a zone that had been denied the opportunity too many times.
Then, there are also the people of Okigwe, a zone suffering the spillover of insecurity, with Fulani herdsmen kidnapping and killing people at random, yet Uzodinma is doing nothing about it. That, and his political problems with some heavyweights in the zone, such as Ifeanyi Araraume, has instantly spelled failure for Uzodinma in Okigwe.
While there is no such thing as an impossible feat under the sun, we definitely would not be banking on a successful run at re-election for the incumbent governor seeing how badly he has messed up and destroyed himself in his tenure in office so far.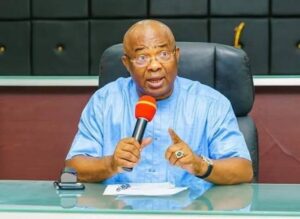 Uzodinma might be hoping for a repeat of his "752 wards magic", though, but this time around, Imo people are well aware of his tricks and are waiting to tackle him.
A wise counsel would advise Uzodinma not to seek re-election. Yet, as a typical Nigerian politician he is, we expect to see him at the ballot, where he would most likely face a crushing defeat!
Still, we wonder if there is time to change the narrative…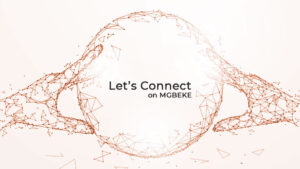 For your news, real stories, Let's Connect, and adverts, click on the link below:
https://mgbeke.media/advertise-with-us/
Do you want to support our charity work? Click on the link below:
For your Natural Skincare Products & Supplements, click on the link below: