HIDDEN TRUTH: Baba Ijesha's 16-Year Sentence To Be Over In 5 Years – Lesson As Princess, Iyabo Ojo, Others Celebrate Verdict
Popular Nollywood comic actor Baba Ijesha was sentenced to a total of 16 years in prison at the Ikeja Domestic Violence and Sexual Offences Court in Lagos State, Nigeria, by Justice Oluwatoyin Taiwo on July 14, 2022, but there is a bit more to his saga.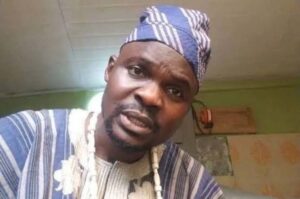 Born Olanrewaju Omiyinka, the actor was tried on a 6-count charge of child defilement, sexual assault, attempted sexual assault by penetration, indecent treatment of a child, and sexual assault by penetration.
These offenses reportedly contravene Section 135, 137, 261, 202, 262, and 263 of the Lagos State Criminal Law 2015, which stipulates life imprisonment for offenders.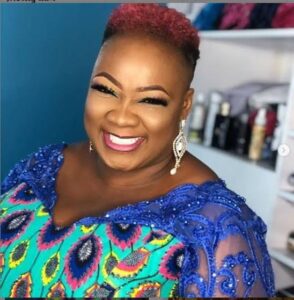 However, while delivering her verdict, Justice Taiwo stated that the suspect was not guilty of all the charges against him because the prosecuting team did not successfully prove this beyond a reasonable doubt.
She did find him guilty on some of the charges against him, though, and thereby sentenced him to serve 3 years for count two, 5 years for count three, another 3 years for count four, and a final 5 years for count five, making his sentence 16 years in total.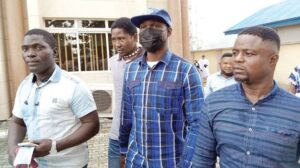 The twist to the sentencing did come after the verdict was read when the judge then revealed that Baba Ijesha's sentence is to run concurrently. Technically, this means that the actor only gets to spend 5 years in prison instead of the pronounced 16 years.
Recall that Baba Ijesha was arrested in June 2021 and arraigned before the court after he was allegedly caught in an indecent and compromising position with a 14-year-old girl.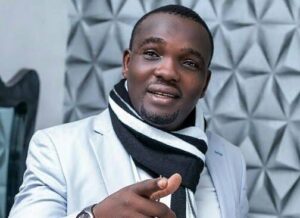 The said minor happens to be the foster child of a famous fellow Nigerian actress and comedienne, Damilola Adekoya, widely known as Princess. The actress raised the alarm after seeing the video footage of Baba Ijesha allegedly sleeping with the girl in her house.
Many of their Nollywood colleagues became divided over this case when it came to light last year, and they are still at loggerheads to date. Actor Yomi Fabiyi and a few others stood up for Baba Ijesha, even with the video evidence against him. In contrast, Iyabo Ojo, Grace Ama, and many others have stood by Princess all the way.
They all joined with Princess to celebrate the verdict against Baba Ijesha on July 14, 2022, after the comedienne posted a video clip of herself dancing on the street in a white garment on Instagram with a simple caption: "God is not man."
Iyabo Ojo joined her celebration by commenting: "We give God all the glory…
This victory is for all the girl child & boy children being abused… Never be AFRAID to Speak up & Speak out @princesscomedian."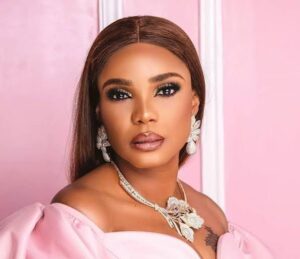 On his part, Yomi Fabiyi has also reacted to the verdict by telling his convicted colleague, Baba Ijesha, to proceed to an appeal court against the judgment.
This drama indeed does not look like it will be ending any time soon, but we would like to remind everyone about a major lesson we've learned from this case below:
(1) This would have been a fruitless fight for Princess and her supporters but for video technology.
When the news of his shameful act initially broke, Baba Ijesha vehemently denied the allegations against him and even allegedly subtly insinuated that Princess was "behaving like a scorned lover."
Whatever that meant, though, he was made to eat his words and subsequently started pleading for leniency after footage from a CCTV recording revealing his heinous acts with the minor was played in court.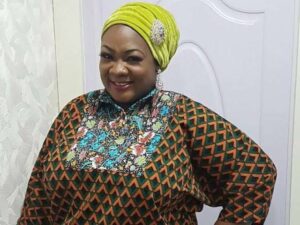 There are so many evils in our societies worldwide, and one can never be too security conscious anymore. For the sake of your family and yourself, please try to invest in gadgets and equipment that can help or even literally save you when troubles like these arise.
Things like house alarm systems, motion detectors, CCTV cameras, bulletproof doors, and many others are no longer luxuries but necessities!
May God continue to watch over us and keep us safe from evil; Amen!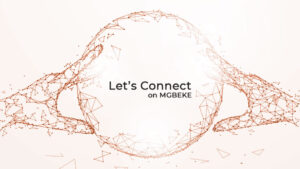 For your news, real stories, Let's Connect, and adverts, click on the link below:
https://mgbeke.media/advertise-with-us/
Do you want to support our charity work? Click on the link below:
For your Natural Skincare Products & Supplements, click on the link below:
For any other information or breaking news, please contact us at: info@mgbeke.media, contact@mgbeke.com, or send us text messages @ +1 413-777-7990