HIDDEN TRUTH: 3 Physical And Spiritual Implications Of Recent Insane Trend Of Sex With Animals
There have been numerous indications over the past two decades that many of the prophecies detailing signs of the "end-time" are rapidly coming to pass, and many do not seem to know.
One major thing that has rapidly deteriorated about people in many societies and cultures worldwide is the general acceptance of sexual orientations and preferences.
Things that used to be regarded as taboos and even considered abominations by all are now either being subtly or openly celebrated. Have we entirely lost our moral and cognitive compass as a society, or are we just playing out a script already prophesied?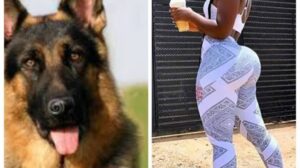 Quite recently, news broke and went viral online about the terrible activities of some young Nigerian ladies who have been having sex with dogs for money and other reasons best known to them.
According to reports, many of these ladies are based in the Lekki area of Lagos State, Nigeria, and some others currently reside in Dubai, United Arab Emirates. This is something that they reportedly do pretty regularly too.
Whatever reasons these ladies have for indulging in these abominable acts, there have always been dire repercussions for such barbaric actions, both physically and spiritually.
Physical consequences of this act have more to do with the health and legal damages they face due to this silly indiscretion. They include but are not limited to the following:
Health: Echinococcosis, Leptospirosis, and, of course, Rabies.
(1) Echinococcosis can be in the body of a human for a couple of years without the person knowing because it does not have any symptoms. Commonly found in the excreta of domestic animals like cats, sheep, and dogs, the disease is a slow killer that forms cysts in the brain, kidney, spleen, and heart. If untreated on time, it will surely kill its host.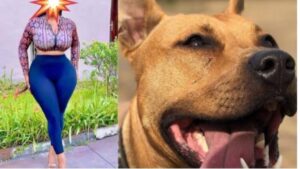 (2) Leptospirosis causes meningitis in humans, and it is contracted from the urine of cats, dogs, and other domestic animals. This is another deadly disease that anyone who participates in this evil act can contract and die from.
(3) Perhaps one of the most deadly and common infections one can get from the saliva of domestic animals like horses, cats, and dogs, Rabies is hardly curable once it's untreated before its symptoms kick in.
Many of the videos of these ladies committing such heinous acts with dogs show them having the dogs licking their vaginas and some of the ladies performing fellatio on the dogs.
I pity them because if they knew the number of diseases they're contracting to satisfy a stupid fetish, one would like to think that they'd be a bit wiser and never try this.
Legal:
Sex with animals is known as Bestiality or Zoophilia in legal parlance. It is considered a severe felony in Section 214 of the Criminal Code Act (1990) of Nigeria, and it carries a jail term of 14 years in prison if convicted.
Imagine going to prison for 14 years because you chose to be so sexually perverse, and you got into bed with an animal. That is just as sad as it is stupid!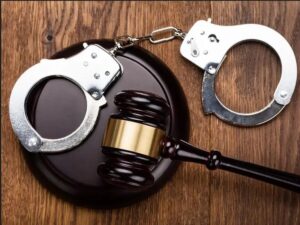 Spiritual Consequence.
Another significant consequence of this crazy act is the spiritual side which carries the most severe punishment as far as I am concerned.
God expressly commands that anyone who has sex with an animal must be put to death with the animal too!
Leviticus 20:15-16: "And if a man lies with a beast, he shall surely be put to death: and ye shall slay the beast.
And if a woman approaches unto any beast, and lie down thereto, thou shalt kill the woman, and the beast: they shall surely be put to death; their blood shall be upon them."
Oh, and before you come up with that ignorant "It's the old testament" rhetoric, I have one question: Does "grace" give you the opportunity or right to be so reckless and immoral?
The inexplicable craze for quick money in this generation is undoubtedly also one of the causes of this recent horrible trend. I want to ask another question as I rest my case on this issue for now: What would it profit you to gain the whole world and then spend it all on medication and treatment that will not save you once the symptoms of this indiscretion set in?
May God help us all in this generation, Amen.
Ana eji uche eme ihe!
By: Dr. Sandra C. Duru