Odogwu & Asa mma Mgbeke, as long as there is life, troubles and tribulations will never cease to occur. Some experts say it's due to the conflict of Ideas amongst us (THE HUMANS), others blame it on religion or the devil, however, the fact is that there will always be a reason to worry. I have had my share of chaos, it wasn't easy for me at all, during those periods, I would most times asked my self
"What's the point?"
Why should I even bother to try to move forward in life or my career?
Why should I try to improve my circumstances when I don't think it will lead anywhere?
Why should I try anything in this crazy, uncertain, unpredictable, and difficult environment?
Why waste more time, resources, and energy on people who are nothing adding value to my life?
It was all why this, and why that?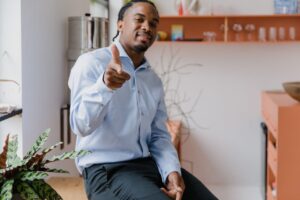 You see my dear Mgbeke, If you are asking these questions, you need to stop because it would only end up making things look worse than they are. Instead, you need to start asking questions that would help you survive through it, that would give you the courage to move ahead and faster. Some of these questions are;
What connections do I need to make or cut off to move forward?
What self-Improvement courses do I need to take to help me pass through this stage?
What are my strengths and how do I harness them to further my cause?
Who do I need to get rid of in my circle to get moving better and faster?
Do I need therapy or can I handle it on my own?
For me, my dear Mgbeke, TO EMBRACE THE CHAOS means: To ACCEPT your current situation and move forward anyway! Take action despite not knowing how things will turn out.
Stop overthinking, stop over-analyzing, and stop trying to understand what has happened and what consequences await you. To go ahead, take action, move forward in life, move forward in a new career, get the right people to do your job without any sentiments, take new action, start a new business, get into a new relationship and stop overthinking whether or not it will work.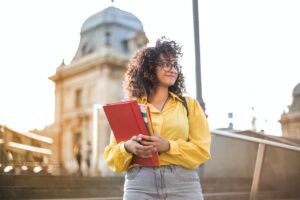 However, self-doubt arises in all of us. No matter how strong we might be, the question of WHY always comes up: "Why should I embrace the chaos?" My answer is simple "Because no one will embrace it if you don't"…. You need to understand that you alone have the power to overcome that situation right and unless you want to remain in your current situation, position, or worse, you need to start embracing your chaos.
They would always come I tell you, but my dear Mgbeke, You will always overcome if you start thinking of the solution rather than the problem.
Leave us a comment before you go. How has today's short daily inspirational and motivational write-up resonated with you?
Which part resonated the most?
Leave a comment below and share your thoughts with us. Also, have you signed up for our newsletter? if you haven't done so already, be sure to sign-up for our free newsletter to receive new articles like this in your inbox each week.
By: Dr. Sandra C. Duru