Success is a concept that is different for every person. Whether it means having a great job, career, a home or a family, having a successful business, raising responsible and successful children; success is something everyone strives to achieve. It makes you feel proud, it gives you excitement and it lets you know you have made an impact in a very competitive world.
Success is not something you attain without putting in effort, however. It is a mindset you must adopt to accomplish your goals and grow as a person, and it takes hard work. In this my personal experience, I will explain what it can mean to be successful in my own words, how I managed to get through some very ugly and difficult moments. I will share tips to help you in your personal journey for success and how you can stay strong in your darkest moments. My children's awesome love and behavior inspired me to write this story and I hope it will inspire you and even motivate you to keep moving forward and being strong, no matter the situation.
My heart just leaped for joy this morning when my first son, the daddy of the house, the young man filled with so much love and wisdom led by the Holy spirit of God Almighty asked to be in charge of today's family worship and prayer. Igwe, you are hereby appointed our Family #1 pastor. Great warriors in the army of the Lord.
"We are going higher and getting better daily", he said with a beautiful smile on his face. I couldn't hold back my tears of joy. I hugged my son, Igwe Duru so tightly and said, you are right my son. He went on and worshiped for over ten minutes and prayed.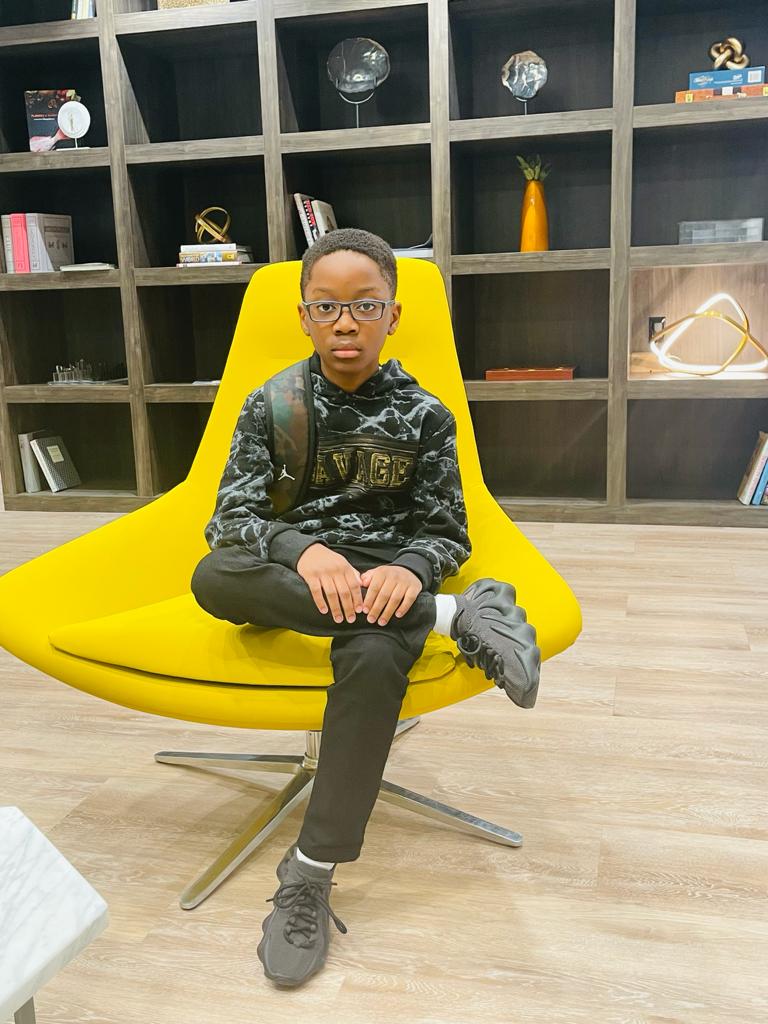 Adaugo concluded the prayers. She prayed for Sylvester Oromoni and his family. While she was praying she broke down in tears and made some very powerful declarations, I strongly believe that God Almighty heard her requests and Has wiped away her tears. May the soul of Sylvester Oromoni rest in peace, I concluded in tears.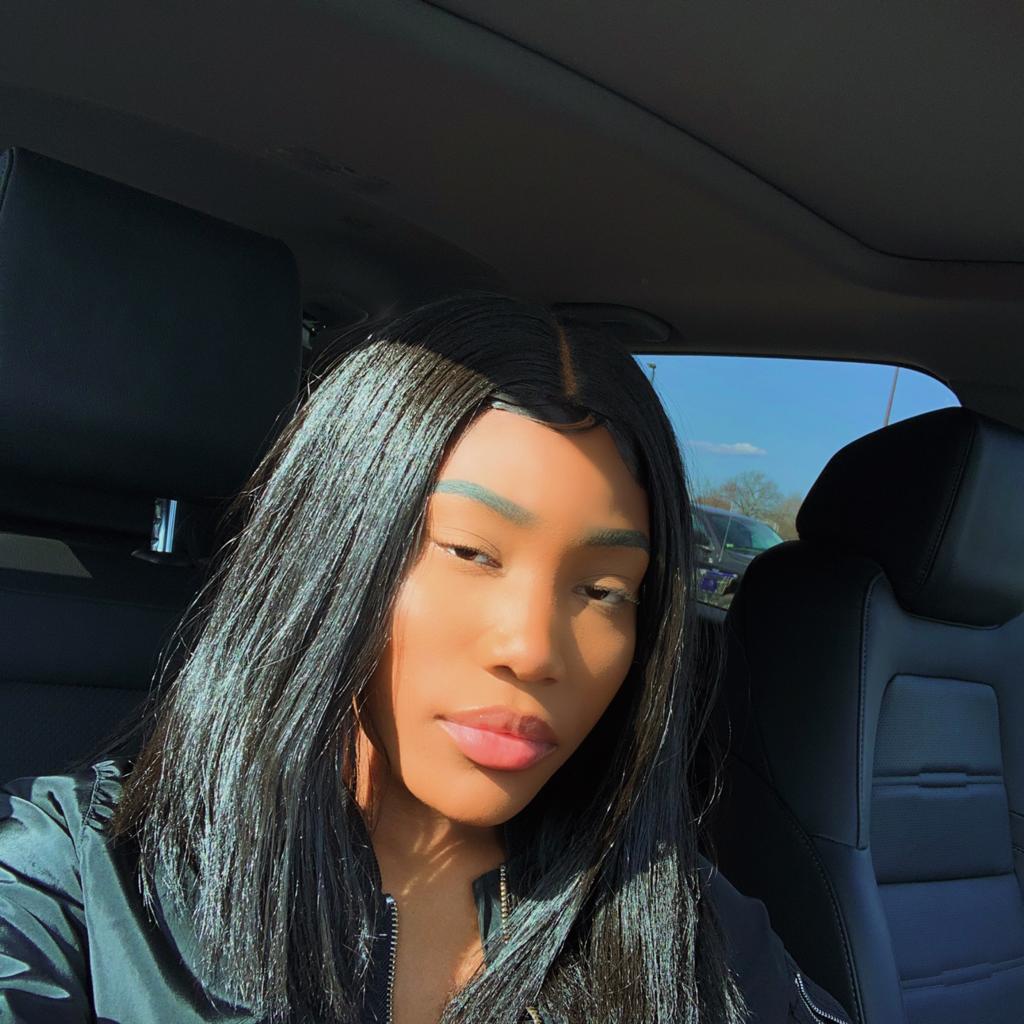 The baby of the house drummed and danced to all the praises and worship songs 🎵 and his Halleluyah and Amen 🙏 was louder than mine…what a great worshipper we have in Dikesinachi.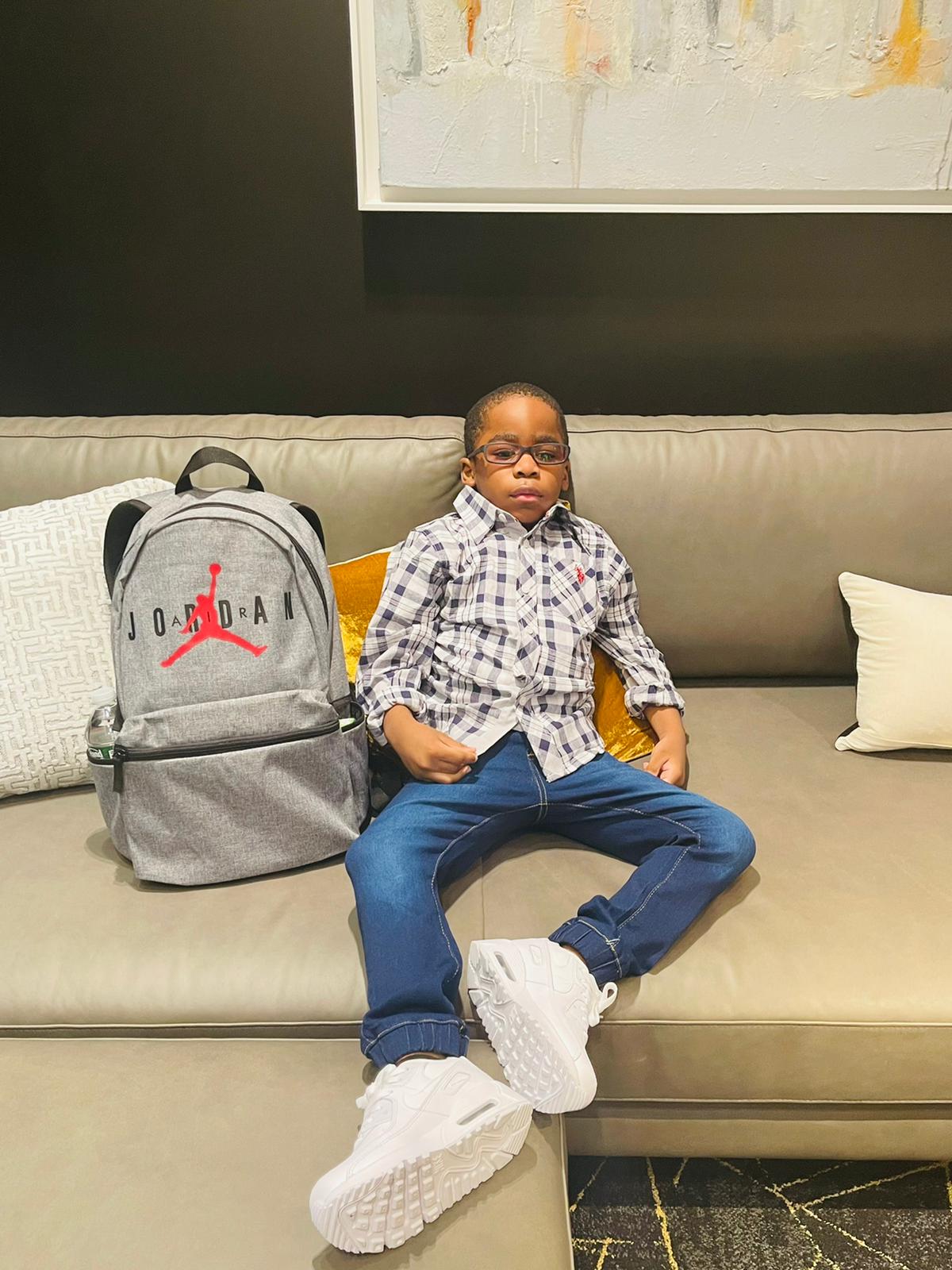 When God Almighty is your strong tower, pillar and all, no demon, no agents of darkness can destroy your beautiful home. The family that pray together, cook together and eat together, stay healthy and happy together. The devil will never penetrate in their midst, no matter how much they attempt to.
My children and I went through all the darkest storms consistently in 5years and survived all. I didn't lose them to death nor to the oppressors who were so bent on killing me, destroying my reputation, my career, my businesses, my mind, and they did everything to separate me from my lovely children.
They only succeed in stealing my properties, and using their failed media to write lies about me, but today I am bigger, happier, better, stronger, more blessed than I was six years ago. Though, they haven't stopped stalking us and doing their things, but we have gone above their control and levels. We are up there enjoying in God's hands.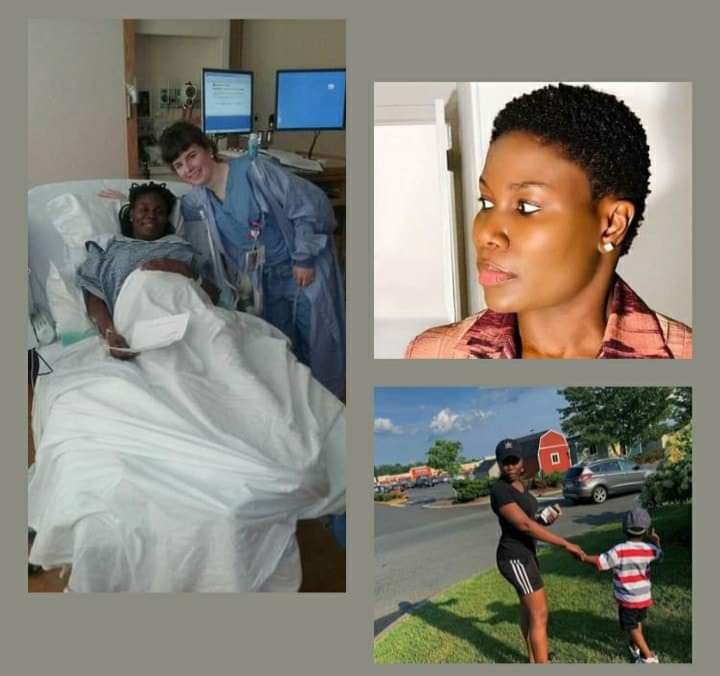 Their hatred, wickedness and all their negative publications about me only made me to further understand how important I am to my beautiful children, to my creator and to humanity. It's only a tree 🌳 with beautiful fruits that they throw stones at. Why continue to look for ways to frustrate my efforts, life, businesses and even destroy what you did not build if I am not very important?
I praise God Almighty daily for giving me the opportunity, strength, wisdom, resources to singlehandedly raise my three precious children from my womb to where they are today. No man, no family members, not even their father has given me a dime to support my kid's welfare, education and all what not. Yet, someone feels that what I deserve is to be constantly stalked, hated, and attacked for loving my life and taking good care of my blessings from God?
No, I will not waste a single moment of my life and time on the distractions, envy, jealousy and unproductive activities of these very miserable people. In the midst of all they jointly plotted with our nearby and far enemies of progress to pull me down, give me nervous breakdown, so that my lovely kids will be helpless, hopeless, homeless, destroyed and motherless, I remained very strong 💪 for my beautiful children and I refused to have nervous breakdown or get to the state of depression.
What haven't these agents of darkness, very jealous, envious and very wicked people not done to us? Yet, we are a living TESTIMONY of God Almighty's blessings, love, grace and glory.
God is taking us to our expected destination. Hate or love us, it's irrelevant! Support or plot evil daily against us, it's none of our business and it's not in anyway affecting our progress in life. We are indestructible and blessed by God.
Today, I want to appreciate 🙏 my lovely and beautiful children for remaining very strong throughout the storms and ready to go through stronger storms with more wisdom, knowledge,  understanding and experiences gathered from the previous years of oppressions, attacks and wickedness of our known and unknown family enemies. We are very well equipped and ready to navigate in the world we are operating in quietly.
Our silence in the noisy world is not a sign of weakness but a reflection of our intelligence and strength.
We are everything and more! We are filled with calm energy and ready to conquer 💪 we are not stopping until we live our potentials and our purposes as assigned to us individually and as a family by our uncreated creator, GOD ALMIGHTY. We are loved and we are proud of who we are and will continue to serve God unhindered and serve humanity very genuinely.
We will not allow anyone's discomforts for our own growth, happiness, success, unity and peace bother us. Neither is the discomfort of anyone who doesn't like to see us happy or hates to see us make good progress in life our problem.
Just because someone doesn't want us to be happy or sit at a certain table shouldn't stop us from pursuing our careers, expanding our very successful family owned businesses, networks, being more and doing more.
Listen to this; they may not like you, they may not like your guts, strength and they may not want you, they may not like your face, but is that your problem? No! It's not your problem. The fact is that you don't need them to do more and live your purpose. Let me tell you this, you and your children are cherished and truly loved by people who believe in truth, humanity and originality!
Let me share with you a very good testimony. Some very confused, miserable and angry people in Imo state, Nigeria and some of their hired political agents had several meetings not to support my brand, not to promote my brand and to form some hopeless, hungry and very low intelligent jobless groups to constantly stalk and attack me and my beautiful kids, and my brand on social media.
They inbox everyone they see comment or like what we do, they tell them not to associate with me, my brand and my family. They created so many evil platforms to work against me and my businesses, but guess what? The more they waste their time chasing me, I spend more time expanding my businesses and opening up new branches and introducing more potent and healthy products for our new and returning customers around the world.
Today, we can boldly announce to you that we have over sixty-five outlets in America where our very good natural skincare, beauty products and supplements are on a very high demand without any professional advertisements or supports or promotions from these people who claim that we cannot make it without them in Nigeria.
We are busy covering our areas where we are physically present and where it's very easy to do business with our customers, communities and you are busy destroying yourselves and wasting your time on someone who is already favored, blessed and lifted up by God till eternity.
A very good brand markets and promotes itself. We are not in competition with anyone and we are doing great within the 2 years of our coming into business. Don't forget that we are family black owned business with $0 debt. We are doing well. We don't need anyone to tell us that.
MGBEKE LLC has many subsidiaries and more to unveil. We are going in phases and covering our communities where we have our physical presence first. TUFF is our 501C3 non-profit organization and we are giving back to the communities and people who were there for us, people who accepted us when we were in our darkest moments. People who showed us genuine love and accepted us just the way we were despite all the wicked publications and lies sponsored against us to scare good people away from us. We will remain grateful to the American government and the people who stood by us and supported us throughout the entire storms.
Many are wondering why I haven't started my talk show; Bare It Out. Many are wondering why I haven't launched my book; My true life story. Many are wondering what I am up to with my brand Mgbeke Media and Wenetly. Don't worry, we are working behind the scenes and will bring you joy, peace, love, creativity and happiness through our products, projects, programs and services. Everything we are doing and planning to do better are to the glory of God and to serve humanity genuinely.
I am a very peculiar person and I do my things differently. I love originality and I love to do my own things very naturally. I am neither in a hurry nor in competition with anyone. I am very unique and natural. I no longer work for money, I just want to remain a born servant of the less privileged people, children, single parents, the old and the oppressed in the world.
Whatever happened to me and my children were cleared by God Almighty to build us up and get us to our expected destination. We are grateful to God for bringing us this far in good health and in peace.
Whatever you are going through today, do not abandon or neglect your children. Do not allow yourself to be thrown into depression or even give room for nervous breakdown. Don't put aside your goals, dreams, vision and your happiness. As you fight back or fight for your life, remove fears and negative emotions or thoughts. Don't be ashamed of yourself or your children. Have mental toughness and you will get out of the very unpleasant situation stronger and better. Don't let what people who don't know you, your struggles, your tears and pains say or do things that will get at you. Focus on how to conquer your battles, and how to do better things thereafter. You don't need the validation of others to be who you are and who you were created to be. You got this! Reignite the strength in you and keep moving forward with positivity.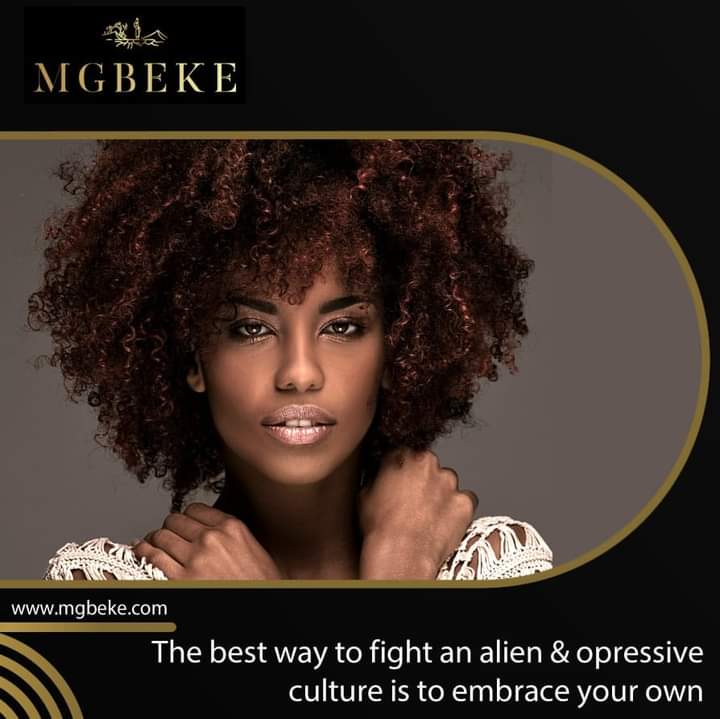 The end justifies the means. Learn from the journey. Take away distractions. Count on yourself. Change your perspective. Think positively. Be honest with yourself. Stop looking for validation. Be very committed to your vision. Keep planning and executing. Keep your journey very productive and don't forget to always be valuable and not available for everyone or everything.
If I came out of my darkest moments and storms unbroken, you can do it. I love you so much and always ready to help you out of your darkest moments and your ongoing unpleasant situations.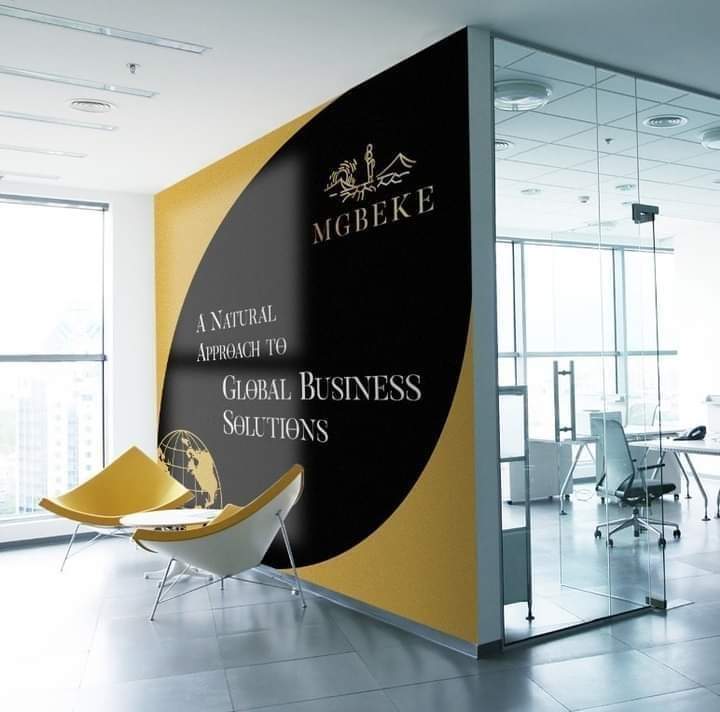 I am reachable and very accessible to those people who are going through what I have been through and those stuck in the storm right now.
Feel free to Bare It Out undiluted with Prof. Mgbeke (Dr. Sandra C. Duru): +1 413 777 7990
You can follow me on my Facebook pages, Twitter, LinkedIn, YouTube, Instagram and websites:
www.mgbeke.media, www.mgbeke.com, www.wenetly.com, www.tuffinc.org
@mgbekemedia @mgbekellc @wenetlynewyork @wenetly @MgbekeTV @WenetlyTV