Harsh Lessons And Realities As Foreign Affairs Ministry Issues UAE Visa Update And Warning To Nigerians
Following the recent reports of many Nigerians being stranded at the Dubai International Airport in the United Arab Emirates (UAE), the Ministry of Foreign Affairs, Abuja, Nigeria, has issued an update and warning to citizens of the country intending to travel to Dubai now and in the future.
In a letter titled "NIGERIANS INTENDING TO TRAVEL TO THE UNITED ARAB EMIRATES (UAE) ADVISED TO BE GUIDED BY NEW VISA REGIME" and signed by the Ministry's Spokesperson, Mrs. Francisca K. Omayuli, Nigerians are advised to ensure that they have the appropriate visas for their age and family status if they plan on traveling to Dubai. Other vital requirements to note are also stated. The letter reads: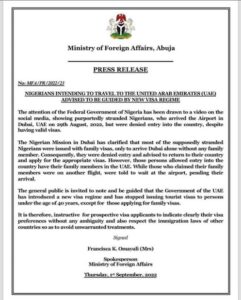 'The attention of the Federal Government of Nigeria has been drawn to a video on social media, showing purportedly stranded Nigerians, who arrived at the Airport in Dubai, UAE, on 29th August, 2022, but were denied entry into the country, despite having valid visas.
The Nigerian Mission in Dubai has clarified that most of the supposedly stranded Nigerians were issued with family visas, only to arrive in Dubai alone without any family member. Consequently, they were denied entry and advised to return to their country and apply for the appropriate visas.
However, those persons allowed entry into the country have their family members in the UAE. While those who claimed their family members were on another flight, were told to wait at the airport, pending their arrival.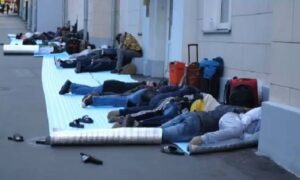 The general public is invited to note and be guided that the Government of the UAE has introduced a new visa regime and has stopped issuing tourist visas to persons under the age of 40 years, except for those applying for family visas.
It is therefore, instructive for prospective visa applicants to indicate clearly their visa preferences without any ambiguity and also respect the immigration laws of other countries so as to avoid unwarranted treatments."
Before anyone starts to wonder why it seems like the UAE is clamping down and being so strict with Nigerians, we think such thoughts should be diligently swept aside, and the truth examined and embraced instead.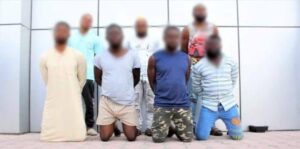 Recall that barely two months ago, a group of "African" young men were arrested in a hotel in Dubai for disturbing the peace and vandalizing the property as they fought violently amongst themselves. It turned out later that many of them were Nigerians.
A few weeks after that, another quite disturbing and shameful video emerged and trended online that showed many recklessly violent and obviously inebriated Nigerian young men brandishing, pursuing, and attacking each other with machetes, axes, and other dangerous weapons on the streets of Dubai!
Or is it the numerous videos also online of Nigerian ladies not only engaging in prostitution and other forms of lewdness but also practicing some sickening fetishes like eating human feces, laying down while different men excrete or pee directly into their mouths or all over them, and engaging in sexual activities with dogs.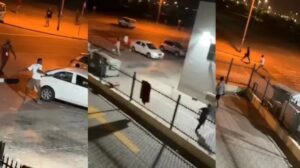 Come on, what sane clime, country, or region in this world would not want to put an end to having such people around in their country before their children and young adults imbibe such horrendous and sickening acts?
It is a sad development for the many innocent people of Nigeria who are definitely being affected by the madness of a few now, and this teaches us all a great lesson. Your actions do not just affect you alone but create a ripple effect that spreads in a radius that could be either very catastrophic or uplifting, depending on what you do.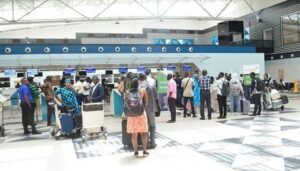 Please, let us remember this always, and do our best to be proper, decent, worthy, and responsible representatives of ourselves and our nationalities anywhere we find ourselves in this world because, like it or not, your actions will reflect on your native land. Let them be good ones!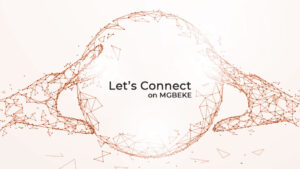 For your Natural Skincare Products & Supplements, click on the link below:
For your news, real stories, Let's Connect, and adverts, click on the link below:
https://mgbeke.media/advertise-with-us/
Do you want to support our charity work? Click on the link below: