Happy Birthday, Folasade Balogun – Celebrating An Icon Of Grace, Excellence, And Resilience At 55!
Some people crack under immense pressure and fizzle out in the race of life when the battle gets harsh against them. Then others endure and somehow begin to dazzle, glow and glitter in the fiercest moments of life's raging storms against them.
These other classes of people are not your regular type of individuals or leaders, as what they carry on the inside is far more outstanding than the ordinary or average.
Such a one is the Chairman/CEO of Red Brick Homes International Limited, owners of AMEN ESTATES, Folasade Balogun, who clocks 55 today, April 9, 2022, and there are just so many things about her extraordinary journey in life that ought to be celebrated in her lifetime!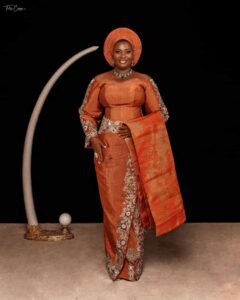 We all have been or will come to that point sometime in our lives when it would seem like even life itself is out to get us and crush us. Our understanding of how everything is governed by times and seasons is one vital knowledge that we would need to push through at such times. Very few other individuals have exemplified this knowledge and calmness like Folasade Balogun in the last two decades or her life and more.
Born on April 9, 1967, to the late Professor Bola Olujide Balogun, Folasade has grown to become a renowned top female player who has distinguished herself in the Nigerian real estate sector and a woman of class as meek as she is God-fearing.
Much has already been said and writing about this iconic and exceptionally brilliant virtuous woman, yet there is always more to celebrate about her life. Her excellent and very notable contributions and achievements in the Nigerian real estate and investment sectors alone are more than enough to have glorious epistles written and published about her every day.
Having taken a hitherto waste, desolate-like, and abandoned portion of land and transformed it into the Amen Estates Group, which is one of the most coveted luxurious residential establishments that every notable person in Lagos, Nigeria, and even countless expatriates and foreigners desire, you have undoubtedly left an indelible mark that none can ever erase in the country's real estate sector.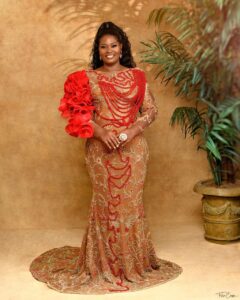 You've also opened up several viable and highly profitable avenues for people, no matter their status and standing, to invest safely, wisely, and grow their funds and resources with your prestigious establishments, yet your humility and meekness remain untainted.
Even all the trials, tests, tribulations, and storms you've had to endure in the last two decades have not been able to detract or derail you, as you have remarkably built and continue to build a lasting legacy in business, real estate, property management, human capital development, and several other core areas in our nation's economy.
You have remained an entirely reserved and easy-going woman and would rather keep yourself behind the scenes always while you continue to break ground and conquer new frontiers. A very successful businesswoman, employer of labor, and a great mother both to her biological children and everyone around you; Oh, you are indeed an epitome of great virtue and honor and truly ought to be celebrated at every slight opportunity!
A very significant number in nature is the number 5, which represents and signifies grace. Your new season, year, and age are super symbolic, as illustrated in double figures of 5. This means that this is indeed a new season of unusual and double grace upon your life and everything associated with you!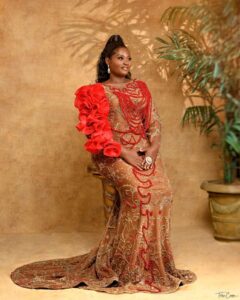 We celebrate you greatly here at Mgbeke Media as you hit this divinely symbolic landmark in your life today. We also always celebrate you because you are an unarguable living specimen of all we believe in, stand for, and teach through our platforms daily.
If super resilience and never-say-die even when it looks bleak and hopeless were to be a person, we believe that it would be you because you have stood the test of time, literally fought off demons and wickedness in alarming places, and you are still standing!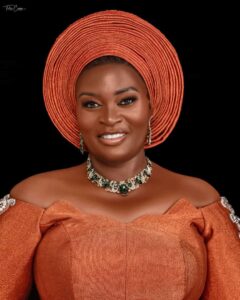 On this special day, we pray for you that may your head never be bowed in shame or obscurity. May your legacy never become tainted or destroyed, whether in life or after you depart this realm. And, may the rest of your days be lived out in great peace, joy, love, and the kind of rest only God Almighty can supply, in the name of Jesus Christ, Amen!
Happy birthday to you! Prof. Mgbeke loves ❤️ you and the entire MGBEKE LLC celebrates you today my strong woman.
By: Dr. Sandra C. Duru