Recently inaugurated governor of Anambra State, Nigeria, Governor Chukwuma Soludo has officially released a statement to apologize for the melee during his inauguration ceremony between Ambassador Bianca Ojukwu and the State's former First Lady, Ebelechukwu Obiano.
The short altercation between both women was captured on video, and they had to be physically restrained by the security operatives on the ground after Ambassador Bianca allegedly slapped Ebelechukwu.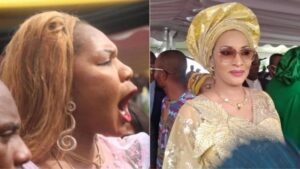 According to eye-witness accounts, the scuffle occurred because of Ebelechukwu's incessant badgering on Ambassador Bianca. The latter had reportedly previously announced that she would never attend any All Progressives Grand Alliance (APGA) event in the State again. Ebelechukwu allegedly taunted her ceaselessly upon seeing her at the event. Things degenerated when she walked over to Ambassador Bianca and continually taped her shoulder as she continued to question her presence at the event.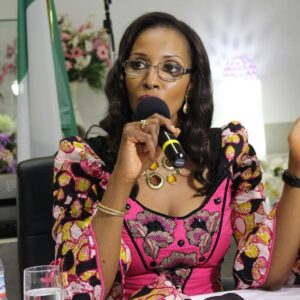 This reportedly infuriated the Ambassador, and she gave Ebelechukwu a hot slap across her face and yanked at her wig. Thankfully, though, the security operatives jumped in and separated the warring factions before things spilled entirely out of hand.
In the statement released earlier today by Governor Soludo through Joe Anatune, his Media Coordinator, he said he had since initiated a reconciliation process. Progress was being made at resolving the parties' differences and misunderstandings amicably. He added that he hoped both women would be able to rekindle their former friendship for the State's greater good.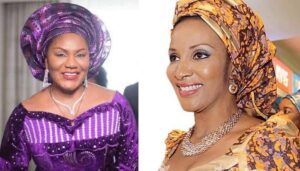 We cannot help but wonder: Why was Ebelechukwu continually hounding Bianca till the latter flipped? This would teach everyone not to continue poking a hornet's nest unless you're ready to get stung badly.
Do you think Ambassador Bianca overreacted by slapping the former First Lady publicly? Please share your thoughts with us in the comments section below now.