Governor Aminu Tambuwal Denies Involvement In Plan For A Consensus Presidential Candidate In PDP
The Sokoto State Governor Aminu Tambuwal has started to distance himself from recent talks and moves by some PDP chieftains to adopt a consensus presidential candidate to be the party's flag bearer for next year's presidential election.
Gov. Tambuwal, who was speaking with members of the press, said that he would like to clear the air and present the facts about how the whole consensus idea started and how far it has gone.
"This idea initially involved only three of us; Senator Bukola Saraki, Senator Bala Mohammed, and my humble self. We agreed to come together and see if we could form a consensus for ourselves and not even Northern Nigeria.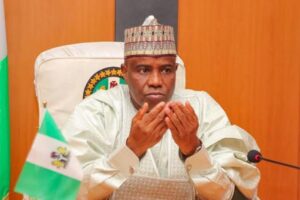 Subsequently, we were joined by Mallam Muhammed to make us four in number. After this, we embarked on discussions, consultations, and engagements with other leaders, stakeholders in our party, and some other religious leaders in the country.
On Wednesday, April 20, 2022, all four of us met at Bauchi Lodge and reviewed the journey so far. We all agreed and unanimously concluded that the consensus arrangement was not working and decided that we could all go on with our political pursuits and ambitions.
We then agreed that by 10 pm that day, Senator Saraki should come up with a drafted agreement that all of us would sign to denote that the consensus arrangement has been called off officially. Unfortunately, at about 6:28 pm that day, l received a WhatsApp message from Senator Saraki, which stated that he had unilaterally nullified the agreement we all came to at the meeting held earlier in the day.
The next day, he sent another message to me informing me that we were to go and have a meeting with former President Ibrahim Babangida in Minna, as he had been instrumental in mid-wiping the whole consensus process from the start. Upon receiving that message, I reached out to him and the other three men. I told them that I was standing by the agreement we all unanimously came to during the meeting because the consensus agreement was not working.
So, I was not part of whatever it was they did in Minna. This idea was birthed by four of us, and after careful consideration, we all agreed that it wasn't working and called it off. My stand on that hasn't changed, and I have made this very clear to all three of them.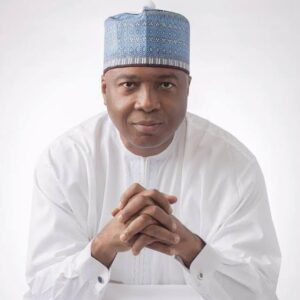 This is not the first time PDP aspirants would attempt to form a consensus and back an agreed candidate. In 2011, Atiku Abubakar, General Aliyu Mohammed, former President Ibrahim Babangida, and Senator Bukola Saraki. Don't forget that even the current national leadership of our party came onboard primarily via a consensus agreement, so this is not alien or foreign to the PDP. It is a part of our democratic culture," the Sokoto State Governor disclosed.
He concluded by adding: "The campaign organization has issued a statement saying that since the four of us mutually agreed during the meeting on April 20 to call off the consensus arrangement, before the events that transpired at the meeting in Minna, the organization has decided to move on with the presidential aspirations of Aminu Tambuwal.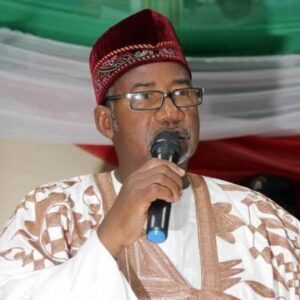 Going by the current insecurity, crisis, and even the instability of the polity in Nigeria presently, many of our party leaders and executives had suggested that we midwife this process well and see how we could reduce the number of aspirants internally and by any other means.
So, it would have been good if we could have achieved a broad-based consensus at the national level. This was part of our initial plans, and the input that we got from national leaders whom we interacted with was that we should upscale the consensus conversation to a national level. This would have reduced rancor and intraparty wrongings."
One major worry and question that rings out loudly in our minds about all this is that if these men that are aspiring to lead this country can not honor their word and agreement with one another, how can we expect any of them to keep their electoral mandates and promises?
If these are the men that are supposedly going to transform Nigeria's fortunes for good, then we think that there is still a long way to go for Nigerians in the search for that leader who will return this land to its glory days.
So help us, God!