Good Lesson As Abba Kyari Resorts To Old IPOB Schemes In Quest To Force Bail Petition Through
In a classic case of a kettle calling the pot black, Abba Kyari, the disgraced and suspended Nigerian Deputy Commissioner of Police, has resorted to crying foul and finger-pointing in a bid to arm-twist the verdict on his bail application.
Kyari reportedly claims that his life is in danger because he presently shares the same prison facility with some suspected members of IPOB and ESN, whom he describes as criminals. If that's not the funniest and most disgusting thing we've heard all week, then we don't know what else could ever be!
According to reports, Kyari's attorney, Nureini Jimoh, has asked that the Federal High Court in Abuja review his denied bail application because there are members of the Eastern Security Network (ESN) and the Indigenous People of Biafra (IPOB) in the same facility with him.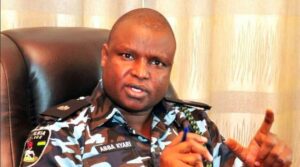 You may recall that while appearing before a probe panel chaired by the late Deputy Inspector-General of Police, Joseph Egbunike, Kyari had once claimed that these groups were out to end his life because of all his Intelligence Response Team (IRT) had done against them in the South-East. So, this is undoubtedly not the first time that our dear DCP Kyari has tried to use IPOB and ESN to cut corners and escape due punishment.
Kyari has been remanded at the Kuje Medium Security Prison in Abuja, Nigeria, since he was arrested on drug trafficking charges on February 12, 2022, by the National Drug Law Enforcement Agency (NDLEA). After his first hearing on March 7, 2022, he tried to apply for bail, but the court deservedly declined his application.
His latest move only goes to show that a leopard truly does not change its skin, and here is one good lesson to learn from this development:
(1) No One Is Untouchable In This Life!
Anyone in this country who is conversant with all the reported tales of the heinous atrocities Kyari and his IRT members brazenly committed across the nation cannot but heave a sigh when reading things like this. Oh, how are the mighty fallen indeed!
When the going was good for him and his boys, they allegedly displayed a level of impunity that is both gut-wrenching and horrifying, to say the least. Little wonder he is now shaking like a jellyfish at the thought of being left alone with some of the people he had viciously brutalized before.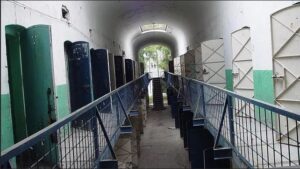 His case should serve as a warning and deterrent to every other errant law enforcement officer and government official who is still brazenly abusing power their offices avail them. One day, you will no longer have the backing of that portfolio, uniform, office, and even the cabal you have so much faith in will abandon and sacrifice you for their objectives!
What will become of you then, oh, mighty and the all-powerful officer who does things now like there will never be a tomorrow? We hope you all learn from Kyari's case as it unfolds. And we also hope that, for once, justice will not be subverted on this man, and he will get the justice he truly deserves.