God Is Your Only Source – No Man Can Help You!
There is a story about a disabled man who laid beside a pool of water that had miraculous healing powers for 38 years but didn't get healed.
Legend has it that an angel would come down from heaven and stir the water once a year. Whoever was able to make first contact with the water as it shifted becomes the lucky person to receive total healing that year.
A very tough deal, right? Because there were thousands of afflicted people with different infirmities all waiting for that same stir annually.
This particular man's story gets interesting, though, because a great and widely famed physician who could heal him with a touch came by one day. The following conversation that ensued teaches a great lesson: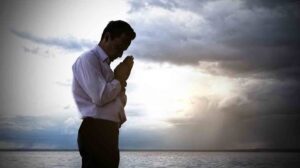 Great Physician: "Would you receive your healing and be made whole now?"
Disabled Man: "Oh, I've been here 38 long years, and I've never been able to make it to the pool in time to get healed. If only I had help. If only there was…" He kept on and on about not having help when someone standing beside him offered him the same healing he desired.
Under his physical condition, he had conditioned his mind to believe that he could never get healed without help from someone else. His subconscious mind had gradually been conditioned not to think that he could ever get anything in his condition without help from someone else.
Many of us often remain in one spot and don't make progress in life because we wait for someone to help us. Sometimes it may be true that we need a boost or push from someone else to get started in life, but life always has more than only one option and solution to all our challenges.
Dependence on man for help is risky because, many times, people quickly become fixated on one particular way it must happen or a specific person that must do it for them. On the other hand, God's way is a mystery, and HE always has multiple channels through which HE could decide to lift us if only we can trust him.
This man had an equally great opportunity to get healed beside him, but his mind had been blocked to any other option but to get help to make it to the pool. There beside him stood healing personified who only wanted to know if he was willing to try at least to get healed or if he had resigned himself to being disabled forever.
Like him, many of us remain in one spot because we're refusing to look beyond the only options we know presently. We let our present situations or conditions become our prisons, and they will lock us in forever if we let them. Like that disabled man, too, God is always standing right by our side, and HE is more than willing to help.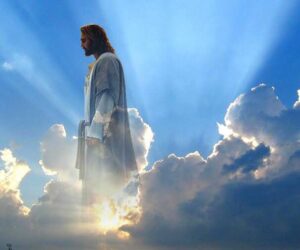 We need to learn how to take the eyes of our hearts away from any man and focus them squarely on God alone because HE is the only one that can ever help us. There is no situation and dilemma you're facing right now that you cannot come out of.
If I could come out of mine, alone with no home, no family or friend, and three very young children in a strange land far from home, you can come out of your struggles too!
All you need to learn is how to stop looking to any human for your help and deliverance. Learn to trust God entirely and rely on HIM alone always. It will be tough initially, I must warn you, but as you hold on and keep pushing through, your faith and mental toughness will be built to a point where you will be able to counter everything that the enemy tosses at you without hesitation, fear, or worries anymore.
Wouldn't you want to live a life free of limitations and endless worrying too? I'm very sure you would! Take your eyes off man, and stop expecting anyone to help you.
When your mind gets into this zone and embraces it as its reality, you are halfway through to the good life you've longed for already! May God be with us and grant us HIS help always, Amen.