Give Yourself A Good Dose Of "Vitamin No" Daily!
One of the most exciting periods of a person's life is during their childhood, especially if they are blessed enough to come from a loving family and have lots of caring relatives.
Part of the fun and thrill is in knowing that you are most likely going to get anything you point at or demand because virtually everyone wants to make you happy all the time.
Coming into adulthood with this mentality and such expectations is one of the primary reasons many people struggle to find their footing and break-even in life.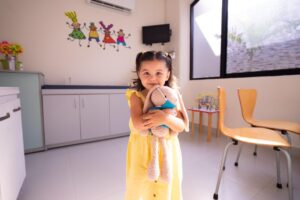 There are desires in us that we must mortify and rid ourselves of if we truly want to fulfill our destinies in life. The enemy often does not bother to send his agents or your "village people" to stop you from progressing. He just uses you against yourself and goes away happy.
What are those bad habits you know you're struggling with? What is that feeling and voice that always comes to your mind whenever you want to pursue something significant? Do you feel like quitting and throwing in the towel because it's becoming increasingly hard to push through each passing day?
My dear people, what if I told you that there's a straightforward thing you could do that would turn your situation around in no time? Yes, there is. It is as simple as you giving yourself a very healthy dose of "Vitamin No" every time that you feel any of these emotions and conflicts coming up in your mind!
The first step to conquering or achieving anything is to conquer yourself first. Self-doubt is an enemy worse than your village people! Don't ever allow your mind to believe or dwell on thoughts that make you feel inadequate, insecure, ineffective, or unfortunate.
Fighting through any affliction is more challenging when you feel beaten and battered by life, and it is always easier to quit on yourself. Give yourself a good dosage of vitamin no daily, and find at least one reason to keep on fighting through the storms you're facing.
Back in 2016, when three of my children were taken away from me, and I faced the possibility of being deported to Nigeria and never seeing them again, the first thing I did to myself every single morning as I woke up was to serve myself a massive chunk of vitamin no. I would look at myself in the mirror and say, "No, I will not lose my children! No, I will not become depressed and hypertensive! No, I will not become a laughing stock for my enemies!"
Were the odds stacked against me? Yes, they were incredibly stacked! Did I allow myself to see them? No, not at all! When you succeed on the battlefield of your mind, your physical battles are halfway won already.
I kept pushing through daily, and eventually, not only did I get my children back, but I also had all the trumped-up charges against me dropped, as God disgraced those who had made up many malicious lies against me.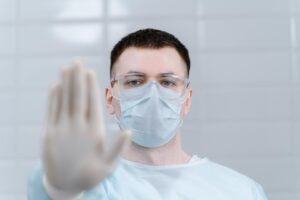 It is not only about material and physical indulgences. Silence those mental indulgences that keep you bound by dishing out quality "Vitamin No" doses to yourself every day. Your greatness awaits you and your time is now!
Do have a blessed new day, and may God be with you always, amen!
Prof. Mgbeke loves ❤️ you.
By: Dr. Sandra C. Duru
#PROFMGBEKE