Funny Points As Armed Robber In Ondo State Is Overpowered And Captured After Dropping Gun To Rape Victim's Wife
An armed robber masquerading as a commercial motorcycle operative has been apprehended in Idanre Local Government of Ondo State, Nigeria, recently, after he ruined his robbery operation by attempting to rape the wife of his victim.
According to reports, the alleged criminal, identified as Tosin Omoniyi, was overpowered by the woman's husband after he had dropped his gun on the floor while trying to have his way with her forcefully.
He had allegedly successfully robbed the family of their valuables and extra cash of about N50,000, but he got greedy and wanted to taste her "forbidden fruit," which led to his downfall.
While parading the suspect and several other criminals recently apprehended across the state to the media, the Ondo State Police Command Police Public Relations Officer, Mrs
Funmilayo Odunlami revealed that the suspect would be arraigned in court soon.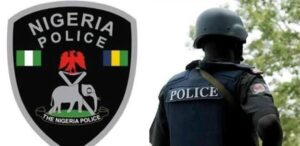 Giving an account of the robbery incident that led to Tosin's capture, PPRO Odunlami said: "It was in the process of trying to rape the wife of the man that he (husband) summoned courage and descended on the accused, apprehended the robber with the help of neighbors, and dispossessed him of his gun.
Tosin's 55-year-old mother, Mrs. Tale Akinlabi, has also been arrested for allegedly helping him keep stolen items."
On his part, Tosin confirmed that he was indeed a commercial motorcycle operator by day but an armed robber by night and also revealed that he worked alone and had enjoyed success in his operations in Idanre, Ondo State, Nigeria, before his arrest.
"I entered through the window and met the couple in the house; I ordered them to bring out all the money and valuables in their house. They were able to bring out just N50,000, but I asked the woman to go and bring more valuables from her room because I was not satisfied with the cash.
I followed the wife into her room to search the room, and I asked her to lie on the bed, and she obeyed because I was holding a gun. The woman shouted that I was about to rape her and her husband rushed in with four other men.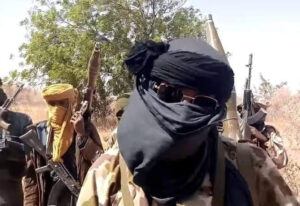 I was overpowered before I could go for my gun because I had dropped the gun on the ground while trying to sleep with the woman. They beat me up, seized the weapon, and handed me over to the police," he added.
Tosin's accused mother, on her part, denied any involvement in his criminal activities and also stated that she had never aided him in such nefarious deeds as alleged by the police.
In her statement, she reportedly said: "I know him as an Okada rider, but I was surprised to hear he was into armed robbery. He came to me that he wanted to buy a motorcycle and wanted me to follow him there, which I did, and he had been using the Okada since then.
I asked him the source of the money he used to buy the motorcycle, but he told me it was from his monthly contributions, and I did not have any cause to doubt him since he was working as a commercial motorcycle rider.
I was surprised when I learned at the hospital about his arrest for armed robbery and attempted rape. I was in the hospital because my husband had been sick for some time and I was with him.
I was surprised when the police said I had been aiding him in his robbery operations. I had six children for his father, but he was the only surviving child of the marriage before I decided to leave his father."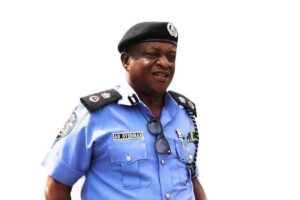 This case teaches us to be very careful about how we raise our children and not to grant them certain liberties that could jeopardize our integrity and a good name in the future. If you do not raise and train your children well, they will surely bring you shame and disgrace eventually, and you would have none to blame but yourself.
Tosin's capture also proves that greed and an untamed lustful appetite are the biggest destroyers of any person's destiny when left unchecked! He could have added these victims to his list of successful robberies, but his inordinate sexual cravings for another man's wife got him rightfully apprehended.
May what we like to eat not be the end of us in life…Amen!
Do you want to support our charity work? Click on the link below: 
For your news, real stories, Let's Connect, and adverts, click on the link below: