Fresh Facts Allege That Saudi Arabia Intended To Give Jared Kushner $10B Instead Of The Reported $2B.
Former United States of America President Donald Trump's in-law, Jared Corey Kushner's alleged corruption case involving the Saudi Arabia government keeps taking newer twists, as another recent angle to it now reveals.
According to an interview granted to MSNBC recently by popular journalist Jonathan Alter, the public corruption implications of the Saudi Arabian government giving Jared Kushner $2 billion could have been much worse than is being reported.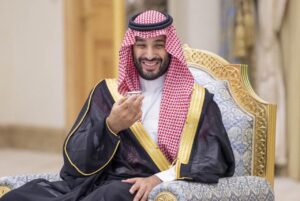 When asked about what he makes of this alleged payout from the Saudi Wealth Fund made to Jared by the Crown Prince Mohammed bin Salman, Jonathan said: "First of all, I can tell you something tonight that has not been reported before that comes from sources inside the private equity industry, and that is the original number was ten billion, and it was reduced. Ten billion was the original number that MBS and Jared Kushner were talking about.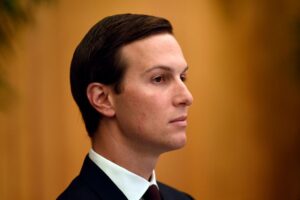 Now, to put this in a little bit of context, Jared Kushner has no background in private equity. So this is an enormously corrupt payoff from a killer who just was quoted in the Atlantic recently saying that [Jamal] Khashoggi wouldn't have even been in the top ten of people he would have liked to have seen killed."
Jonathan was reportedly originally on the MSNBC interview to discuss the scandal when he broke the news on-air about the details of Jared's funding from the Crown Prince. He also described the scandal as: "the worst thing a relative of any United States president has ever done!"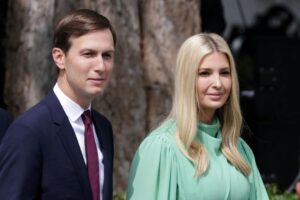 MSNBC's Bob Brigham later tweeted after the show: "On MSNBC, @jonathanalter broke the news #SaudiArabia crown prince Mohammed bin Salman discussed giving Jared Kushner $10 billion. Alter went on to tell @AymanM it was the 'worst' thing a relative of a president has ever done. #HouseOfSaud #MBS."

Jared Corey Kushner is an entrepreneur and investor from the United States. His father-in-law, Donald Trump, the 45th president of the United States, appointed him as a senior adviser. Kushner formed a private equity business after leaving the White House, with the majority of its funds coming from the Saudi government's sovereign wealth fund.