FlashBack: Liverpool Keep The Pressure On Manchester City As They Win Fiesty Merseyside Derby Against Everton
The Merseyside Derby in the English Premier League is renowned as one of the fiercest derby matches in club football worldwide. The last match between Liverpool and Everton didn't fail to deliver the usual excitement and aggressive action.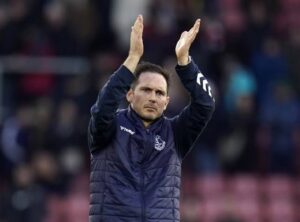 The cagey first 45 minutes were evenly matched and filled with more scuffles on the pitch than real goalmouth action. Such is typical and expected in a Merseyside Derby, though, and it only added to the already charged-up atmosphere at Liverpool's Anfield Stadium.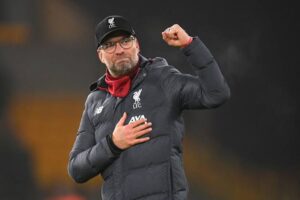 An incident between Liverpool's Fabinho and Everton's Abdullahi Doucoure in first-half injury time saw a full-on brawl that got Sadio Mane booked and referee Stuart Atwell with a nightmare situation to handle.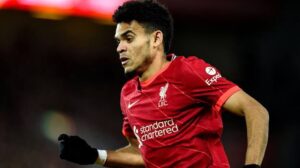 Everton had come up with a game plan to frustrate their hosts, and they did it to perfection in the first half. Upon resumption of the second 45 minutes, it looked like there would be no switch of tactics from Frank Lampard's Toffees, so it was up to Liverpool's Jurgen Klopp to take the initiative, and he indeed did.
An inspired double substitution by Klopp in the 60th minute saw winger Luiz Dias and Divok Origi come on for Sadio Mane and Naby Keita, and it took only two minutes for them to make the desired impact.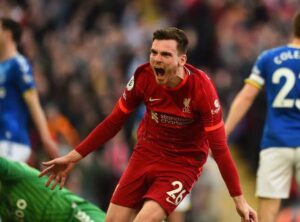 At the end of the day, Liverpool ran away with the match by two 'unreplied' goals and consigned Everton to their eighth away defeat in a row and the relegation spot too.
Liverpool, though, moved back to within one point of league leaders Manchester City with five matches left to play for both teams. There were a few talking points and lessons in the game, and here are some of them below.
(1) The Difference Was Made From The Bench: The introduction of new Colombian sensation Luiz Dias and popular super-sub Divok Origi made the difference almost instantly for Jurgen Klopp's Reds.
They both added another type of dynamics to an already potent Liverpool attack, and it didn't take long before the switch paid off. Both players were very instrumental in both goals, with Origi teeing up Salah to set up Andy Robertson in the 62nd minute first, before scoring the second in the 85th minute with a Diaz assist.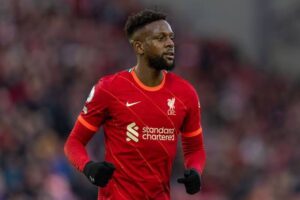 (2) Mo' Salah's Contract Situation Must Be Resolved Favorably ASAP: Yes, Liverpool now has a younger and skillful alternative in Luiz Dias, but it would be very foolish of them to let Salah's contract the situation linger or spiral out of control unfavorably.
The Egyptian superstar has been vital for Klopp's side as they push for an unprecedented quadruple this season, and his shoes would indeed not be filled easily if he runs down his current contract and leaves.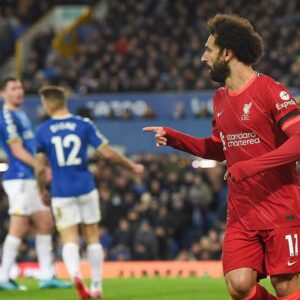 From all indications now, it looks like this 2021/2022 Premier League season will be going down to the wire, and it may be decided by just the one point currently separating Liverpool and leaders Manchester City, or one of them may still slip up and allow the other a clear run to the title.
Either way, it's a lot of fun for neutrals worldwide, and we hope that the excitement continues till the last day of the season.
Do you think Liverpool could still win this season's title, or City has done enough to retain their league title this year? Please share your thoughts and predictions with us in the comments section below.
By: Dr. Sandra C. Duru