FIGURE OUT YOUR LANE AND FOCUS ON IT- SKILL IT, DON'T KILL IT!
I have read books and heard a lot of successful people talk about having a plan before starting up anything which I grew up knowing but it got to a point in my life when I achieved a lot without planning and in the process started the plan and got it out figured out as I moved forward.
My love, I dropped out of college, because I didn't know why I was there, own more than six companies, and employed over 200 peeps.
I later went back to school for reasons best known to me when I was ready to be certified and not waste time acquiring mere certificates in the areas that didn't define my true life and purpose in this world.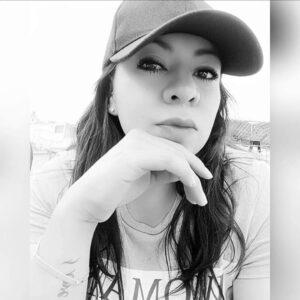 I resigned from several jobs because of toxicity or toxic bosses, environment, and my work ethic and reputation always got me another position or new bosses| and assignments.
I fell in love ❤️ on a first date and after 40 years more in love than ever. And still loving myself and my beautiful life.
I built my home and raised great kids while I am still young and strong and enjoying my beautiful family of which God is the H.O.H.
I have toured the world, had the best trips, and had zero agenda or itinerary, yet met with great world leaders and decision-makers who have impacted my life positively.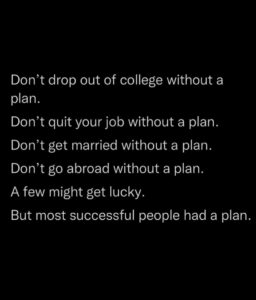 I have been very lucky, but hard work played a big part in my success stories. I increase my mental toughness daily and do a life cleanup often to sanitize my space and preserve my sanity because my mind is my Powerhouse.
My dreams became plans, and my pains and struggles became the process of getting to my pursuit, yes, my vision and dreams became my success and failure, too; till the successes outnumbered the failures.
I SKILLED it and didn't KILL it! Now, I ask myself, I did have a plan then? But here I am today 🙈👍
I figured out my lane, focused on it, and grew it!
My dear, "DON'T" is negative! I want to be more and do more as I go higher and older silently.
I know you can do it, too. Yes, you can, my love.
Figure out your life! Do not be anything else that is not you! Do not change to please anyone! Do it for yourself and be fulfilled!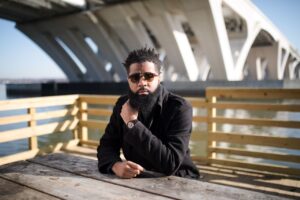 I love ❤️ you.
For Your Daily Motivational & Inspirational Guide, click on the links below:
https://mgbeke.com/product-category/mgbeke-publishing-book-shop/
To Support Our Charity Work And Free Books 📚 Distribution, click on the link below :
Dr. Sandra C Duru