Fear Is The Motivation Of Words Like "Can't" And "Unrealistic" – Resist It!
The human psychology and mind is a well of unbelievably vast potentials. Sadly though, it is estimated that over 90% of humans living will never reach their true potential. Think of this as someone who's driving a Mercedes McLaren AMG 450 and is going at 20 MPH because he "doesn't want to overuse and knock the car's engine". Pretty sad, isn't it?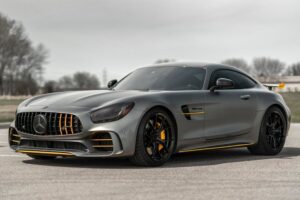 Well, unfortunately, the lives a lot of us live and how we go about making the most of what God has already given to us is even worse than this guy going at snail-speed with a super-fast car. Do you know why a lot of us continuously limit ourselves and literally refuse to live instead of just surviving? FEAR! That's it…pure, good old, gut-wrenching fear. And, a very unnecessary one too, I must add.
Why are a lot of people always so quick to give the "Oh, but I can't" or the "But that's even so unrealistic" excuse when faced with seemingly huge challenges or unfamiliar obstacles? It is because we react more in fear initially in these situations than in a courageous way!
Even worse again though, is the fact that over 95% of people almost never break out of that fear and go on to conquer those new obstacles by so doing.
Let's briefly examine 2 great instances that we all know about and see how these men reacted in courage and steely determination instead of cowering in fear in their days.
Wilbur & Orville Wright: The Wright brothers became extremely famous in their days but first for the worst of reasons – they were branded "raving lunatics" by the International Council of Science for "thinking that man could actually fly".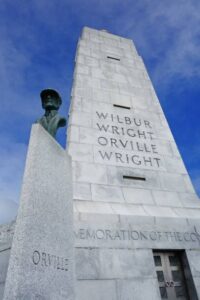 Not to bore you with what you already know, but we all know how this played out eventually. The "elders" in the scientific world couldn't get a grip on their fear of aerodynamics and crashing to death in a metal object due to the earth's gravitational pull. Fear told them it was "unrealistic" for man to fly and they remained limited till a pair of High School dropouts in Wilbur and Orville dared to challenge that narrative.
The fact that man not only flies now but has even broken never before imagined limits in these "flying contraptions" is clear proof that victory is only for those who dare to fight and not hide in fear. Now we all can enjoy intercontinental flights at great speeds and ease. I guess the Wright's were right afterall.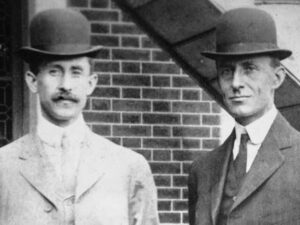 Young David: Before he got anointed as king over Israel, the young boy was just a shepherd tending to his father's flocks and practically living in the wilderness with his beloved animals always.
In 1Samuel Chapter 17 though, a remarkable event unfolds. The ruddy-looking teenager went to the frontlines to give his elder siblings some food and supplies but met them and the entire armies of Israel hiding from the face of Goliath the mighty Philistine giant. Why? Because they were terrified out of their pants, that's why!
But, instead of fear, the boy David rose against the valiant giant and accomplished one of the most "unrealistic" victories in the history of battles and wars on earth – he slew the mighty Goliath with just a sling and a smooth piece of stone (oh, and just one shot too, remember!) and delivered Israel from imminent slavery and bondage to the Philistines.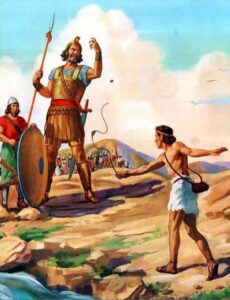 David told Saul in verses 36 and 37:"Your servant has killed both the lion and the bear; this uncircumcised Philistine will be like one of them, because he has defied the armies of the living God. The Lord who rescued me from the paw of the lion and the paw of the bear will rescue me from the hand of this Philistine." In other words, he said: "Let me at him…I CAN kill this big-for-nothing loud mouth," and, boy did that giant fall!
The result of these mentioned men's refusal to cave in and surrender to fear is that they are still well celebrated till date, even decades and centuries after they've passed on. If you would like to live a victorious life like them too, here are a few steps to always remember and follow:
Don't be a victim of fear: Even God did not give us the spirit of fear, so why become a slave to this foreign unwanted entity in a life that's yours? – 2Timothy 1:7.
Fear has killed more dreams than failure ever has: A lot of people have died and more will keep dying with unfulfilled potentials because they think they "can't" achieve their goals because of fear. You can and should do better.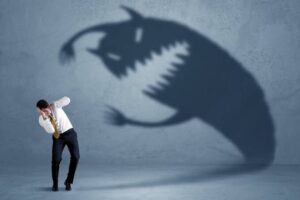 Fear will keep you from even trying: If you don't try at all, you lose every chance to succeed. Now, if you're truly going to die (like fear always whispers into your ears), why not even die before you get buried? Life is the survival of the fittest.
I leave you with this prayer, as always:
"Dear Lord, please take away my fears and give me a heart of courage. Help me, in all things, to always remember that You will never leave me nor forsake me, even as you have promised, in the Name of JESUS CHRIST, AMEN!"