Fear Is The Motivation Of Words Like "Can't" And "Unrealistic" – Resist It!
The human psychology and mind is a well of unbelievably vast potentials. Sadly though, it is estimated that over 90% of humans living will never reach their true potential. Think of this as someone who's driving a Mercedes McLaren AMG 450 and is going at 20 MPH because he "doesn't want to overuse and knock the car's engine". Pretty sad, isn't it?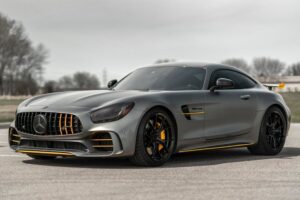 Well, unfortunately, the lives a lot of us live and how we go about making the most of what God has already given to us is even worse than this guy going at snail-speed with a super-fast car.
Continue reading here for more: 
https://mgbeke.com/product/soul-tonic-a-daily-motivational-inspirational-guide-vol-1/