Exceptional Virtues Displayed As Nigerian Bishop Volunteers His 300 Church Branches In Nigeria For INEC As PVC Collection Centers
They say that leadership is by example, but sadly, not many people live by this creed no matter how much they preach it. This, however, is not a concept that applies to this man of God, as he has shown through his recent act of sacrifice and patriotism.
The General Overseer of Omega Power Ministries, Apostle Chibuzor Chinyere, recently disclosed that he is releasing all 300 branches of his ministry across Nigeria to the Independent National Electoral Commission (INEC) for use as PVC collection centers.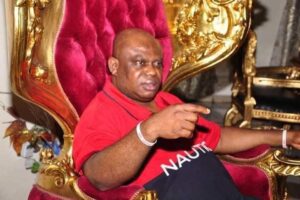 This move follows a recent statement by the electoral body claiming they are short of centers across the country. In his announcement via social media, the popular clergyman said:
"I, Apostle Chibuzor Chinyere, the G.O of OPM, hereby release all 300 branches of OPM around Nigeria to be used as PVC collection centers free of charge by INEC.
While our normal church service still holds,
we are borrowing INEC space inside our church for PVC registration.
So all members of OPM that have not been chanced to register for PVC; it is now at your door post. As you come to church service on Sunday, you register for PVC.
If INEC staff don't work on Sundays, OPM church is ready to contribute small allowances for them to show up on Sundays, while other working days will be paid by INEC.
The Nigerian government has made PVC registration free of charge. The future of this country is in your hands. We can no longer fold our arms and watch.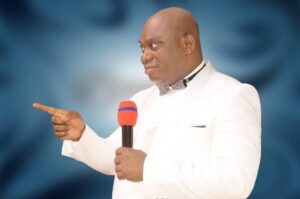 Please, I also use this opportunity to encourage my fellow General Overseers to mobilize their members for PVC registration across Nigeria and let INEC also open PVC collection centers in your church branches, so your members will not give any excuse not to register in the next election.
If they can come to church on Sunday, they can as well register as church service closes.
If government health workers that vaccinate children can leave their hospitals and come to different churches on Sunday to vaccinate children.
Why can't INEC do the same because these concern the children's future?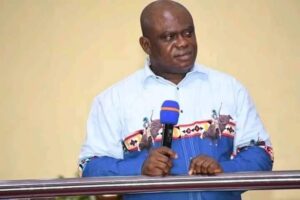 Someone says your votes don't count. So if your vote doesn't count, why do they campaign very hard for votes and spend a lot to buy votes? YOUR VOTES COUNT!
We can't be praying only. Follow prayers with action. James 2:17: In the same way, faith by itself, if it is not accompanied by action, is dead."
This move not only shows a commendable level of patriotism but also reveals a sound level of leadership ability and dedication to fruitfulness in the clergyman.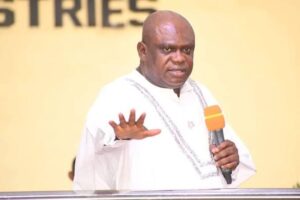 We hope that his other contemporaries with even more extensive church networks across the country will heed his call and follow suit immediately, too. This way, the church in Nigeria can finally begin to unite and come together for great exploits as it should be in this time and season.
For your news, real stories, Let's Connect, and adverts, click on the link below: