TGIF TIPS. September 2, 2022: Easy Cocktail Recipes For You & Your Friends To Enjoy Yourself Tonight
There is no doubt that this 2022 has flown by since January, and it's almost as though the year itself is in a hurry to be done and over with.
However, while there is life and health in our bones, we ought to always rejoice and never let up on any opportunity to celebrate the life and health that we have, which is one thing TGIF is synonymous with worldwide.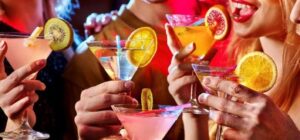 So, after a grueling and draining work week, I'm pretty sure you're looking for ways to kick back and relax, but also without tearing a gaping hole into your pocket, right? Not to worry, I've got you covered today, as always.
Do you know that you can have all the fun and groove you desire in the comfort of your home, at a park, or an exclusive beach tonight? The trick is to find a spot or location where you can go with your drinks so that you don't spend a small fortune ordering drinks at the jacked-up rates these outlets sell.
There are a few cocktails you can make on your own, and you don't need to be a professional cocktail chef or a master bartender to whip them up. So, for tonight's entertainment, here are two cocktail recipes that are easy and quick to prepare as you entertain your clique.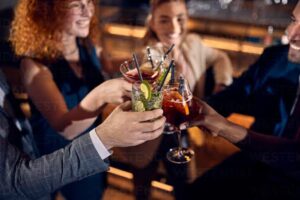 (1) The legendary gin and tonic cocktail.
What's a party without the traditional gin and tonic cocktail, right? If there's any major reason why this cocktail is one of the most popular in the world, it has to be the simplicity of making it.
All you need is:
4 oz tonic water,
2 oz gin,
And herbs and spices to garnish it.
To get the perfect blend, add some gin to a glass with ice, top it off with some tonic water, and gently stir the mix for it to combine well. After that, you can add any aromatics you prefer to the glass to garnish and give it your desired spice, and voila! Your gin and tonic cocktail is ready for consumption!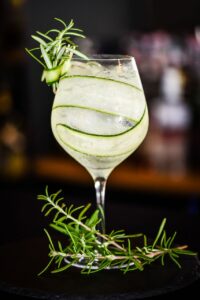 (2) All hail the Marble Queen!
Renowned for its exotic and richly continental taste, the Marble Queen, as the name implies, is a unique cocktail fit enough for majesty.
How do you make this special drink for yourself and yours tonight? It's simple. All you need is:
1.5 oz Milagro Tequila
1 oz Coco Lopez cream of coconut
.5 lime juice
Many cocktails are best served chilled, and this is no different. Put all the ingredients together in a shaker with ice and shake it thoroughly. Afterward, serve in cocktail glasses with a spiced or salted rim.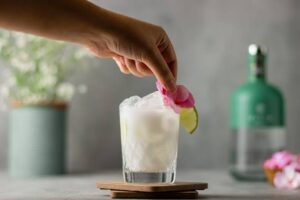 And there you have it; two easy cocktail mixes for your enjoyment and entertainment tonight. But, whatever you do, please, ensure that you all drink responsibly and stay safe out there.
May God watch over you and yours, and make HIS protection sure over you now and always, in the name of Jesus Christ; Amen.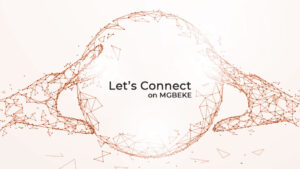 For your Natural Skincare Products & Supplements, click on the link below:
For your news, real stories, Let's Connect, and adverts, click on the link below:
https://mgbeke.media/advertise-with-us/
Do you want to support our charity work? Click on the link below: