Dr. William Husel, Charged With Murder In 14 High-Dose Fentanyl Deaths, Acquitted On All Counts
Dr. William Husel, 46, a former Ohio, USA doctor, has been discharged and acquitted on 14 counts of murder following his trial for allegedly quickening the deaths of 14 critically ill patients by administering lethal doses of Fentanyl, a potent painkiller.
His trial, which lasted nearly two months, was one of the most high-profile instances in the United States. Dr. William faced one count of murder for each patient, but he was found not guilty on all counts.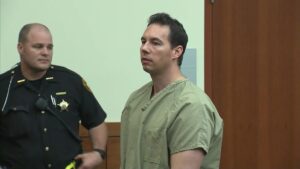 One of his attorneys, Diane Menashe, wiped away emotional tears as Dr. William hugged her after hearing the verdict read out by Judge Michael Holbrook at the County Common Pleas Court. Franklin County prosecutors have also stated that the ruling reached by the jury is "acceptable" to them, as the case against the doctor was "carefully tried and prepared."
In a trial of roughly two months, jurors deliberated for seven days. It was one of the most prominent examples of its sort in the United States, linking together issues of medical treatment and ethics and the appropriate dose of opioids for end-of-life comfort care.
Recall that Dr. William's medical license was suspended in January 2019. If he was convicted of even one count of murder, he risked life in jail with no possibility of release for 15 years. A lesser accusation of attempted murder, which carries a penalty of many years in prison, was also permitted to be considered by the jury.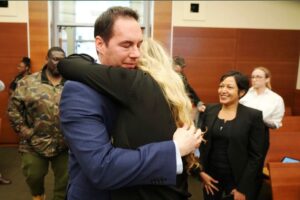 His defense team, led by prominent lawyer Jose Baez, maintained that no maximum dosages of Fentanyl are deemed prohibited under state law. He also argued that his client was providing comfort care to clients who were dying or near death.
According to prosecutors, Dr. William allegedly ordered 10 times the amount of Fentanyl that expert witnesses said was the norm in nonsurgical settings. Jurors had to deliberate on this and decide whether he was acting within Ohio law when he gave this order.
The majority of ICU patients who got 1,000 mcg of Fentanyl were in their 70s and 80s and required ventilator assistance. However, a handful was in their late 30s. The patients had been taken to the Mount Carmel Health System in the Columbus region with various disorders, including cancer, pneumonia, and organ failure. Dr. William treated them from 2015 to 2018.
Medical experts, family members of the deceased patients, and the doctor's former colleagues were among the more than 50 witnesses summoned by prosecutors.
In his closing arguments, Assistant Franklin County Prosecutor David Zeyen had said: "Even if their death is assured as the sun is going to rise in the morning if you hasten that along, you caused their death in the eyes of the law."
Following the victory for his client in the court, Jose Baez told reporters that he was "saddened" that the doctor was charged in the first place. The high-profile attorney, whose clients have included NFL player Aaron Hernandez, Florida mother Casey Anthony, and Hollywood mogul Harvey Weinstein, said that he "took the case because of a belief that doctors have the right to take care of their patient's pain appropriately."
Jose also said: "Why will this man risk his family, his career, 17 years of trying to be a doctor, every single thing he has worked for, to hasten someone's death or to kill them? I think this was the only verdict that justice could have given.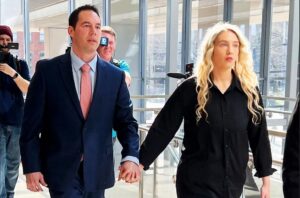 This verdict speaks to William and all of those doctors and nurses out there who are attempting their best to give comfort care in a challenging situation. They don't need to be looking over their shoulders wondering if they're going to be charged with a crime."
Dr. Williams did not testify during his trial. He has reportedly avoided public appearances and media interviews since the claims were made public in a series of lawsuits brought by families in early 2019.
About 35 families sued him, the hospital, and other staff members for wrongful death; some of the families settled for a total of approximately $13.5 million.
His story teaches us that as long as you are doing what is right before man and God, you will always find a way out of any battle that rises against you. You will be vindicated if you do not give up fighting and standing for the truth that you know and practice consistently.
By: Dr. Sandra C. Duru