Don't Ever Feel Bad For Focusing On Building A Better Life For Yourself – Say No To Guilt-Tripping!
Greetings, and perfect morning to you all today. I hope that you're in great spirits too this morning?
Do you know that one of the worst things that could ever happen to a person in life is for you to genuinely, sacrificially, and willingly do something for someone? But then, instead of genuine gratitude, you get an attitude that screams, "Is that all?"
I mean, some people take their level of ingratitude to like 500 notches higher and perch next to entitlement and witchcraft, to the point that even the Almighty God is bewildered by their attitude.
These types of people are the ones who never seem ever to be satisfied with anything you give them and are always requesting something else even without showing any appreciation for the ones you just gave. They also have a specialty: they always try to guilt-trip you over anything they try to get off you but fail.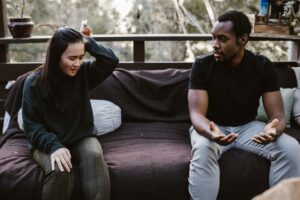 Don't ever feel bad for focusing your energy, time, and resources on building a better life for yourself if you have such people around you. Don't ever give in to their emotional blackmail, and say no to anybody trying to guilt-trip you over anything you choose to do for yourself!
A little while ago, I decided to do something charitable for a specific set of persons in my hometown, and I contracted some people to handle all the logistics and everything that the whole exercise would require. They reached out to one of the community leaders, who supposedly had a lot of contacts that could benefit from the scheme, but right from the moment I was introduced to the person, there was just something off in my spirit.
I came up with the idea to do this project and bankrolled the entire thing. Still, this person found it easy to pick at everything I had listed out to benefit the people we were to reach out to. Several complaints that what I wanted to give the people was "way too much" for them followed suit until it got way too much for me, and I had to use my block button to good effect!
At a point, not only did this person attempt to subvert what I'd planned and concluded with Almighty God that I was going to give the people but then also resorted to trying to guilt-trip and make me feel like I hadn't done enough. This was because there were several other people the person wanted me to still cater to, and I refused. This person wanted it to be done in their usual corrupt manners which I have zero degrees of tolerance for and whatever I want to do must be done well.
I had a plan impressed upon my spirit the day I decided to do this humanitarian project, and against all attempts to subvert it, I followed my spirit, and today, I am happy I did. Several people who would have been omitted because of one person's greed and personal agenda were all reached, and they all got premium packages.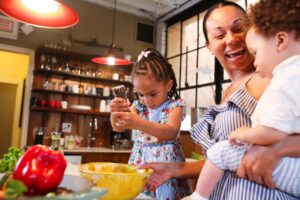 The only thing that was suspended was the monthly welfare programs for the people living in that community. The ROLWIN for the youths, men and women was also put on hold. ROLWIN is a Rotational Loan Without Interest given to people to help them as start-up capital in their small businesses within 12 to 24 months before they can pass it to the next persons who need them. It's one of the programs of my 501c3 status non-profit organization based in the United States of America. Here's our website: www.tuffinc.org
Do I feel bad for ignoring and blocking that person now? Not in the slightest! Even if things had not gone exactly how I wanted them, I would never have felt bad for placing myself first. You need to develop a thick skin and enough mental toughness to withstand all attempts to guilt-trip and emotionally blackmail you for putting yourself first, too!
People will always try to make you feel bad for focusing your energy on building a better life for yourself and pursuing your dreams. The question is: Will you continue to let them?
Have a blissful day ahead, and stay blessed.
By: Dr. Sandra C. Duru