Don't Destroy Tomorrow's Opportunities For Temporary Comfort Today – Be Wise!
Every blessed new day comes with an abundance of blessings, grace, goodness, and opportunities open to everyone by the Creator.
The question is, what do you do with the doors and opportunities that open up for you daily, and how do you prioritize and deal with them each day?
Continue reading here for more: 
https://mgbeke.com/product/soul-tonic-a-daily-motivational-inspirational-guide-vol-1/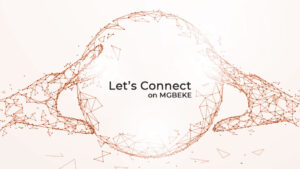 Do you want to support our charity work? Click on the link below:
For your Natural Skincare Products & Supplements, click on the link below:
For your news, real stories, Let's Connect, and adverts, click on the link below:
https://mgbeke.media/advertise-with-us/