Don't Convince Yourself. Believe In Yourself – There's A Difference!
Do you know that there is a vast difference between: "Hmmm, I think that I should be able to do this," and "I know that this is nothing for me. It's a piece of cake!"? I'm sure that many people still think that they are not so different, but they are, and I'll tell you why.
People that genuinely believe in themselves do not need any extra motivation or inspiration to get anything they set their eyes upon done. They just get up, go at it with remarkable tenacity, and it will yield to them eventually; that's if it doesn't deliver to them immediately.
What is that thing that you have been so afraid of confronting and attempting in your life for so long? What have you been told you can never achieve because of your background, gender, age, race, skill-set, or seeming inadequacies? I need you to stop trying to convince yourself that you can do these things and just do them. Yes, do them, because the truth is that you can!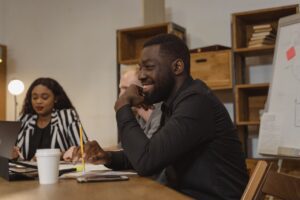 Inside every one of us is a whole world of untapped and unharnessed potential that is truly mind-blowing if we get the hang of it. Even with a genius IQ of 160, it is said that a human can still not fully utilize the power of the brain. Think about this the next time someone tries to put a leash or lid on your potential and possibilities.
There is not a single limit to what you are capable of in this life as long as you believe that you can do it! Man got to a point where they were convinced that they could fly from one end to the other and travel faster between locations. Still, none of these became a reality until some people believed in it enough to pursue and actualize it.
Believe is the power that births all the dreams and visions your heart is convinced about inside you. It is a level deeper than just being convinced or having a conviction about something. A man who believes in a cause is positive about it already, but another may be confident about a cause but not necessarily believe it can or should even be done. A man who believes sees no limitations or obstacles but only possibilities and stepping stones.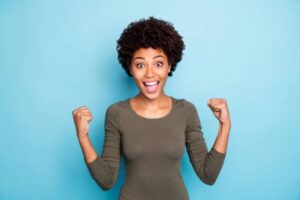 Stop convincing yourself that you can amount to greatness in this life. Believe that you will amount to greatness, and you will be amazed at the great things you will effortlessly achieve because there is a clear difference between these two mindsets!
May your day be filled with endless possibilities, opportunities, and victories…Amen.