My wife had a misunderstanding with her friend some years ago. It was while they were returning from a wedding along Bassa L.G.A here in Jos.
And when the misunderstanding and exchange of words continued, the friend pulled over by the roadside and asked my wife to get out of her car.
"I should get out of your car? Chika? Because we are arguing?"
"Get out!"
Her friend opened the door and pushed my wife out.
"Do you have a car? Get lost."
"How do I get home? Chika!" My wife exclaimed.
She couldn't believe it. She couldn't believe she was being sent out of her own friend's car.
The friend closed her car door and drove off.
That day I waited for my wife to come home but I didn't see her. I called and kept calling. I was worried. Her line wasn't reachable. I called Chika to ask about my wife and she told me she dropped her off somewhere along the road. She described the place to me and I exclaimed.
"What is she doing there?"
Chika didn't reply to me. She just ended the call and switched off her phone.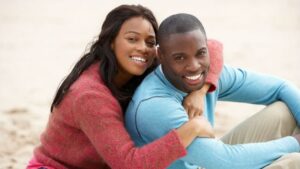 Hours later, my wife's call came in. She told me she was on her way home and that she was stranded but had successfully gotten a car. She told me she was picked by a stranger who offered her a lift home.
When my wife got back, she explained all that had happened to me and how her friend had abandoned her at an isolated spot and left her there.
She told me about the bad network too that stopped her from reaching me. Then she introduced me to the man who had seen her walking on the road barefooted after she had removed her heels. He sensed she was stranded and offered to help her.
I thanked him.
He introduced himself to me and I did too. I told him I was a writer and a scriptwriter too.
He was excited to meet me. He told me he was a movie producer and was about to open his production house in Lagos. He needed beautiful stories that could be acted into a movie. After going through a few of my works, he was impressed.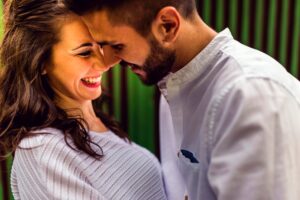 That man gave my wife some money before he left. He gave me the biggest gigs I wrote. He played a major role in securing the job my wife got at the ministry. He became a family friend to us.
A very good one.
My wife's friendship with Chika ended, but unknown to her, she had helped connect us with someone who had an impact on the life of my wife and me.
Sometimes your enemies think they are fighting you, but unknown to them, they are only helping you meet your helpers of destiny. They are helping create a faster route to your success in life.
God should help us to recognize that through difficulties|problems He is leading us to our breakthroughs because sometimes we are so frustrated that we don't notice His hands in our situations, God wants the best for us, praise His Holy Name always!!
Don't be moved.
Credit: Total Marriage Talks – TMT