What has broken and killed many has also fueled dreams, and strengthened countless others to unlock the greatness inside of them.
Turn that mockery into strenght, power and ladder that will take you to your expected destination to fulfill destiny.
It doesn't matter what you've been called for being your authentic self and for refusing to compromise your values and standards, keep being on the right track and never let it bother you. It may take some time, but you will never regret your actions.
The 'Unique' Director General of the World Trade Organization (WTO) has a reputation for shaking up the guardians of wealth and power that will come in handy in her new role. Ngozi Okonjo Iweala was called many names before getting to her expected destination in the WTO.
During Ngozi Okonjo-Iweala's effort to root out corruption during her first stint as Nigeria's finance minister, opponents of her plans nicknamed her "Okonjo Wahala" — "Okonjo the trouble maker."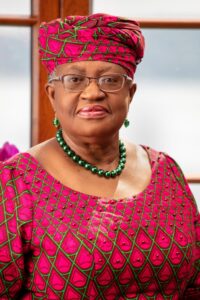 The 67-year-old development economist embraces the moniker and true to form, trouble was what Okonjo-Iweala withstood campaigning for the WTO job. Finding herself on the wrong side of the Trump administration, her lack of trade-negotiating experience made her the target of a unilateral U.S. veto despite the endorsement of the organization's selection committee and almost all other member nations.
Now, with President Joe Biden's administration's blessing after the only other candidate withdrew, Okonjo-Iweala was selected as the first woman and the first African to lead the WTO in its 25-year history. She is also the first American citizen to hold the organization's top job.
"She is this wonderful, soft, very gentle woman with an authentic approach to problems but, boy, under that soft glove there is a hard hand and a strong will behind it," European Central Bank President Christine Lagarde said in an interview. "She is going to rock the place." And we are seeing all her good work from her first day in office till date.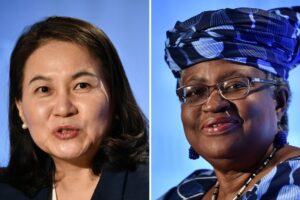 I hope you have learnt how to avoid distractions and the importance of applying wisdom and to not allow negative words affect your life. Remain focus-driven and pay no attention to distractions and negativity.
Do not ever compromise your values|standards, even when under pressure or huge threats. Turn that name you are mocked with into a brand.
I was called a village local girl "MGBEKE", and today Mgbeke is a very unique brand and I am the CEO of Mgbeke LLC and an employer of labour in so many states and countries.
Turn that mockery into strenght and power. Turn that name into a successful business and turn that pain into treasures.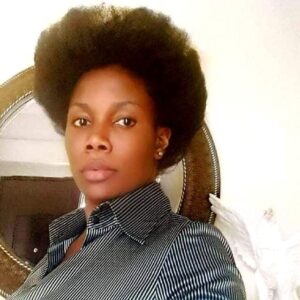 Listen up! When men begin to mock you, rejoice!!! Because God is about to make you.
The God whom we serve is a God who silences mockers. In Genesis 21:1, we see that God visited Abraham and Sarah with a son called Isaac; which means laughter to silence their mockers..
In the book of 1 Samuel 1:1-28, we saw how God silenced the mouth of Peninah by given Hannah a son, and even five other children (Sons and daughters). We serve a God that knows how to shut the mouth of mockers. I don't know where or who is mocking you right now, today God will dumbfound all your mockers with the results of your work (success) in Jesus Christ Mighty Name, Amen.
Stop crying!!!! And start praying!!!! Crying doesn't solve problems, praying does. Don't pray and fold your hands waiting for miracle, work and pray.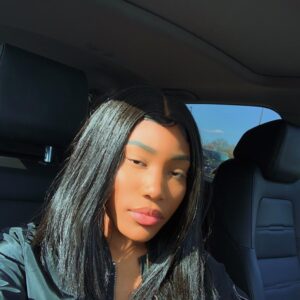 I didn't allow the names that i was called by evil mischief-makers to define me or to make me feel less than who God Almighty Has created me to be. Dr. Ngozi Okonjo Iweala didn't allow the name tags given to her by people who feel threatened by her intelligence and strength to demoralize her.
Rise up like Hannah and plead your case before the Lord, cry to Him with all your heart. Do not let your mockers discourage you; remember, it is not only you that they have mocked, but they've also mocked your God.
Remember the story of Hezekiah and king Sennacherib of Assyria? How the king of Assyria mocked the God of Isreal, he said a lot of blasphemous words against the God of Isreal and also mocked the Israelites. But what did Hezekiah do? He went to the house of God and presented the letters of blasphemy and mockery from the king of Assyria to God and cried to the Lord in prayers, what happened after then? Our God arose and through just one Angel, over 185,000 soldiers were destroyed overnight and the king of Assyria was killed the next day by his own soldiers. For the full gist, read 2 Kings 18:1-37, 2 Kings 19:1-37.
Let your success speak for you. Let God Almighty shut up your mockers and the only way to achieve that is to remain focused and pay no attention to distractions and ignore your mockers.
Be valuable and not available for everyone or everything that isn't adding value to your life.
By: Dr. Sandra C. Duru