Disturbing Questions Arise Over Late Gospel Act, Minister Osinachi's Alleged Death From Domestic Violence!
It has been a sad and dreary period for gospel music lovers in Nigeria, West Africa, Africa after news broke of the untimely death of famous singer Sister Osinachi Nwachukwu late yesterday, April 8, 2022.
When we disclosed her sad demise yesterday, there had been no information regarding the cause of her death. However, in a shocking turn of events today, April 9, 2022, some close associates and friends of the late singer have revealed that she allegedly died due to the severe beatings she constantly received in her allegedly abusive marriage.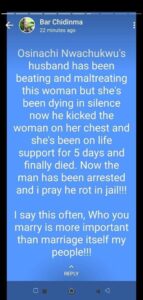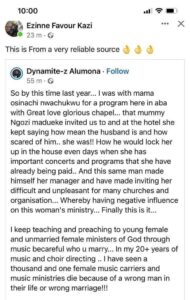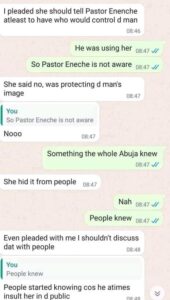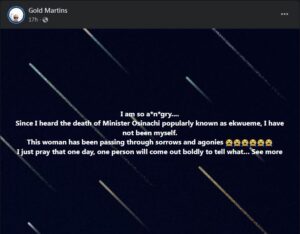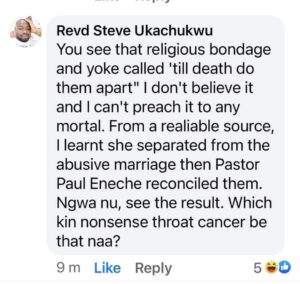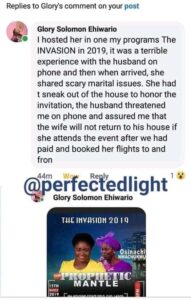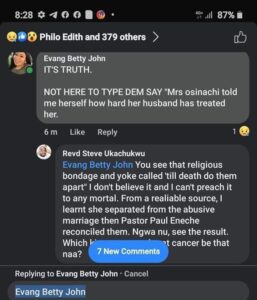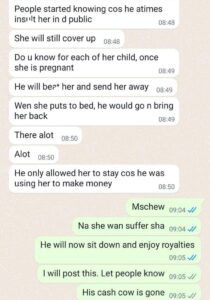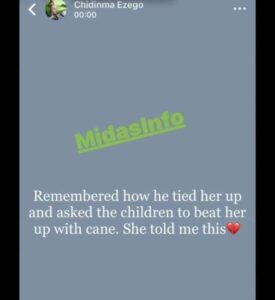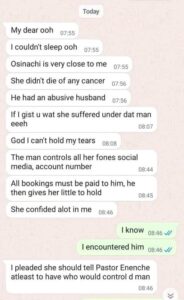 You may recall that much later yesterday; there were unconfirmed rumors and reports that Sister Osinachi had died from health complications caused by throat cancer. However, her close friends, colleagues, and associates are now trooping out en masse to debunk the rumor firmly. Some of them had even posted private conversations they had held regarding her troubled marriage before it eventually allegedly claimed her life.
According to reports, one of her associates, a Barrister Chidinma, alleges that the late singer, who had been on life support for five days before she eventually gave up the ghost, had been put in that condition because her husband beat her up and kicked her in the chest.
A few hours ago, one of the late singer's well-known friends and associate, Pastor Chioma Ibezim, took to Facebook to make the chilling revelation with this post:
"REST IN PEACE, MINISTER OSINACHI!
The very first time I hosted this Angel, God opened her up to me like a television, and she wept like a baby as she confirmed all and said even much more. She opened up to me and hid absolutely nothing. She confided in me till last week. I just don't want to talk!
She died prematurely! It could have been averted. The wickedness was so much. She died in silence. She decided to endure the abuse, the pain and now DEATH!
I begged, I pleaded, I counseled, but her "NICE HEART" kept enduring the abuse thinking it will be better rather it got worse.
I could not go contrary to her wish as a counselor. She wanted absolute privacy trusting God to help her and now death. I have not slept all day! I have said it, NOBODY SHOULD EVER STAY IN AN ABUSIVE MARRIAGE. FORGET WHAT PEOPLE WILL SAY, THEY ARE NOT YOU. YOU HAVE TO SAVE YOU FIRST. I AM SO SAD!"
This post has led to a flurry of other posts confirming the allegations against the late singer's husband, who also doubled as her manager until her death yesterday. We can confirm that he is yet at large as no official complaint or report has been made or filed against him to the Nigeria Police at the time of writing this.
Pastor Chioma continued on another post a few hours after her first one that said: "Teach your daughters that coming back home because of an abusive marriage is a good thing and should be celebrated! Do not tell them to stay and work it.
You can't work with a beast. A taxi to carry her back is best than an ambulance that heads to the mortuary. Forget what society will say and save life. Church is not helping matters in marriage anymore, they are building empires! I am heartbroken. I can't stop crying! I can't concentrate. This would have been averted!"
There are several screenshots of other posts confirming this damning and heartbreaking allegation attached to this report. These very disheartening revelations, howbeit yet unproven, have raised a few questions in our minds, and we would like to point them out here quickly.
(1) Why did all the people who knew about her situation, and how terrible it was, not speak out or try to get someone to call her allegedly abusive husband to order till it claimed her life now?
(2) Yes, her friend, Pastor Chioma, may have been bound by ethical practices as a Counselor not to publicly disclose certain things about her, but should those ethics still have been respected when it was apparent that her situation was life-threatening?
(3) Why do many women, especially in Nigeria, always choose to protect and stay with a violent and physically abusive partner until the union eventually claims their lives? Only eternity will reveal the number of undocumented cases of women who have been killed like this, and it is just mind-boggling and sad!
(4) Why do many single people choose to settle for abusive and manipulative partners, all in the quest to be married and not be mocked for still being single? Is it not far better to be mocked and alive than to be clapped for by people but end up in an early grave? Think about it well, o!
(5) Why have many Churches in Nigeria now grown so comfortable with watching their members and other people in abusive and violent relationships and marriages?
Is this what Jesus Christ taught, lived, and died for? Is this how to be true followers of Jesus, by turning blind eyes to so many evil things happening right under your nose that the same Lord hates deeply?
(6) Why would a so-called Pastor deliberately come out to allegedly lie and mislead people that the poor innocent woman had died of throat cancer? Is it not bad enough that they had known about her situation but couldn't help her till she eventually lost her life?
(7) Why would another renowned Pastor allegedly instruct a woman to go back into the home of a man that has evidently been violating and abusing her physically? Are you not supposed to be her shepherd and protect her from such a wolf-in-husband-skin?
Until her death yesterday, Osinachi Nwachukwu sang in the Igbo Language, and her audience dominated Eastern Nigeria. She was the twin sister of another powerful singer named Amarachi Grace Eze. The Nigerian singer, composer, servant of God, and gospel music minister will be best remembered for her feature on Prospa Ochimana's hit single "Ekwueme."
We not only pray that her soul rests securely in the bosom of our Lord Jesus but that her death does not get swept under the carpet by any evil influential religious sect. We also pray that she gets the justice she deserves here on earth before we get to heaven before our maker.
And, at this point, too, we cannot ever overemphasize on this our customary admonition below:
"Ana eji uche eme ihe!"
May God keep us from evil, amen!