Disturbing Questions Arise As Alleged Terrorists Bomb An Elementary School In Kano State
Utter chaos, confusion, and unrest were the order of the day on May 17, 2022, after an alleged suicide bomber detonated a bomb near an elementary school in Aba Road, Sabon Gari area of Kano State, Nigeria, killing some residents and wounding many of the young pupils.
All efforts to reach the Kano State authorities for comments and clarifications on the fatal incident reportedly proved abortive for several hours till much later in the day. Multiple eyewitnesses at the explosion scene have allegedly confirmed that this was a terrorist attack.
But, according to the Kano State Commissioner of Police CP Sama'ila Dikko, this explosion was caused by "a gas cylinder" and not a suicide bomber, as reportedly confirmed by scores of eyewitnesses.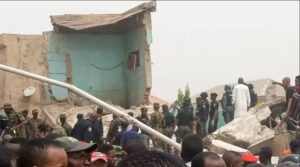 CP Dikko said: "It wasn't a bomb blast. It's a gas cylinder explosion. The seller's shop is on the ground floor of the building where the school is located. So, when the cylinder exploded, it brought down the building, and the pupils got injured. There wasn't a bomb blast."
This would not be the first time an attack would happen in the North, and government officials would lie and distort the facts to mislead the public, though. Hence, it is not entirely shocking that this "gas cylinder" theory is pretty hard to swallow right now, especially with many eyewitness accounts of the truth.
Even the statement reportedly issued by the Kano State Governor Abdullahi Umar Ganduje has a few loopholes that we can't ignore on this matter. According to his reported statement, Governor Ganduje said that "while the damage is yet to be ascertained, an investigation has since commenced determining the cause, impact, and measures to be taken."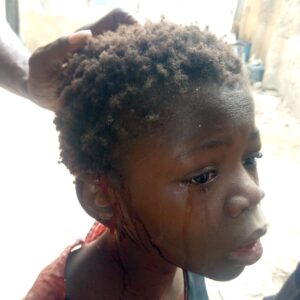 If they're yet to "determine the cause" of the blast, why is the state CP issuing contrary statements claiming that a gas cylinder caused the explosion? How can the governor say they don't know what caused the blast yet, and the CP says something else entirely? Don't these people rehearse their lies together before coming out again, or did somebody forget their lines in their deception script?
Anyway, the level of sheer wickedness and complete Godlessness that would even make a person target a bunch of innocent and defenseless young children in their place of learning is so appalling that we cannot help but ask the following question:
Is there still a country called "Nigeria"?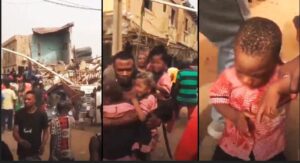 This is not the first time there has been tension in the Northern parts of Nigeria, and virtually every Southerner in the region would be forced to flee and scamper to safety elsewhere.
It has never been this bad, though, and this level of impunity, lawlessness, and absolute disregard for human life is becoming unbearable! Why? Is there still a country called Nigeria? Does anyone still refer to this as one nation?
This APC and Buhari-led administration has been the worst curse ever imposed upon this country. This legacy of chaos and mindless bloodshed they've continuously produced will never be forgotten till thy kingdom come!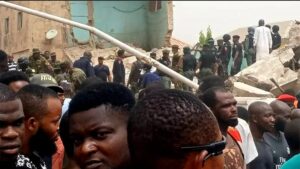 And why are residents in the area being subtly threatened against talking about the blast too? If there was nothing to hide, why are the governor and police allegedly warning the people who saw this ugly incident happen not to talk about it any longer?
Whatever the case may be, the voice of truth can never be silenced, no matter how hard they try to kill it. The truth will surely find its voice, and we shall see the end of these wicked people.
Until then, we pray that may God be with the families of all the injured and cause HIS peace to abide with those who lost someone…Amen!
By: Dr. Sandra C. Duru